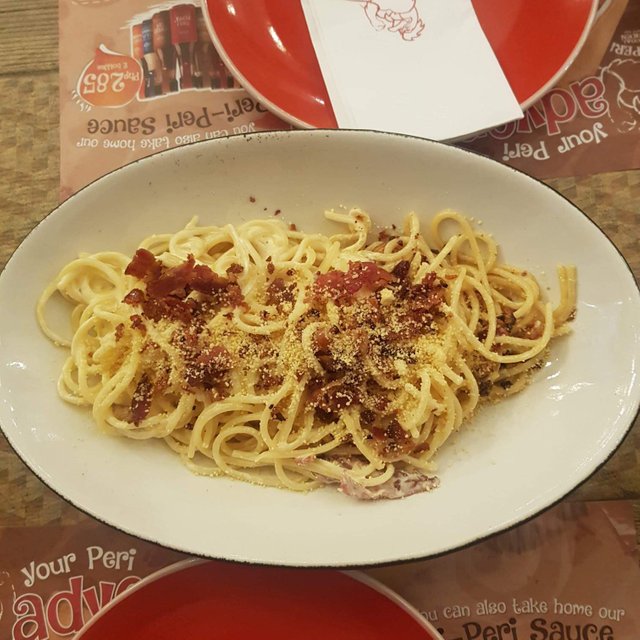 I went out to do shopping for myself. Well, I don't want to call it shopping because shopping is like a woman thing, buying things they love and some things that are so extra. I went out to look out for new stuff in the tech world because I might do some gadget upgrades. I also bought some new garments. It took longer than I expected so I had dinner outside and I ordered pasta. I chose carbonara but I was disappointed how it's looking bare and too dry. I can do better than this, to be honest. Anyway, I was too hungry from all the walking and choosing stuff, I had to eat a little. Sunday was fun but a bit tiring.
How about you, how was your Sunday like?
Please support and follow the Plankton token. Holding PLKN tokens gets you upvotes and profit shares everyday. They simply support who supports them. It's the token that keeps on giving! Check their wallet for proof. Have a nice day!

Posted using Partiko Android