Donald Trump has officially made Florida his home after a lifetime of association with New York City — but folks in the Big Apple don't seem to be too upset about the snub.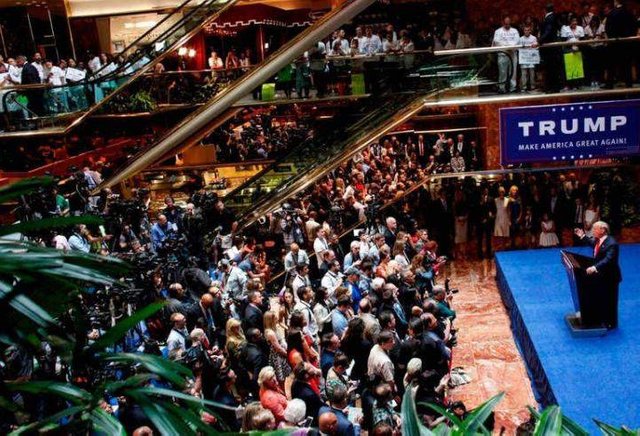 The longtime New Yorker's shift was made official in late September, when the president and first lady Melania Trump both filed documents with the Palm Beach County Circuit Court declaring their primary residence as the Mar-a-Lago resort.
But, on Friday, shortly after those documents were made public, people in Midtown Manhattan were nonplussed. For some, it kind of made sense the president would officially ditch his home town, which has been a consistent location of resistance to the Republican and the epicentre of some of the most worrisome investigations he faces.
"He has property all over the world, and New York is a biased city and state," said one man, who identified himself as Black Bobby, referring to the entrenched Democratic machine that dominates politics in New York, which has sought to force the release of the president's tax records.
New York is also the home of some worrisome investigations into potential campaign finance violations.
"Now he knows what it's like to be a black person," Bobby, a lifelong resident of the Greenwich Village neighbourhood, joked of those legal woes facing Mr Trump, which the president has described as an unfounded "witch hunt" against him that has denied him due process.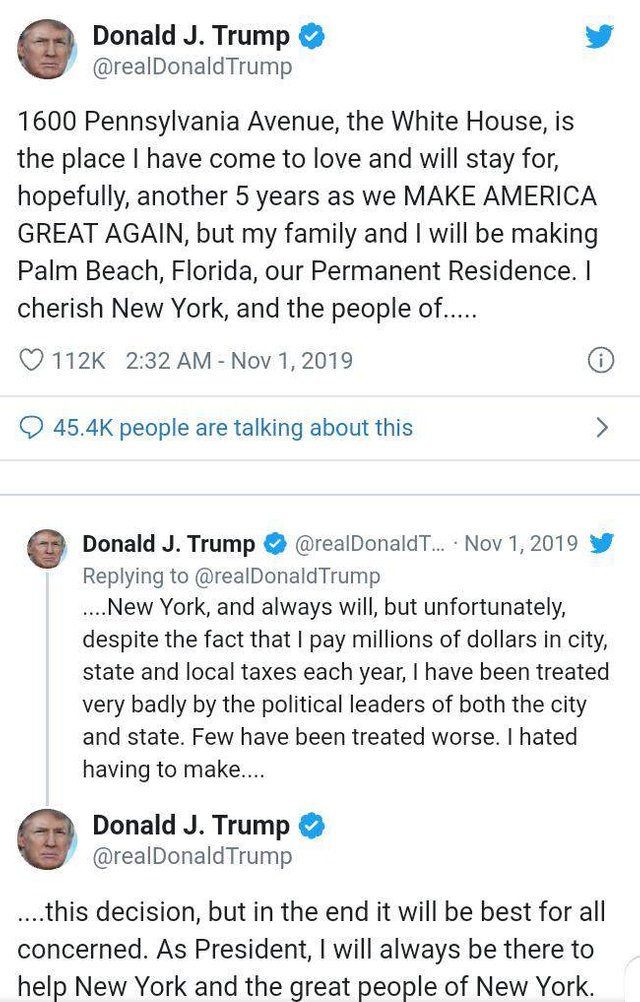 Posted using Partiko Android