PRAYER FOR CORONAVIRUS VICTIMS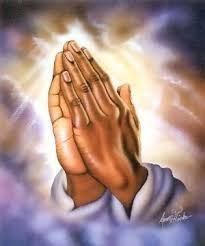 https://www.google.com/search?q=pictures+of+praying+hands&oq=pictures+of+praying+&aqs=chrome.0.0j69i57j0l2.11024j0j7&client=ms-android-transsion-itel-rev2&sourceid=chrome-mobile&ie=UTF-8#
Image source
" we shall certainly test you by afflicting you with fear, hunger, loss of properties and lives and fruits. Give glad tidings then to those who remain patient".
Quran 2 verse 155
The world is now in a state of fear over a pandemic coronavirus.
Should the world see this virus as a cause of despair or as an opportunity to turn to God. both christain and Muslims in the world for His mercy and healings.
The Islamic prophet ayyub is the same as JOB in the jude-christian old testament and he suffered greatly and gracefully
"An- nee mas- sa- ni yad- dur- ru wa' An- ta ' ar- Ha- mur- raa-hi-meen"
Truly distress has seize me, but you are most merciful of those that are merciful"
Quran 21: 83-84
What am trying to say in essence is that only vaccine can't save the world in this pandemic virus called coronavirus.
BUT: VACCINE & RETURN TO GOD ALMIGHTY FOR HIS MERCY AND HEALINGS
pls and pls let's pray for the victims irrespective of their status, nation's, religious and tribes.
may almighty Allah heal the afflicted ones and protect the non from inflicting. Ameen