Over the last few weeks, I have been facing a tough battle on the partiko leaderboard.
I got in at the 10th position once but got displaced and I have been roaming around the 11th and 12th positions for a long time.
About a day or two ago, I noticed accounts like @partiko @cryptospa and @d00k13 had used up some of their points and had to drop, thereby leaving spaces for me to fill in.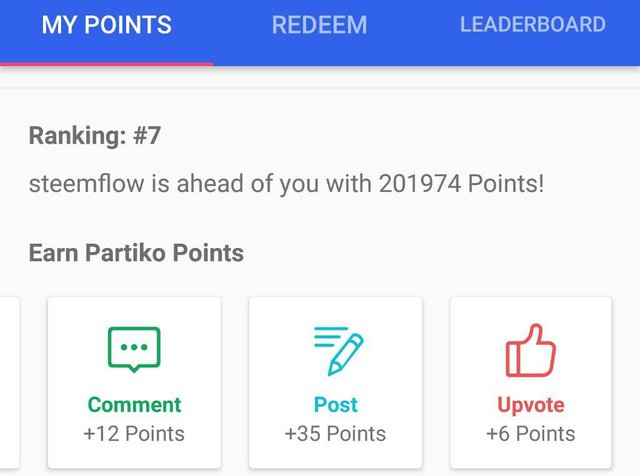 This made me to move up to 7th position, meaning If these three accounts had to back up at their previous positions, I will have to go back to my 11th and start battling with @jongolson for this position :)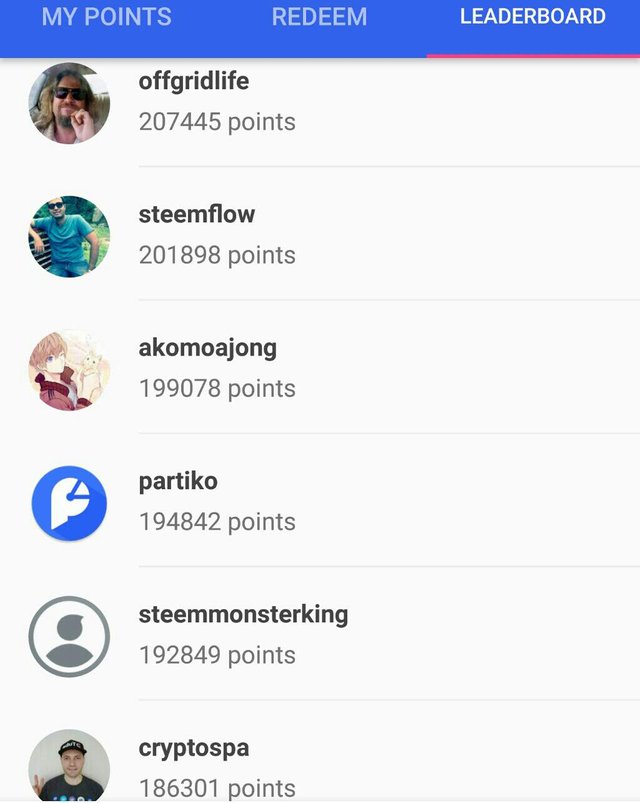 @partiko and @cryptospa seem to be earning the most points for me and I am afraid these guys might get at me in no time! 😩
Going Forward
@steemflow is directly ahead of me in 6th position but I am not looking at him. Each time I visit the leaderboard, the second person I check on after @cryptospa is @stackin
Once, I was about to get passed @stackin and he suddenly developed wins and fled right into the sky. So, I made as mission to get passed him despite it looking almost impossible 😃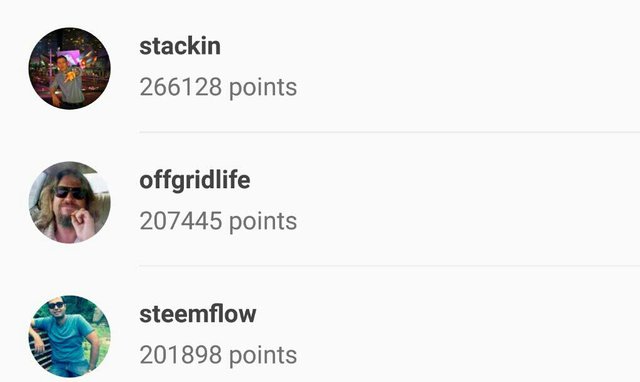 So, @stackin enjoy your flight in space while hoping your wings do not get tired 😀
PS: Do not take my words too serious, a little fun post is not bad in my opinion. Also, I am very sorry if tagging you on this post offended you.
Thank you for your understanding and time!
@akomoajong 26/03/2019
Posted using Partiko Android