So I know in my last post was quite a while ago.
I seem to go through phases where I despise social media & plain out just hate my phone.
But then I have a nice quiet moment & feel inspired to share with my Steemit Fam 💙
So last weekend I added to our already full family..... here she is! A great compromise from chickens 😂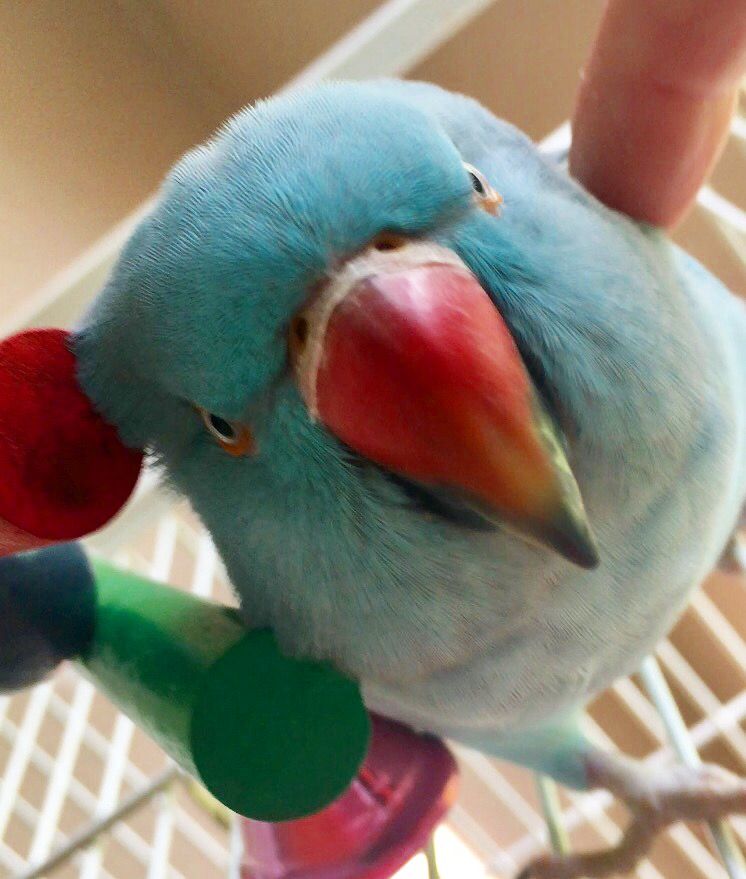 Meet Ophelia!
Isn't she the sweetest??
Well, I do have some battle bonding wounds on my fingers from figuring out MY boundaries.
Definitely different from chickens.
She is letting us in more and more day by day. I am also learning her body language before getting bit ha!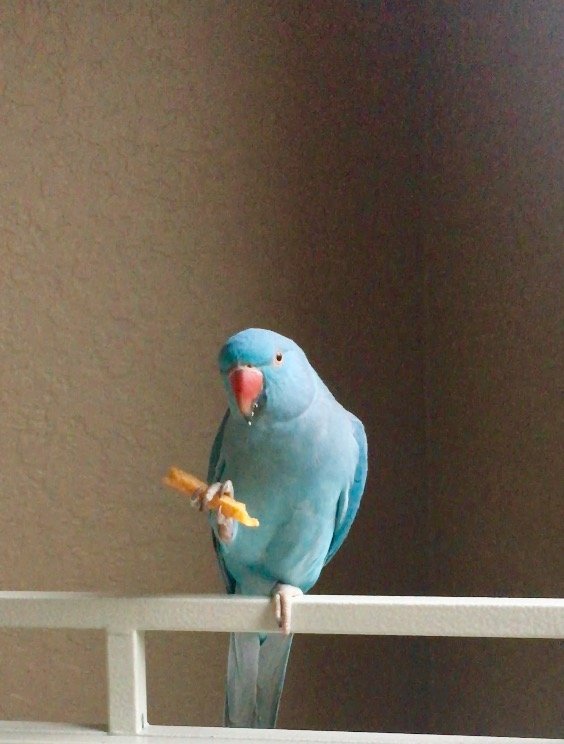 She is a rescue and I think someone may have been disrespectful with their hands so she's learning to trust ours but keeping us entertained at the same time.
She is an Indian Ringneck Parrot, 1.5 years young! So this pretty lady will be seeing me through a lot of life changes, as this breed lives to be 25-30yrs old. So I basically just adopted another child in a way ha!
She is vocal but doesn't speak yet, we are trying to teach her words, anyone with any experience please feel free to leave me a comment 👇🏽 I am open to any and all on parrots 🤗
Enjoy her sweet little sounds as she gets her "tickle tickle"

Ps. This is my first video upload so I'm am going to work on getting a better quality. Not sure why it turned out such low quality. Any tips are always welcome