Ramna Park (Dhaka, Bangladesh)
Ramna Park is a large park and recreation area situated at the heart of Dhaka, the capital city of Bangladesh. This park is one of the most beautiful area in Dhaka with lots of trees and a lake near its center.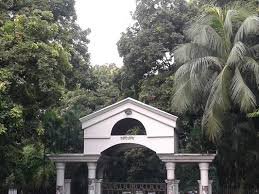 All types of people visit here. People run, swim, climb or simply sit and read a book in the huge park's different scenery. It's not just for people. Lots of birds have made their home in the park.
The history of Ramna starts about 1610 CE during Mughal rule, when the city of Dhaka was founded by Subedar Islam Khan under Emperor Jahangir.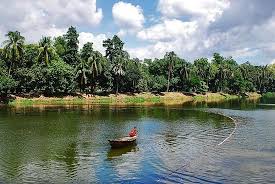 Ramna Park now protects an area of 68.50 acres of which the lake covers 8.76 acres. Ramna Park now grows 71 species of flowering trees shrubs, perennials, and annuals, 36 species fruit bearing plant, 33 species medicinal plant and 41 species of forestry and 11 other species. Walkways inside park have been widened and five new gates built for entry from different sides. The Park features many beautiful and modern venues for relaxation
I like it so much because it is situated in the center of Dhaka and look completely natural.