In the photos I am climbing the Jungle Gym but, at home I am climbing all over the place. It hasn't been a successful sleep night for anyone but, that happens from time to time doesn't it? These were taken outside in Another playground. I have named them all and this one is call "Another" because it isn't the playground in our yard ours, it is in another one. Clever, hey?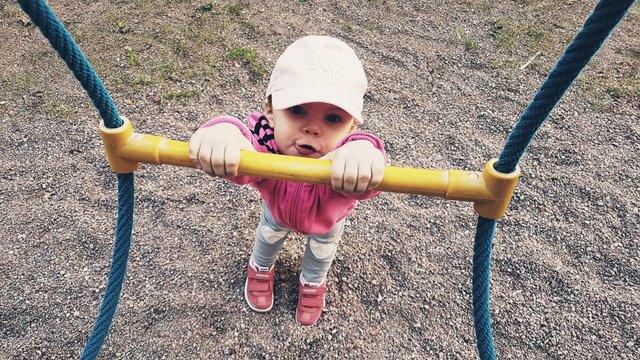 It is just 6 am here and everyone is awake partying still. No one seems to look like they are in much of a party mood though, perhaps they should have got a disco nap in before the party started. I am meant to be going to daycare work today but I am unsure if Mummy is going to let me. We'll see though because I have started to quite like it there. There are lots of things to do and new people to talk to. In the afternoons when I have to come home, I am a little bit upset for an hour or so. It used to be the other way around, that when I was left there I was upset.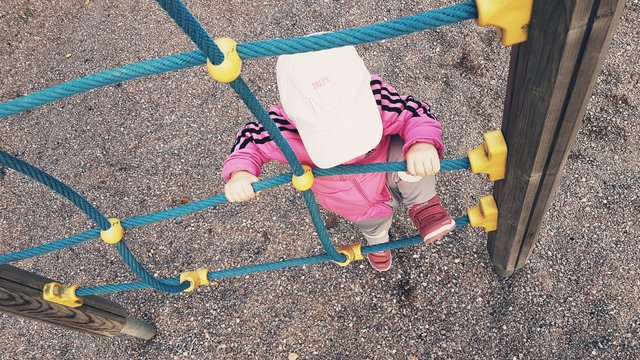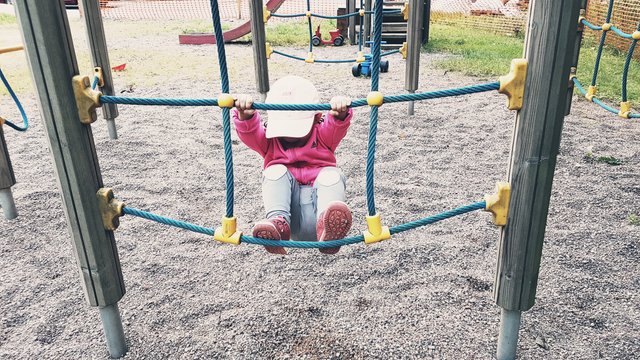 In these photos though I started to experiment with a new toy in the park. Daddy was stretching his shoulders (he is a bit sore after starting the gym again after over a YEAR away) and I decided I wanted to give it a go too. Look at me climb! I guess that is why Daddy sometimes calls me a monkey. He also calls me a bunny, a bear, a bunny bear, a slekko (sloth/gekko) and about 100 other animals. Often they are surrounded with other words like cutie putie, baby and honey. I am not sure which is my favourite but, I get BunnyBear the most.
It seems that I am off to Daycare after all :D
Time to get dressed for breakfast. They have breakfast at the daycare but they don't have anything for me there so, I eat breakfast at home and then go as they finish up. Just after breakfast they sing songs which is a fantastic way to start the day. I am actually singing one with Mummy now.
I will continue on, have a nice day and keep singing.
<3
Smallsteps