The Entitlement Epidemic 1 - Our Unschooling Journey - Part 5
There's no shortage of articles lamenting the "culture of entitlement" afflicting today's children. There are almost none addressing the same sense of entitlement among parents. In the next few posts I want to address a short and by no means exhaustive list of things I hear parents on a regular basis claim entitlement to.
Alone Time, Date Nights, and Adult-Only Hours
Are there times I want to myself? Yes. Yes, there are. I am a loner by nature. If I hadn't stumbled into this wonderful and unplanned family life I would have been happy alone but for a cat and an endless supply of books. Instead, I had a baby. Then another. And finally one more.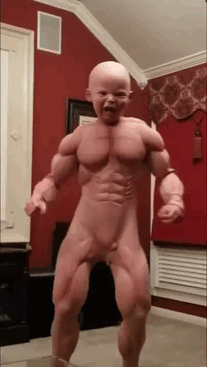 Luckily I had already gotten my tubes tied before seeing this. Pretty sure it sterilized me entirely
Since I decided to have children - the children did not petition me from heaven to bring them into the world - I feel if anyone in this situation is "entitled" to my time, it's the child I created with a stomach hungry for food and a soul hungry for love, attention, and affection.
I get that mom and dad want time to themselves and that it doesn't mean they love little Suzy any less, but little Suzy does not get that. Little Suzy wants to know what is wrong with her that mommy and daddy can only enjoy themselves at a restaurant without her, or in the living room after she's been sent to bed three hours before she'll be tired, or why they need time when no one else is around them at all.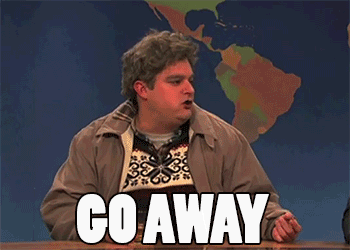 Pictured: What your kid sees when you explain sweetly how important it is for the grownups to have some time to themselves
There are plenty of times these days that my 10-year-old daughter wants me to watch, do, or make something when I'm exhausted and I really just want to relax. I choose to watch, do, or make anyway, nearly every time. She's not always going to be ten. She's not always going to need me, but right now she does. She may not "need" me to make her bowl of cereal or cup of tea – she's entirely capable of doing so herself – but she does need me to show her I care by investing the time to do it for her. How do I know this? Because she asks me to do it.
I don't care that I'm the grown up and I earn the money and I brought them into this world (as if I was doing them a favor); if my children aren't entitled to me playing their favorite game with them or making nachos at 7 am (I did that today), I'm certainly not entitled to a day getting mani-pedis and lunching alone at a nice eatery.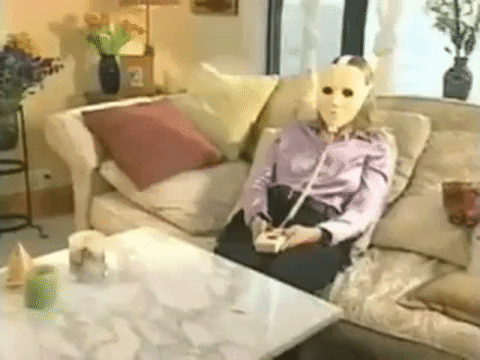 However, Parenting Experts have found through Science that using the Face Spa pictured here will dramatically reduce your child's desire to be near you
I regret nothing; my children have brought me more joy and wonder than I ever could have imagined existed in the world outside the pages of a book. And since I began to view with extreme skepticism the claims of how adversarial and controlling parenting had to be, I've found that I want to do the kid stuff more and more. I miss doing more for my boys who are older and don't want my help. Someday soon I'll be missing that with Lily as well, when she discovers how much she enjoys being independent. Until then, I'm not going to waste one more minute insisting on time for "me." There'll be plenty of time alone later. Right now, I have children who need my time and I'm going to give of it generously.
Thank you for again making it to the end. If you've got a story to share, I invite you to comment. Would you like to read more of our journey from fear to fun? I would be thrilled if you would follow. Do you think others might find help or hope in our story? I would be honored if you would resteem!