Our Unschooling Journey - Part 1
We adopted both Peaceful Parenting and Radical Unschooling later than many; our daughter was only 4 but our sons were already 9 and 12. I'd like to share some of the experiences I've written about over the years with the hope that they might be of use to others on this awesome journey.
Thanksgiving Miracle
Today there is a lot of talk about parents needing "down time" and "relaxation time," which to me sound like euphemisms for "child-free time." I believe a lot of parents think that way, because they see so much of parenting as a chore and children as more a responsibility than a joy. I know I did. These days though, some of the most relaxing moments I have are spent with my 10-year-old daughter doing crafts or watching YouTube.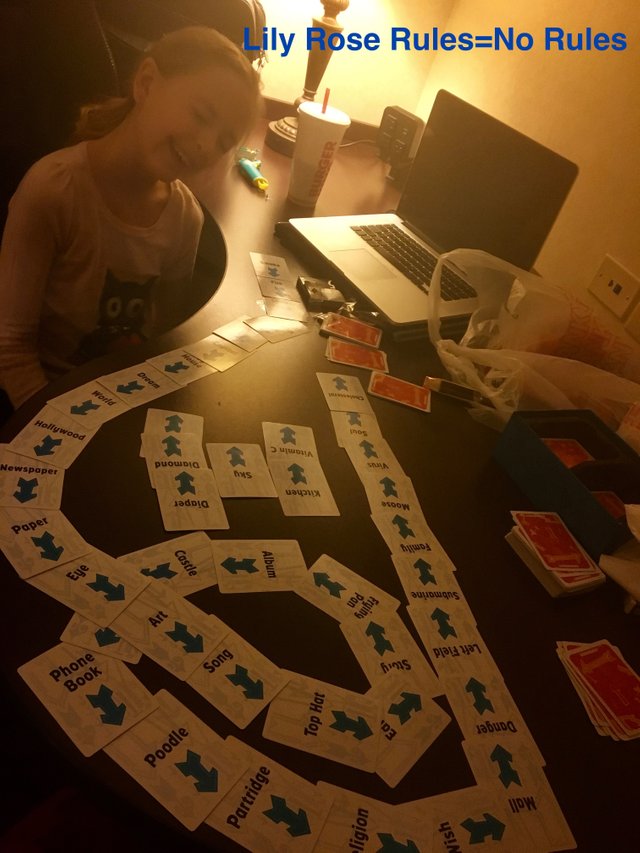 Or playing "In a Pickle" with Lily Rose Rules
Last year I was struck over the Thanksgiving holiday, by how much has changed for the better in our lives since deschooling began. I still remember as recently as four years ago - early into deschooling - firmly reminding my family not to come around to the 'cooking' side of the kitchen island when I was preparing a meal. I would get so stressed making the simplest dinner and I wanted so badly to create that vision I had of my family: hot meals on matching plates, gathered around the dinner table, conversation flowing, no one spilling, everyone "mmmmm" -ing... I never achieved that vision because I was so focused on forcing that fantasy, that I would yell and cry with disappointment in myself and in my life that was failing so miserably to live up to the image I had of what it should be.
Last year at Thanksgiving I was just stunned to see how much had changed. It was the first time I had ever been able to cook Thanksgiving dinner for my parents on "my turf" so to speak. My mother is wonderful but her own stress and insecurity can manifest as a somewhat tactless perfectionism. A few years ago she could have driven me to furious rage tears with as simple (and loaded) a question as "Are you going to start the vegetables yet?"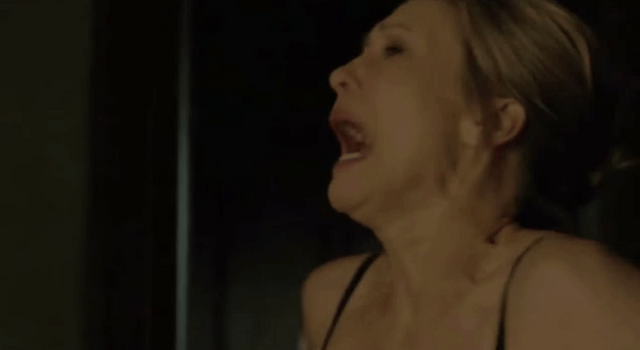 Pictured: Me, every meal I cooked from 1999 through 2011
She arrived early in the morning. Lily Rose and I had already started on the stuffing. There wasn't a big enough fresh turkey, so I had bought two small ones. I decided last minute to coat one in honey and sweet spices at Lily's request. I wasn't worried about how it would come out. My mother asked no fewer than 10 times over a five-hour period, when she would be able to heat up the yams for 30 minutes. I chuckled with genuine amusement at her borderline panic. The rolls cooked too long and some got burnt on the bottom. I shrugged and laughed. Lily Rose broke yolks trying to cradle the eggs, so we tossed them and started fresh. She then showed me how to use an empty water bottle to do it instead and it worked like a dream! For ten straight hours my ten-year-old did her best, got underfoot, took longer than I would have, and generally insisted on doing half of the things I used to find the most fun about cooking... all while my mother blurted out things that I used to see as needling but I now see as worrying.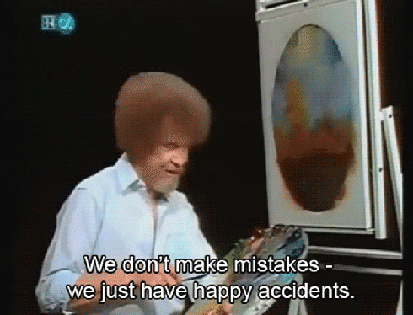 Pictured: My new spirit animal
I had never before in my life had such a beautiful, sweet, peaceful, joyous time preparing any meal. All because my priorities have changed so drastically. My 'down time' is with my family. My 'relaxation time' is feet up in the recliner watching their choice of programs because my battery is recharged and my heart is filled with peace and calm by knowing that they are happy to share their lives with us.
Has Peaceful Parenting or Unschooling made a difference in your life? Comment!
Want to exchange ideas? Follow!
Think someone might benefit from hearing this? Resteem!