Futurism meets fatherhood in this third episode of Futurist Dad. In this episode, I'll talk about my stay in San Francisco where I helped a Japanese food startup with their crowdfunding video.
I'm also reviewing the Bullet Proof Collagen Protein bar. My son and I are diving into insect snacks, we grow Yellow Pointy peppers in our kitchen, and I try a prototype of the new Jimmy Joy Bar.
Such content!
✂️ Video Breakdown
00:00 Intro
00:12 Airport SF / Morning Routine
01:41 Trust my gut feeling
03:47 BulletProof Collagen Protein Bar
04:50 Insect snack with my son
07:11 Announcement
07:27 Yellow Pointy Peppers
08:20 Jimmy Joy Proto Type Bar
09:31 Outro
---
🌐 S O C I A L S
◆ YouTube: https://www.youtube.com/c/FutureFood_io
◆ Steemit: https://steemit.com/@futurefood
◆ Instagram: https://www.instagram.com/futurefood.io
◆ Facebook: https://www.facebook.com/pg/futurefood.io
◆ Twitter: https://twitter.com/futurefood_io
◆ Website: https://www.futurefood.io/
🤙 BTC: 1NwZcZz4vdPXnqTAozqoAJm7J56uXe1Gya
🌀 Titles & graphics: https://unknown-space.hotglue.me/
🎵 M U S I C
◆MP3 on Weed - soundcloud.com/mp3-on-weed
◆ Chill Hop - https://chillhop.bandcamp.com/
---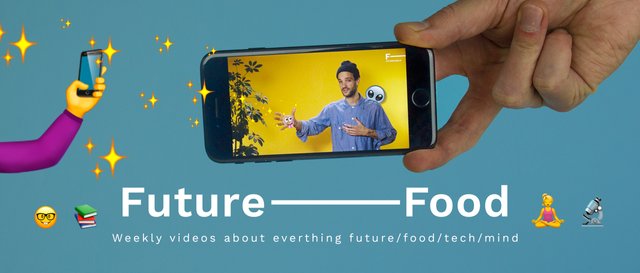 📌 I don't have a medical background. I am not a nutritionist. I'm an autodidact and obtain all my knowledge through personal research. I also value anecdotal evidence. None of the information I provide should be viewed as a guideline or advice.