Well I just discovered this amazing fort builder at Bed Bath & Beyond yesterday....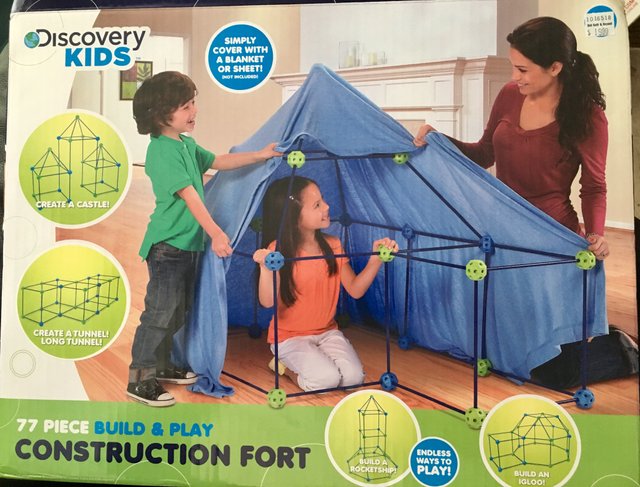 I had my 20% off coupon so it came to $15.
I don't know about you, but my kids are constantly pulling chairs from all corners of the house to build dangerous heavy forts. They usually end in some sort of sideways chair falling on someone.
I helped my daughter build this and it was so much fun. Endless options of making your own imaginative house, fort, building, teepee, whatever you want!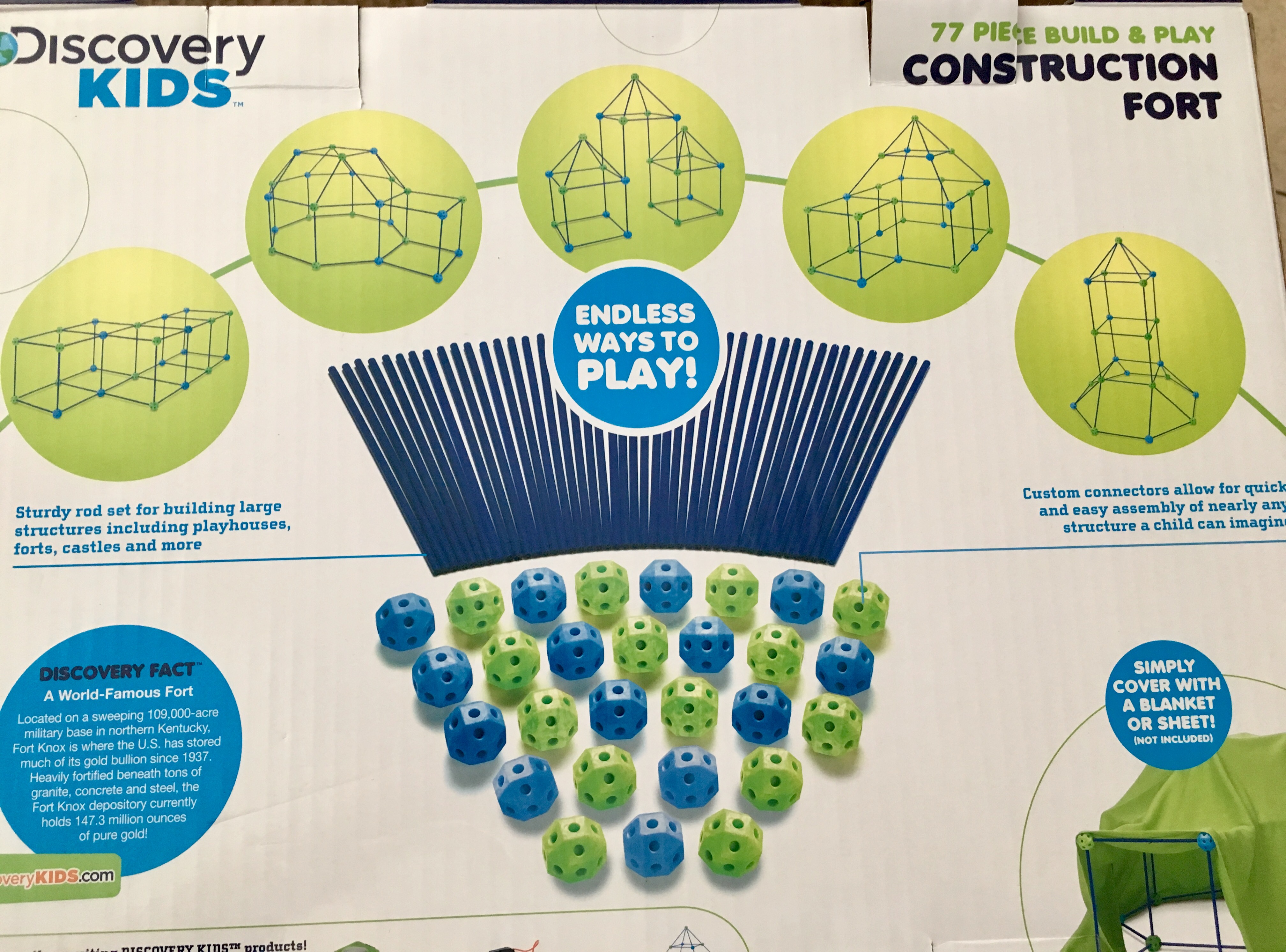 The kids LOVE it.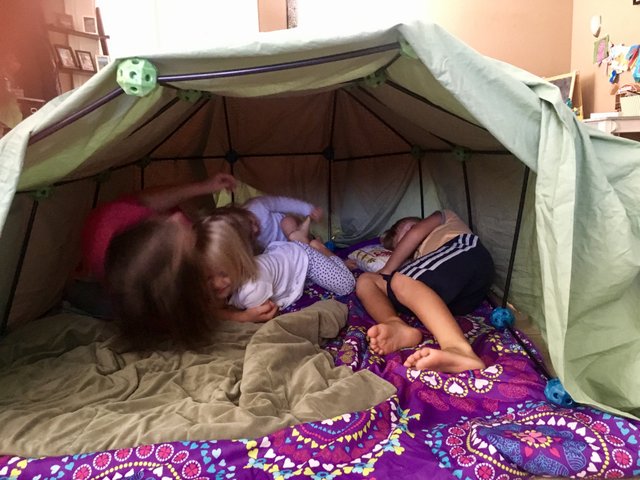 Obviously we didn't choose one of the pictures it came with, we stuck with more of an army camp-out fort. (Holds more of the little people.)
This box has 77 pieces which includes connective balls & rods.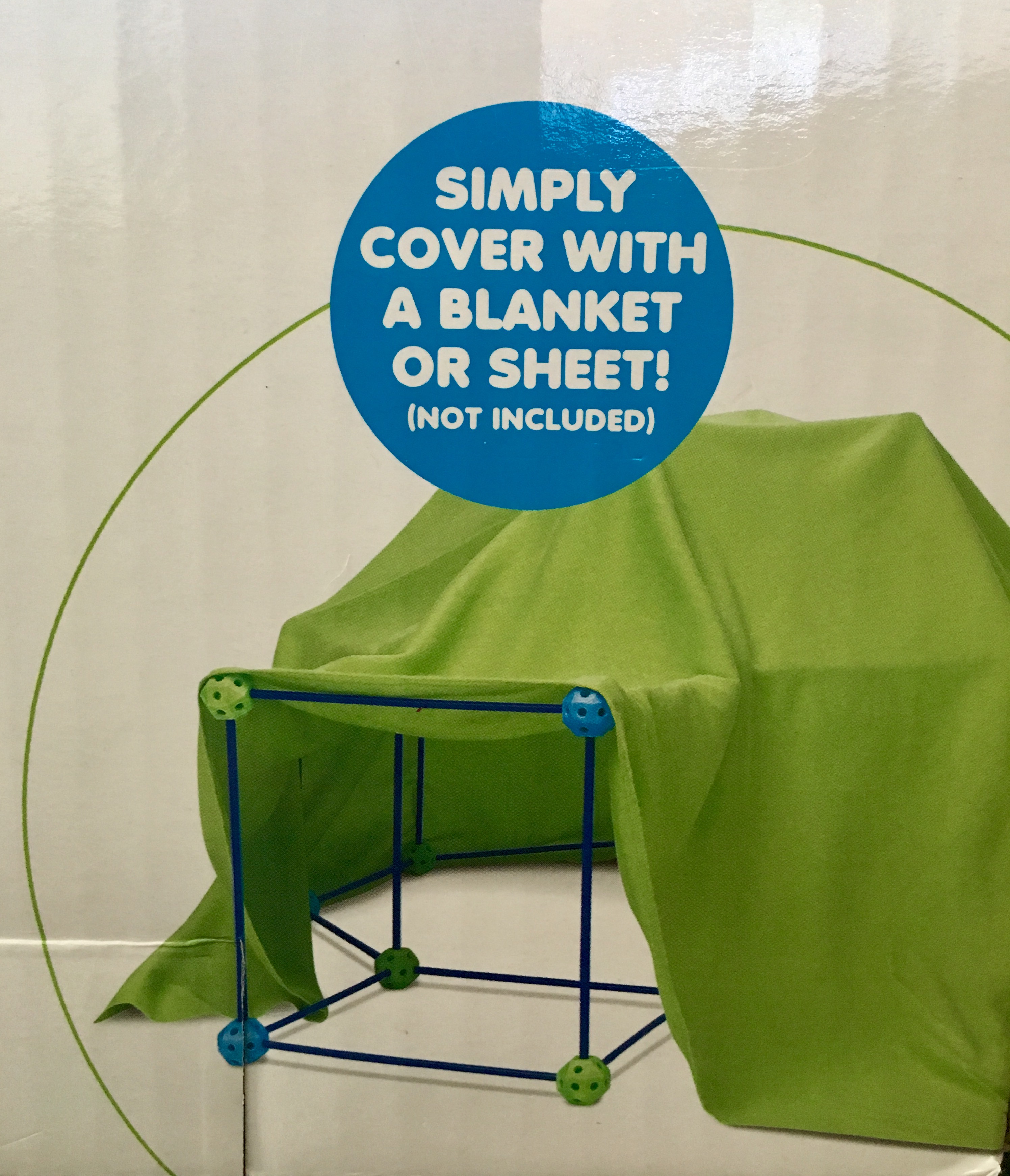 All you need is a sheet or blanket and voila!