Feb 19, 2018, maligayang kaarawan sa aming napakabait na ina na hindi marunong magalit.. a loving and a beautiful mother..happy birthday ma, we wish u have many many more birthdays to come, stay healthy always.May God bless and protect you.
Sumaiyo nawa lagi ang AMA!!
we miss you and we love you so much, big thanks to Gin Gabito, you are one of those best granddaughters, thank you so much for the effort.. to make this day memorable.God bless you.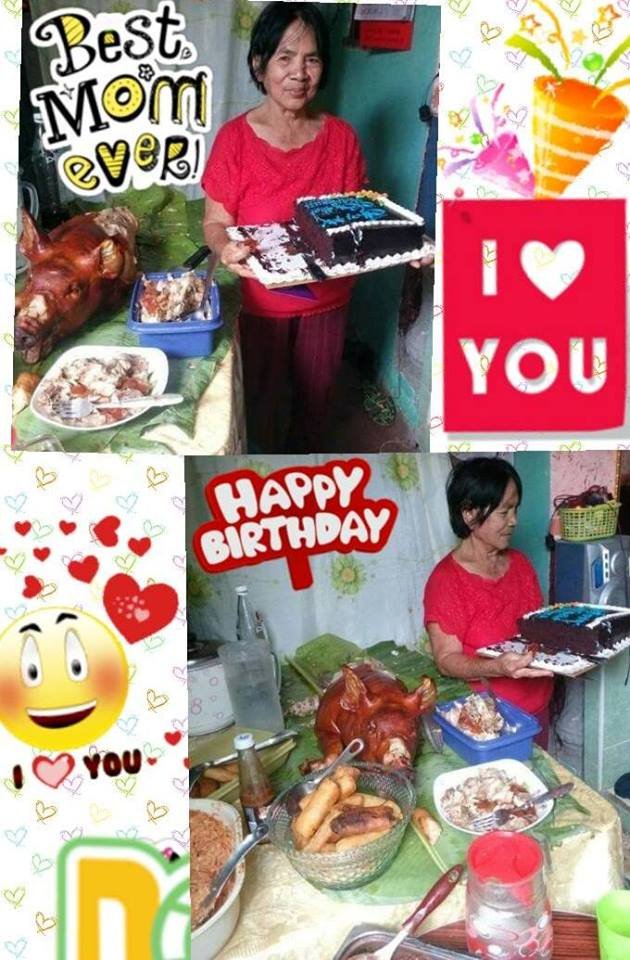 Today is my mother birthday it takes almost 20 years that I was not on her side during her birthday, as a mother I know how she missed us, we are far from her, the reason that her granddaughters are the one one who arranges everything to make the little party celebration successful, just to give her happiness, she is already old, turns 75 years old today, and suffering some kind of illness such as hypertension and before she had been through heart enlargement but by God's help she's okay right now. Today I just called and greet a happy birthday and give some wished with her.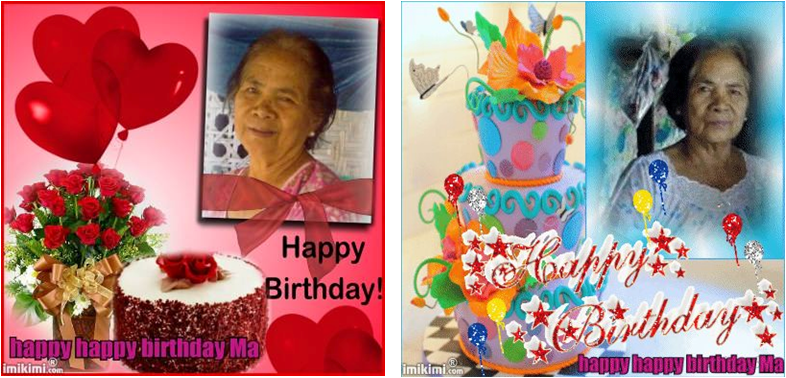 My mother is a very kind-hearted woman, I never experienced that she hit, slap, pinch me, yes she got mad when I got mistake specially when I was young but she never hurt me physically. She is very understanding, she is not a nagger wife and mother , If something wrong or they have to misunderstand with my father she just quit she doesn't want an argument and that attitude I thought I was inherited from her, she is humble she loves to cook 3 times a day for our breakfast, lunch, and dinner, she cared her children as much as she can.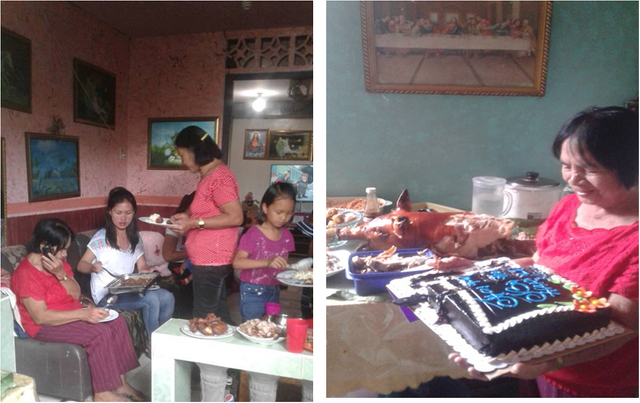 My wish someday I could be on her side to greet her personally.Happy birthday ma, we are from you but you are closed to our heart, Thank you for being a good mother to us, for the guidance, love and above all for teaching us to have faith and to trust God. Once again happy.
Thanks for reading #steemian community.
@surpassinggoogle has been a wonderful person and please support him as a witness by voting him at https://steemit.com/~witnesses and type in "steemgigs" at the first search box.
If you want to give him witness voting decisions on your behalf, visit https://steemit.com/~witnesses again and type in "surpassinggoogle" in the second box as a proxy.