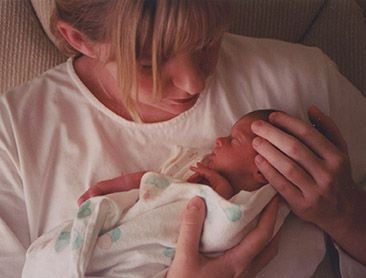 I've been a mom for over 17 years. That is craziness, because in my head I am still that mischievous 21 year old with a future wide open.
Motherhood did not come easily for me. I could not give up my dream to become one. It took me 8 years, and on March 28, 2000, I delivered triplets.
The early years were a blur for the simple reason of being outnumbered. Think of three atoms constantly bouncing off each other once in the mobility stage and you become familiar with your new superpower of having eyes in the back of your head.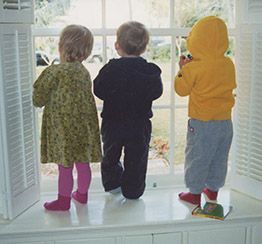 The reality of motherhood is something different entirely. All those things Mother's Day cards eloquently profess are true. Having children changes your life in ways you can not possibly anticipate.
Not all is rosy.
My biggest fear of being a parent was having to deal with vomit. It's a phobia that fills me with dread. I had to get over that one real quick. Imagine trying to keep violent bouts of stomach flu contained with four children under two. (Yes, I did have another baby after my triplets. It surprised me too.)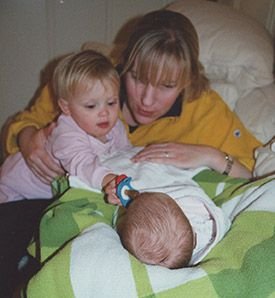 Now that they are teenagers, I find myself confronted with a whole new set of worries. They drive. Pre-teen eyerolls were laughable in comparison to the fear ripping through your solar plexus when your child drives on his own for the first time.
You adapt and conquer. That is a pretty good slogan for parenthood, really. Because what I learned is that no one knows what they are doing as parents. If they proclaim to, they're lying. You can read every book about parenting under the sun. Many are filled with good advice, but just as many are not. What I wish I knew when I first became a mom is that I would figure things out. Children have been a part of life forever. We know more than we think if we pay attention to what our instincts tell us. We don't need books to tell us when our children are not 100%.
Here's to all the mothers here on Steemit who signed on for the ride of our lives. We put a lot of things on hold when we chose our paths. But I can't think of any calling more honorable or humbling than being a mother and having the opportunity, actually obligation, to insert some more decent people into society.
Happy Mother's Day to you, and may you enjoy what's left of the one day a year where we can allow ourselves to be pampered, hopefully guilt free.