Unboxing 5 Panasonic PT-RZ21K 20,000 Lumen Laser Projectors purchased by the UFC
With the UFC under new ownership days of renting equipment is in the past! UFC also purchased 5 adjustable rigging cages, 9 lenses, 4 short at .9-1.1, 4 standard at 1.3-1.7 distance lenses and 1 fixed short throw at .8 for weigh-ins.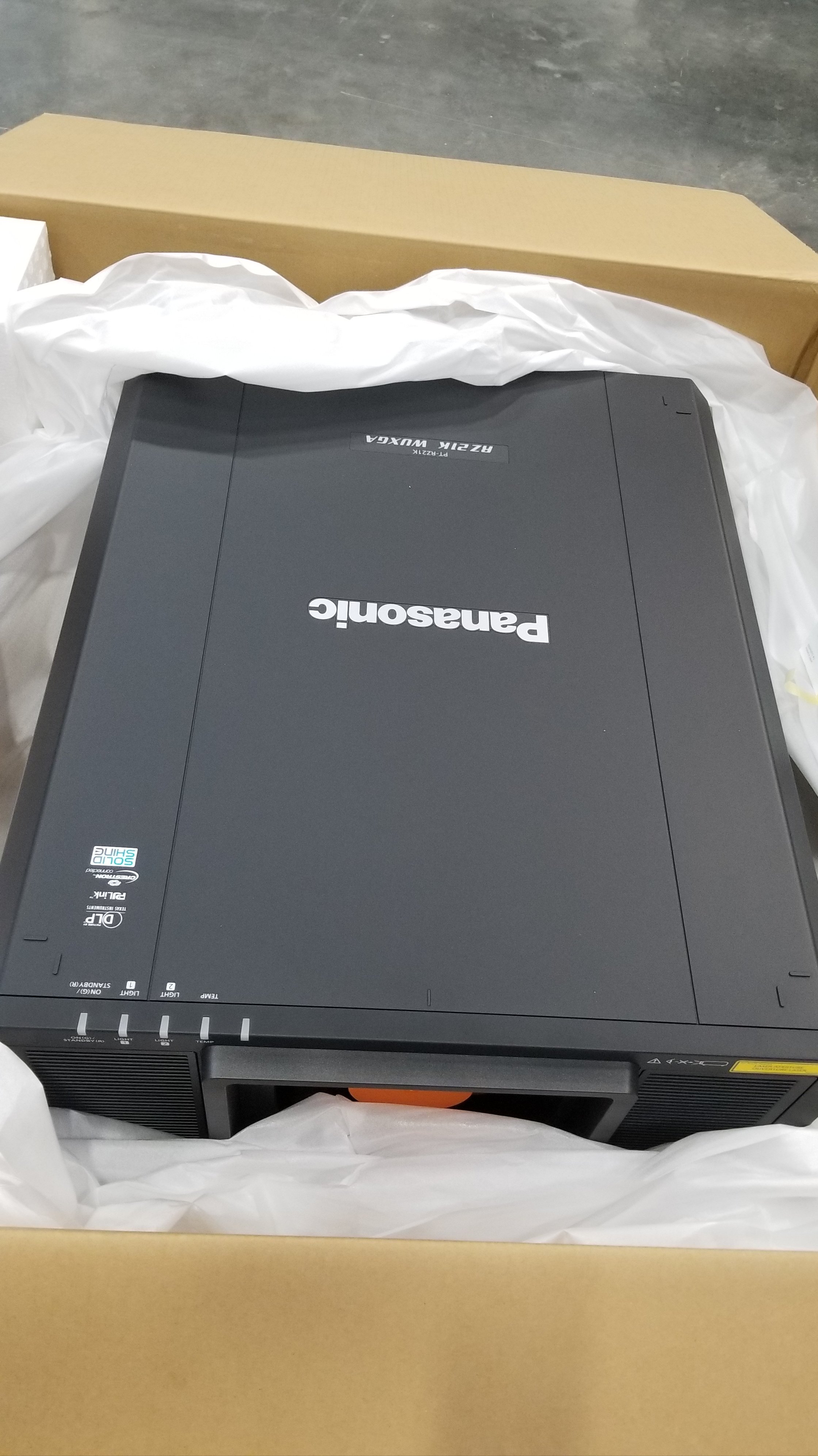 The new hotness, this projector is very bright and has great functionalities like the mobile control application, advanced warp capabilities and laser technology to name a few.
Introducing the World's Smallest and Lightest1 20,000-lumens Filterless2 Laser Projector. The New Gold Standard in Events Staging.
Panasonic's groundbreaking PT-RZ21K Series 3-Chip DLP™ SOLID SHINE Laser projector combines flagship picture quality produced by the PT-DZ21K/DZ21K2 Series projector—current leader in multi-screen events staging—with the compact size and incredible durability of our mid-range PT-RZ970 Series laser projector. The PT-RZ21K Series is the world's first 20,000 lm laser projector3 to feature a filterless2 cooling system and shielded optical unit, delivering unassailable reliability in dusty conditions. Handling is effortless with just two technicians. With 20,000-hour maintenance-free*4 operation and software for expedited multi-screen mapping calibration, the rugged yet lightweight PT-RZ21K Series delivers class-beating color reproduction with dramatically reduced running costs, making it the new first choice for event professionals.
source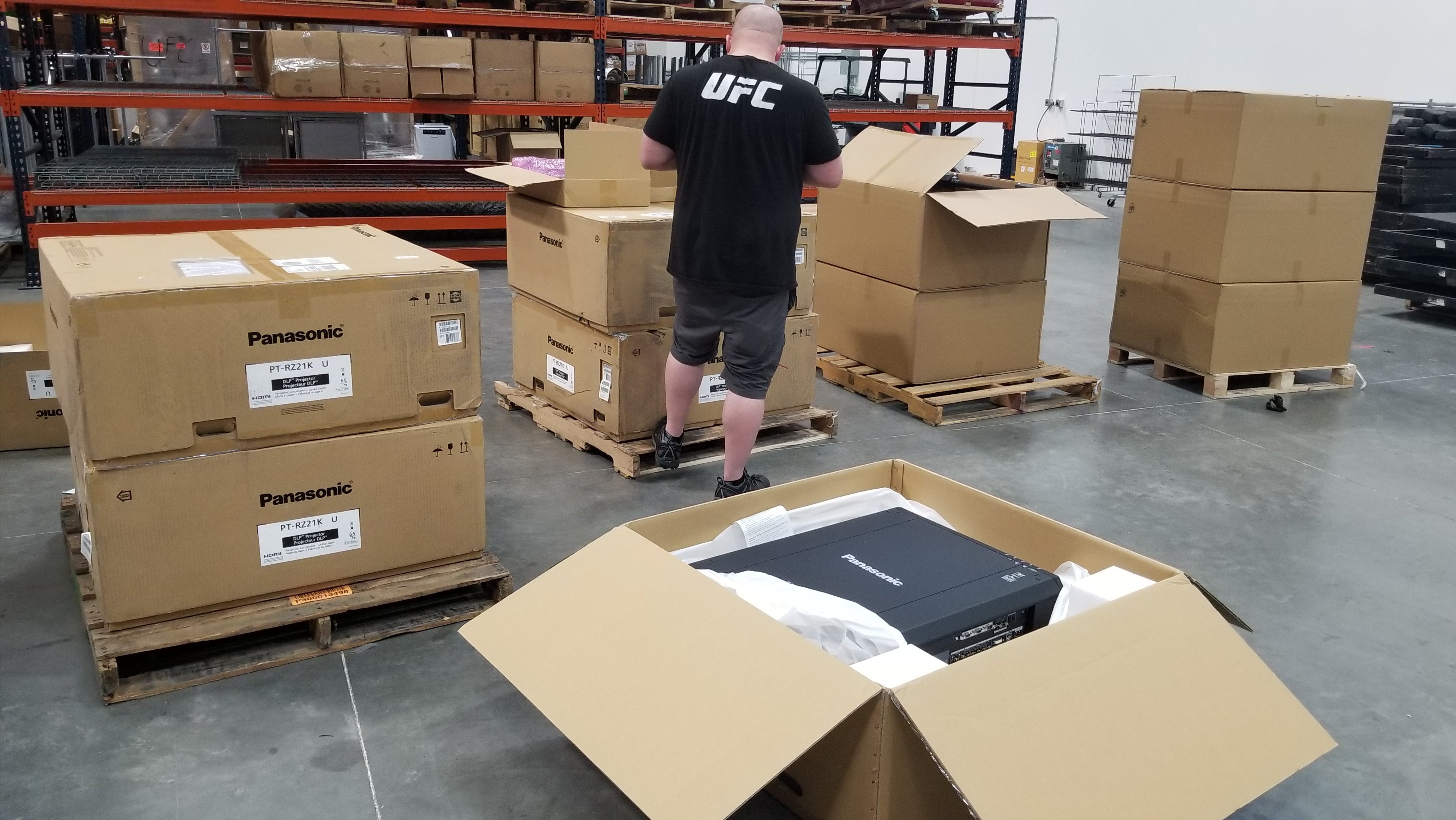 All the boxes we are opening today.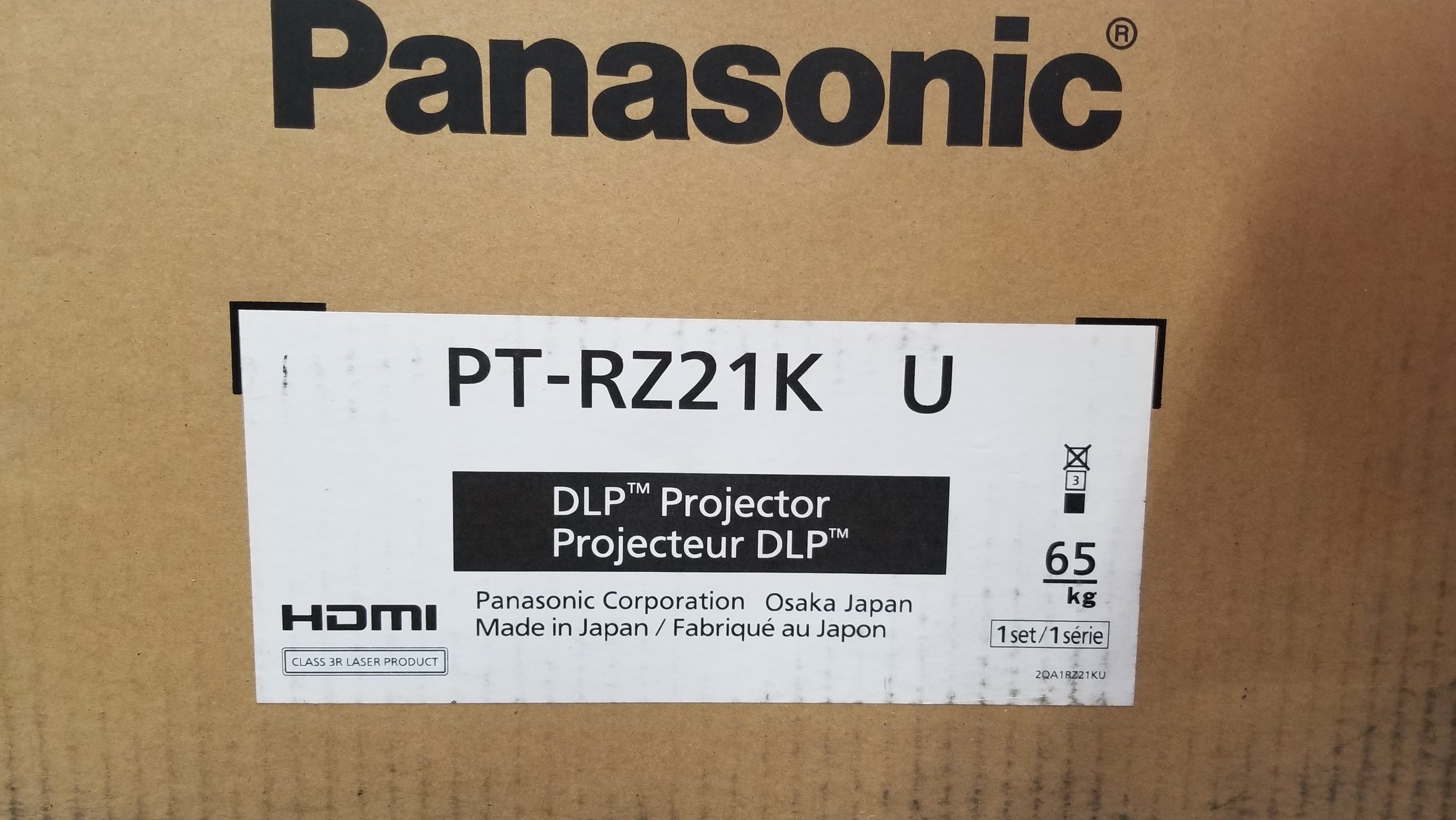 The lable up close and personal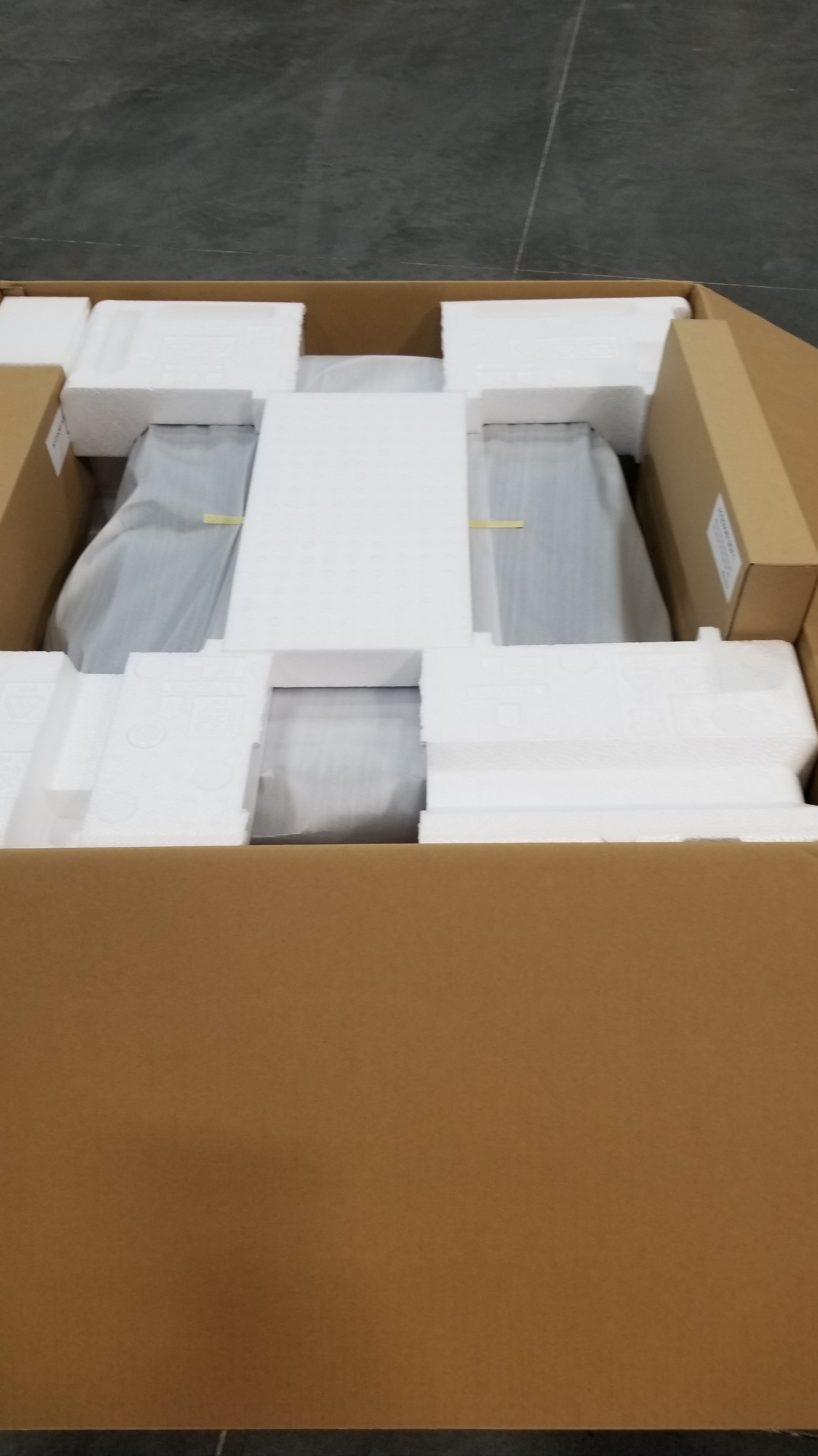 Everything is packed in nice and safe.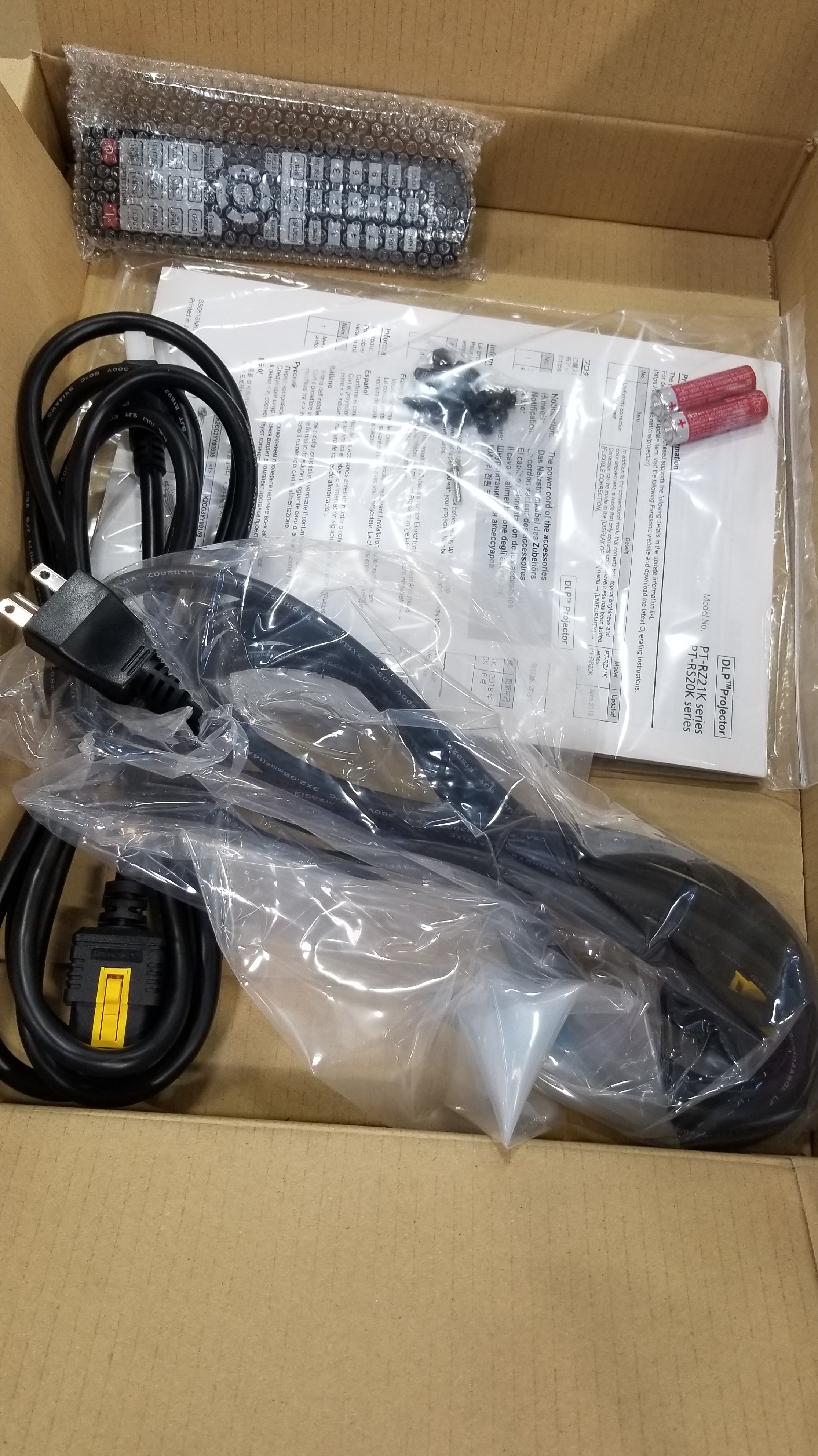 First box of accessories with manual, 220 & 110 power cables and remote.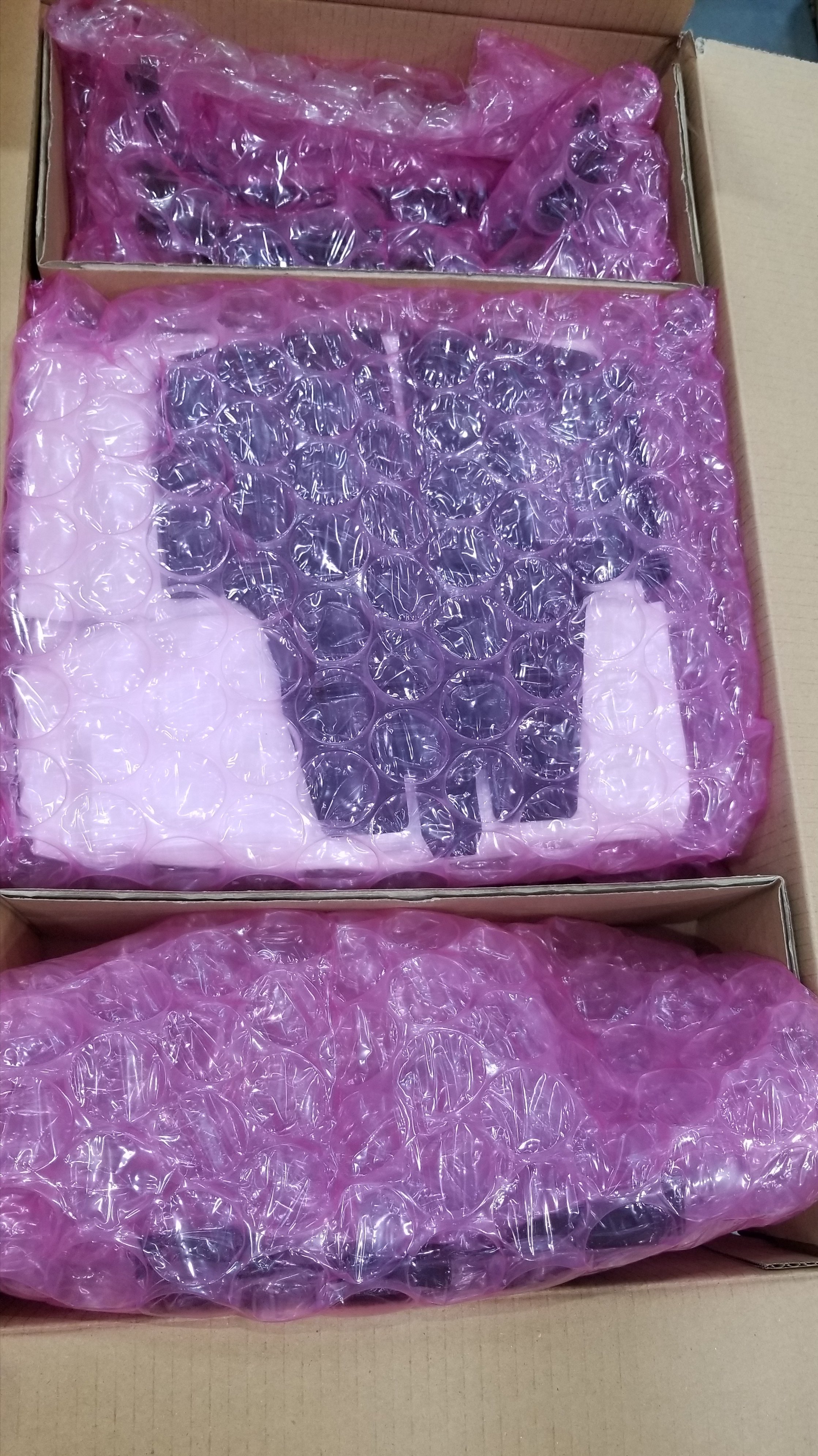 Next box of accessories with lense guards which shudder exposed light in use of specific lenses.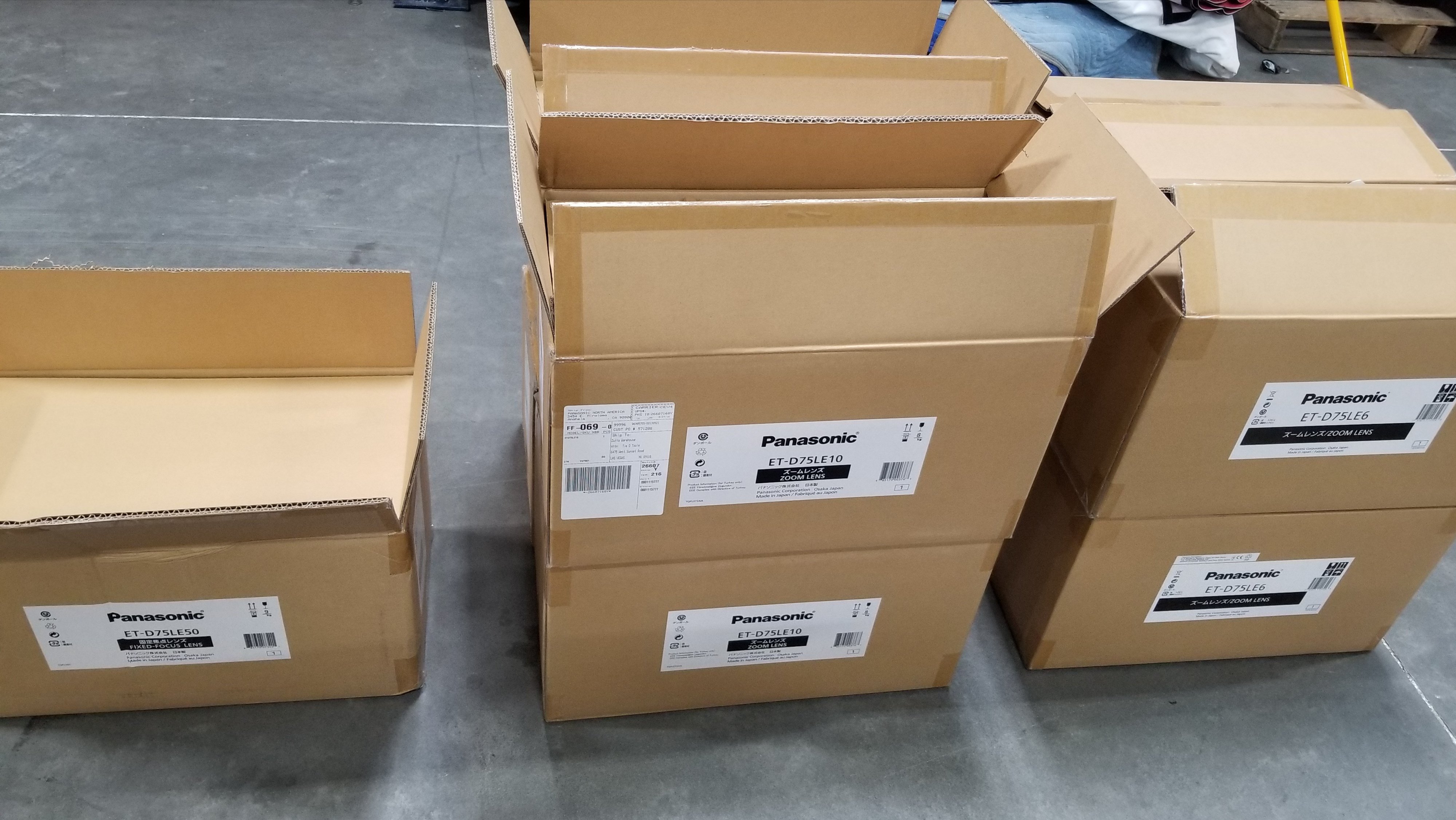 5 rigging cages ready to be quality checked. We align bolt holes, adjust the ratchet levers, check all welds, carter pins and stability.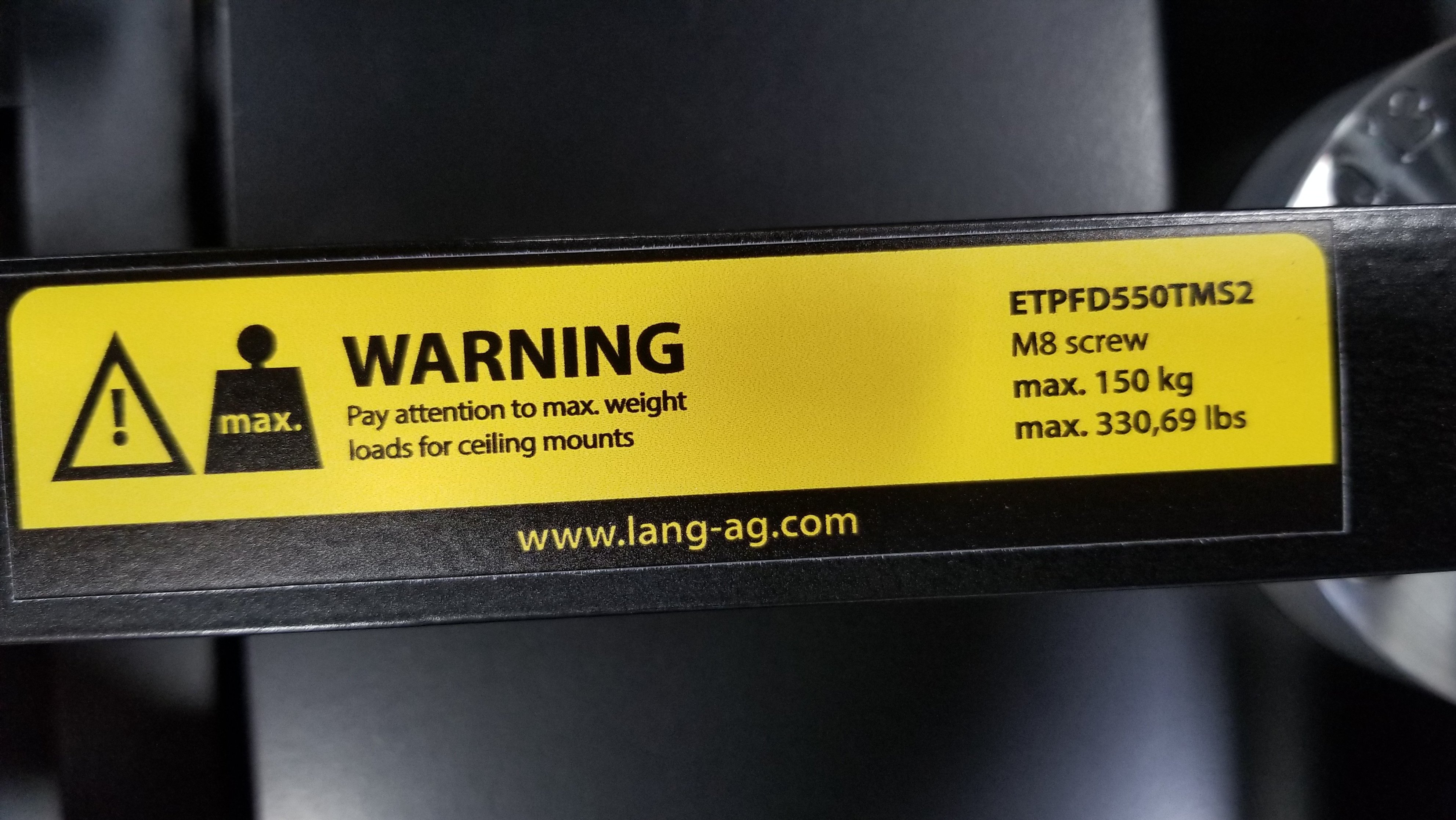 Rigging cage specification sticker close up.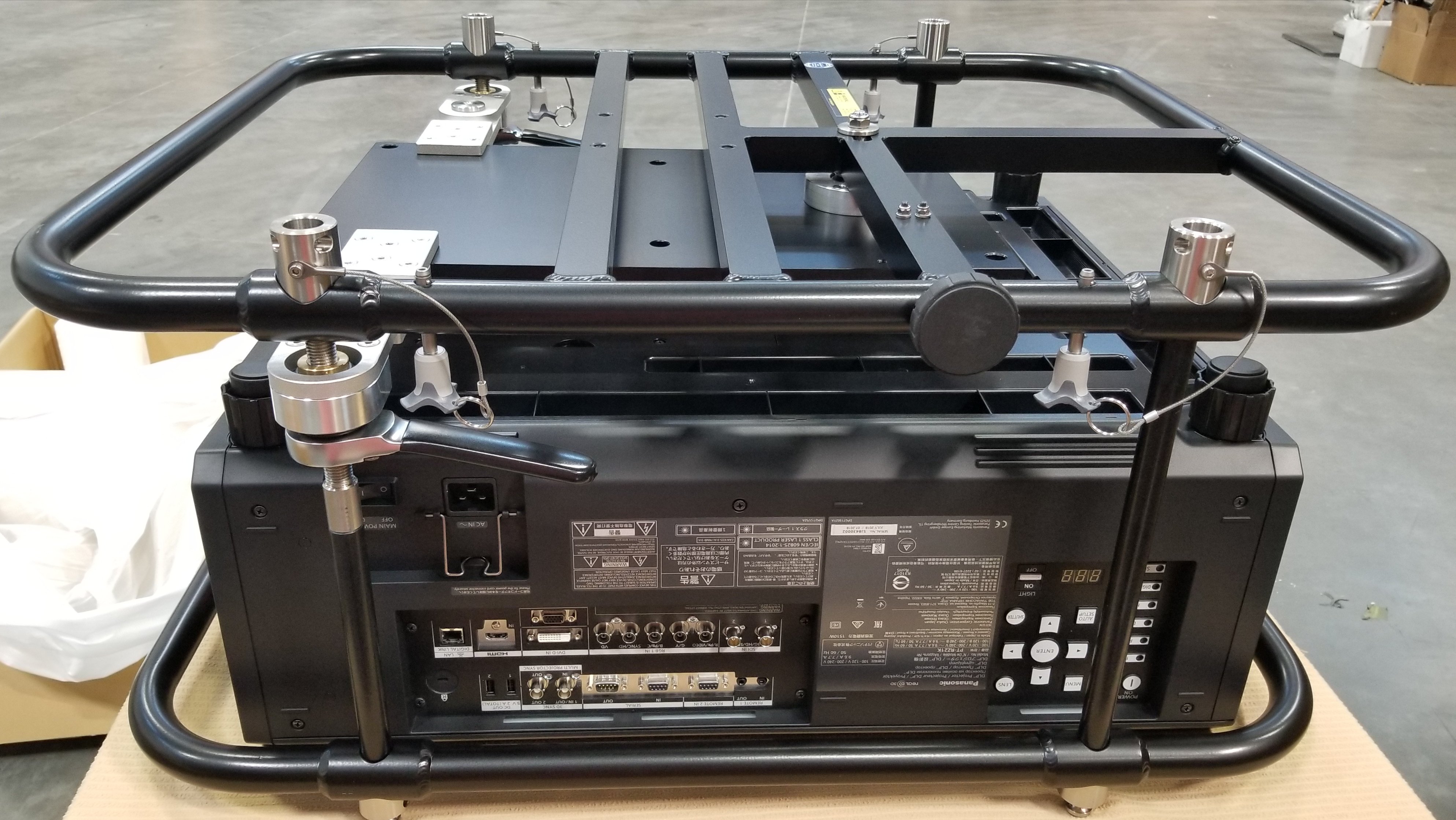 The rigging cage lines up with the projectors installation bolt holes. Look at all those inputs available.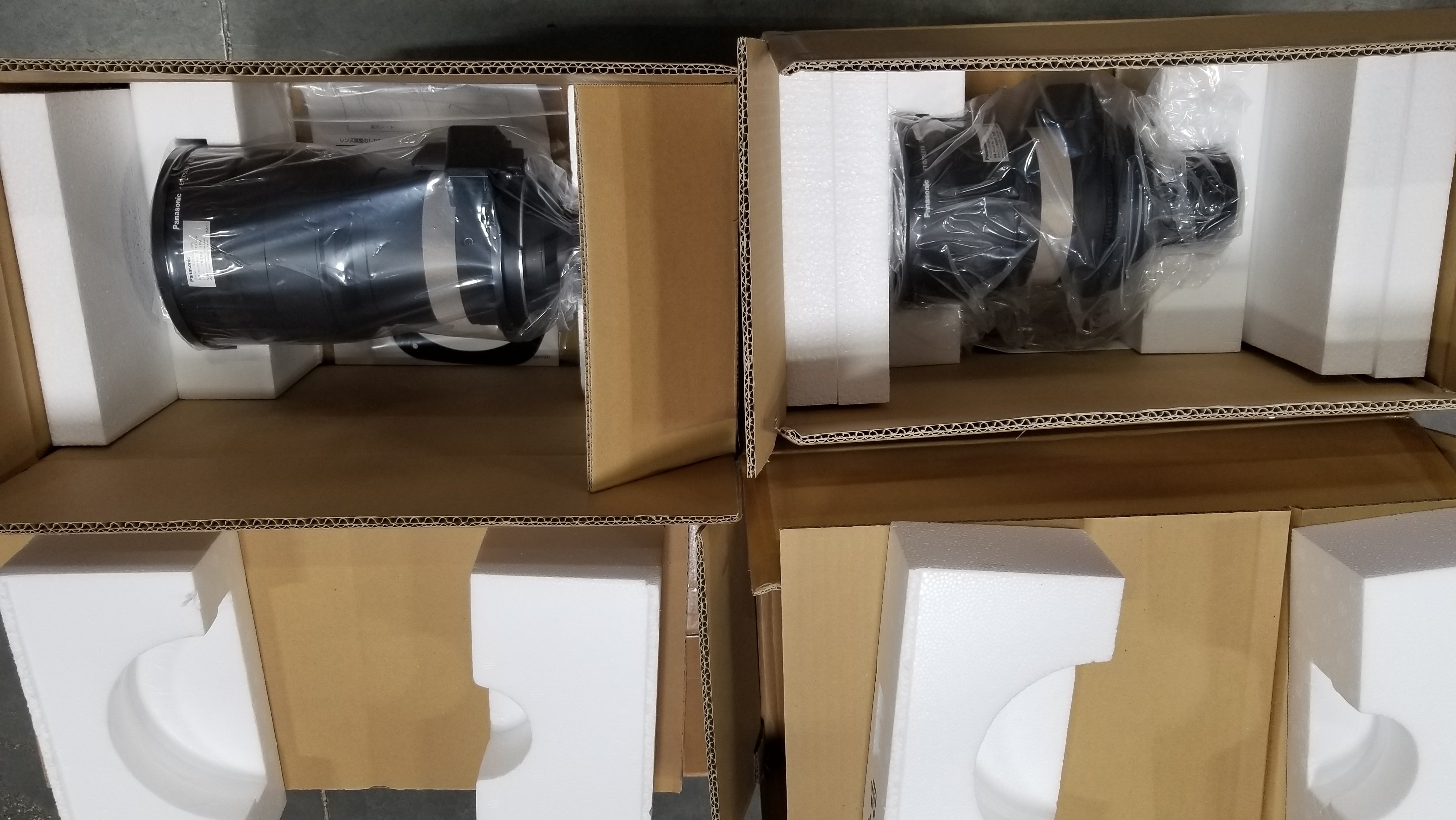 Next up to open and quality check are the lenses. These are the motorized adjustable lenses.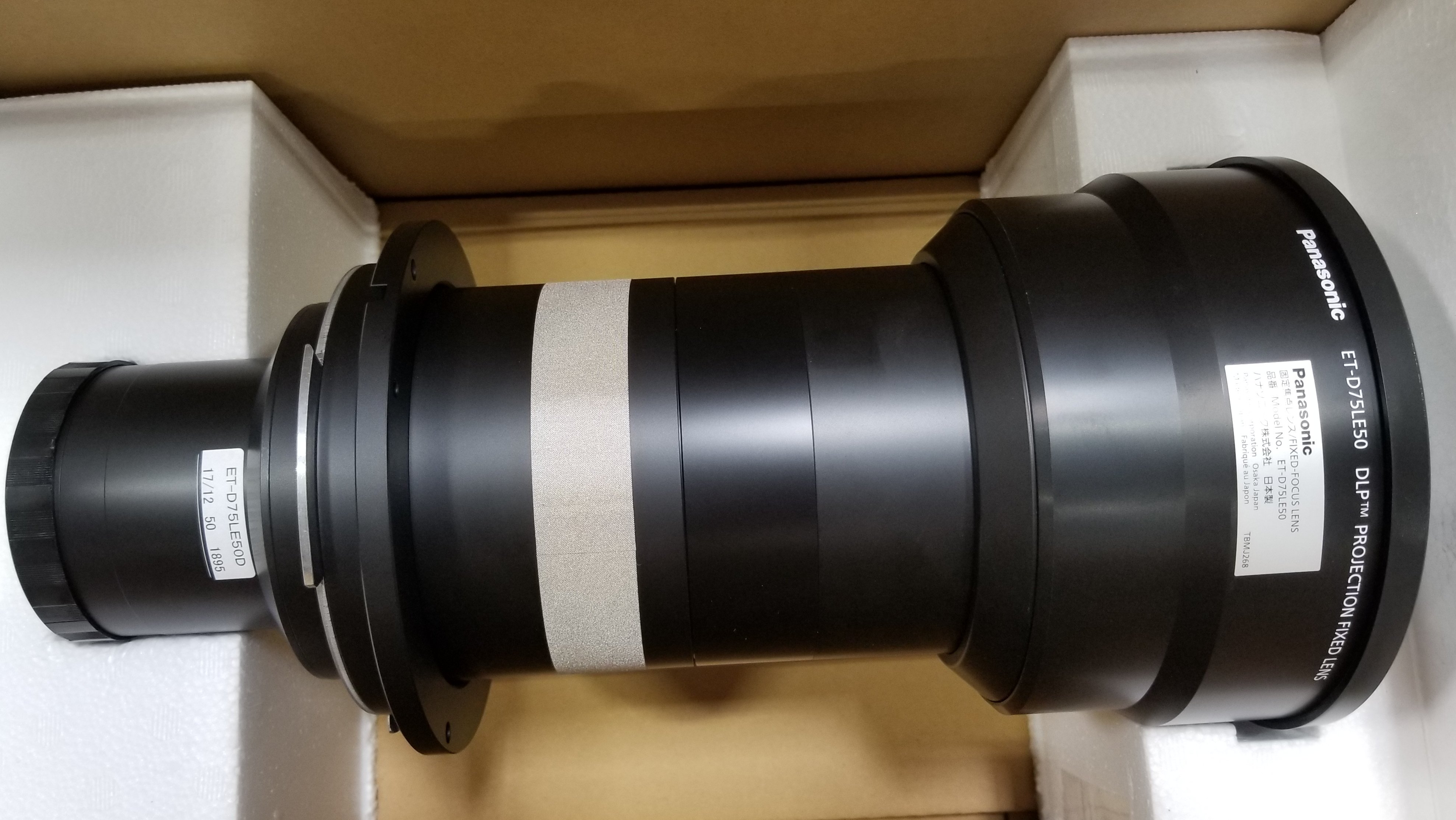 This the a .8 short throw lense utilized for weigh-ins.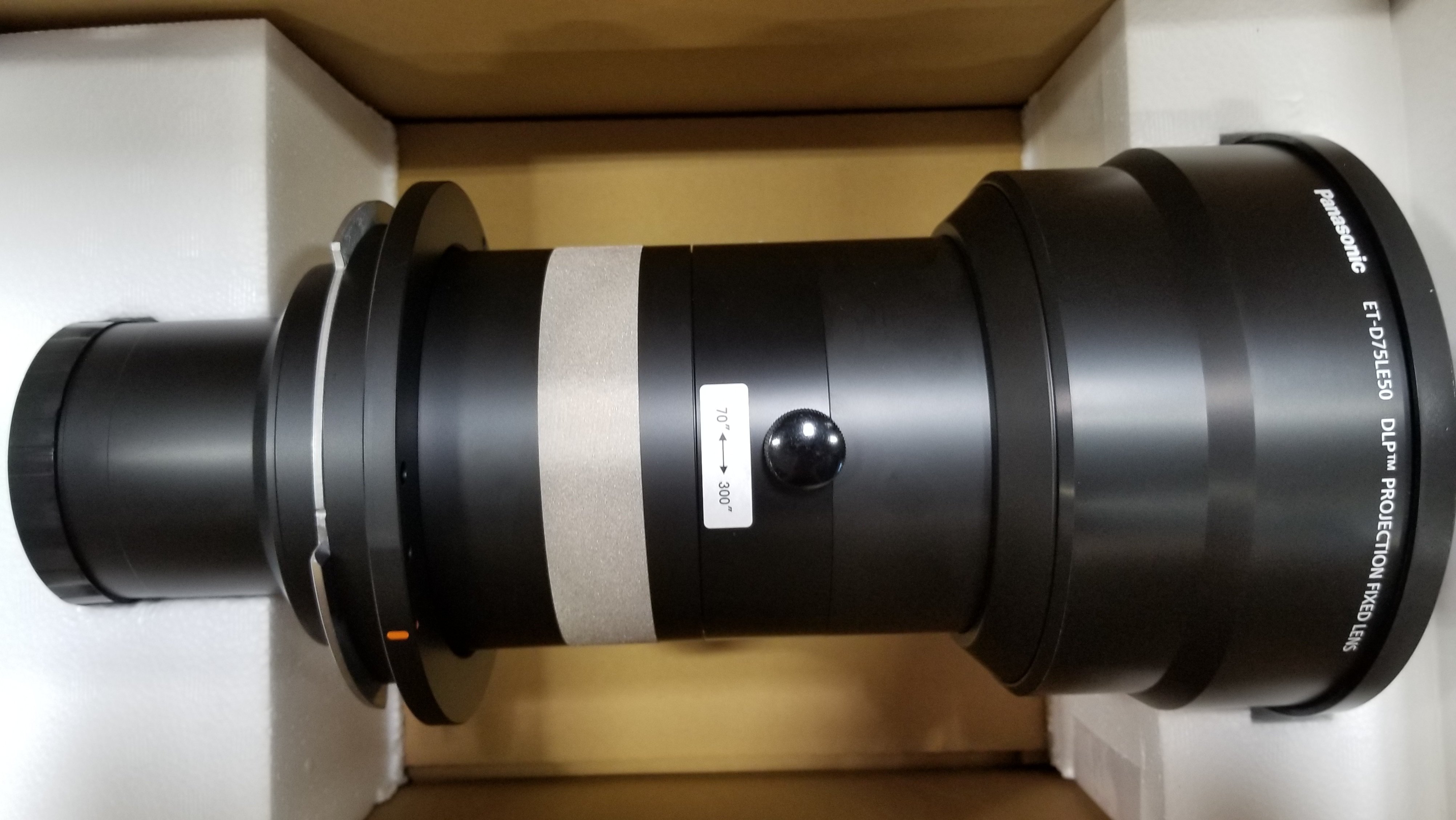 This is the other side of the .8, that little wheel is a periphery focus adjusted according to screen width.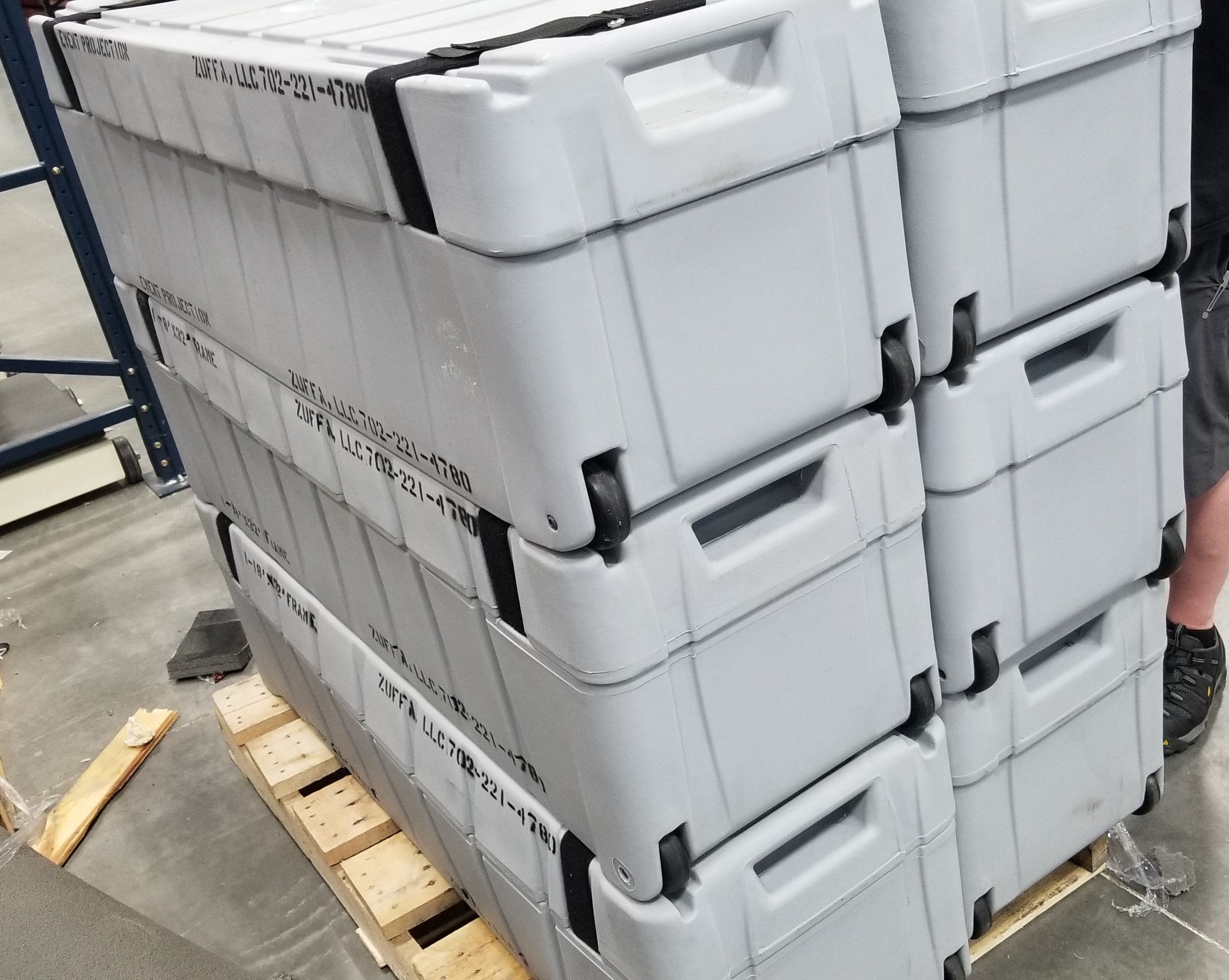 Pictured here are 4 new 18' × 32' screens and 4 dual vision screens manufactured by Stumpfl.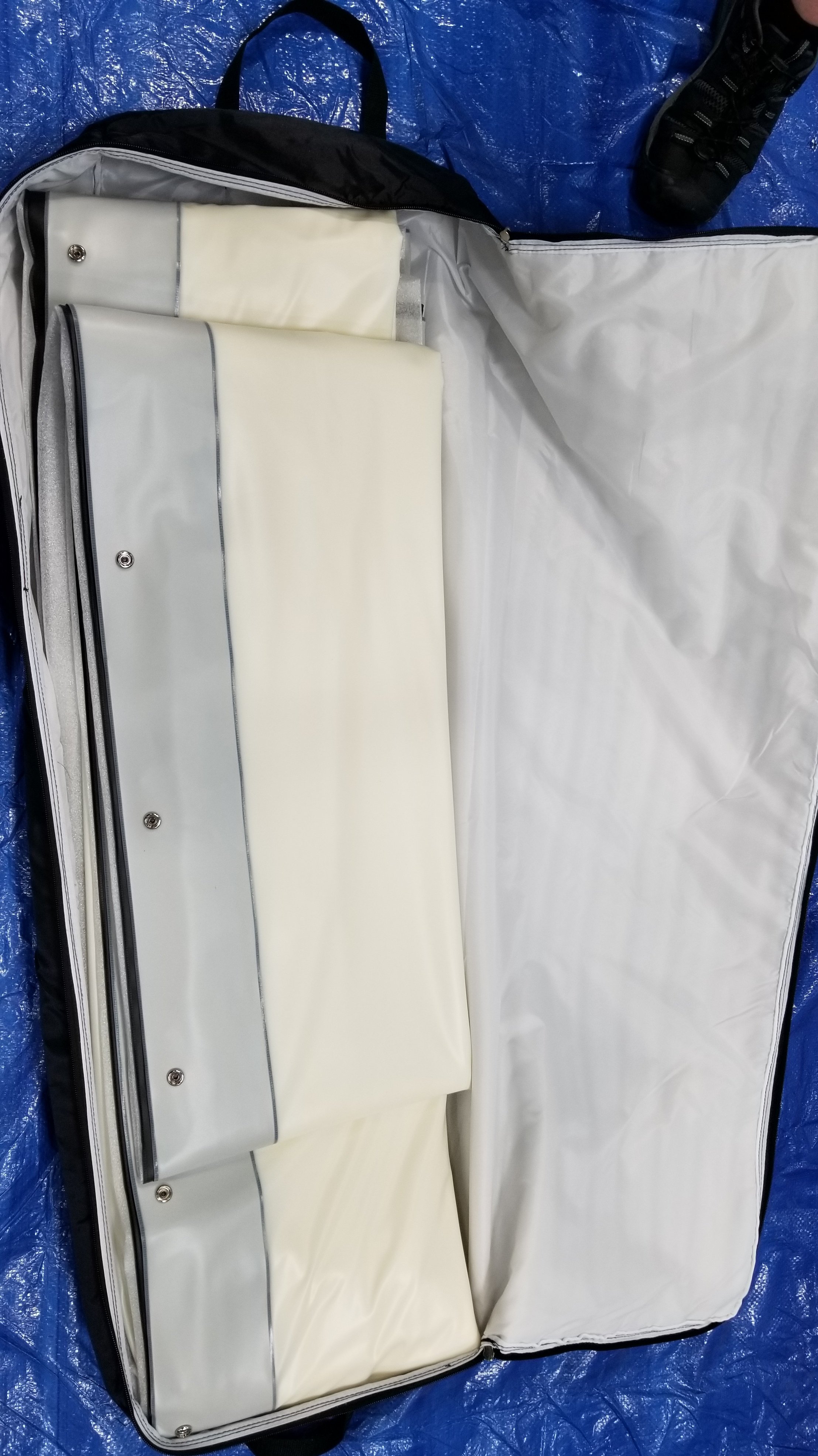 The dual vision screen in its bag.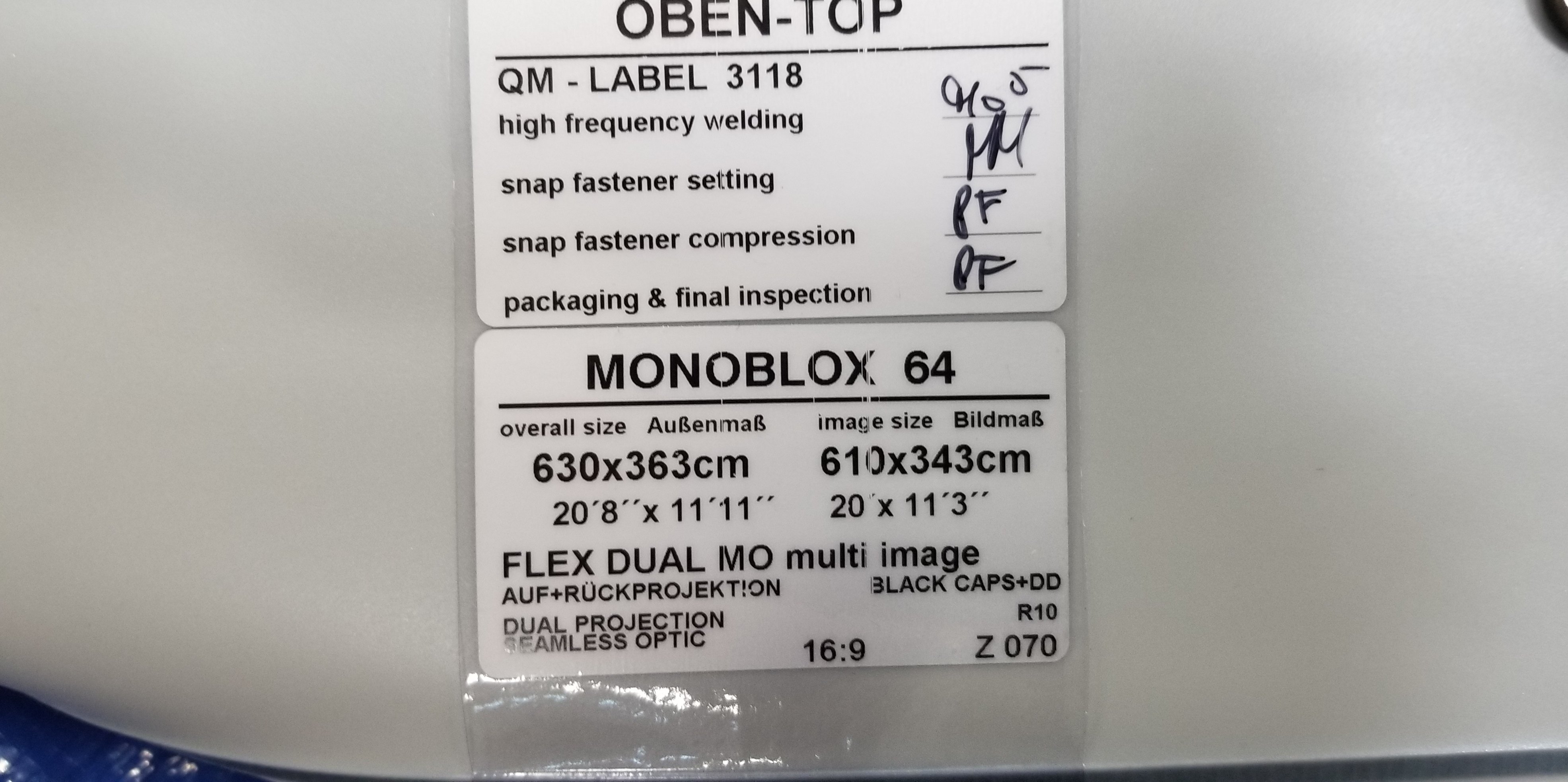 A close up of the lable.
Let me take you around to see a bit of the warehouse, just a little bit, it is huge.