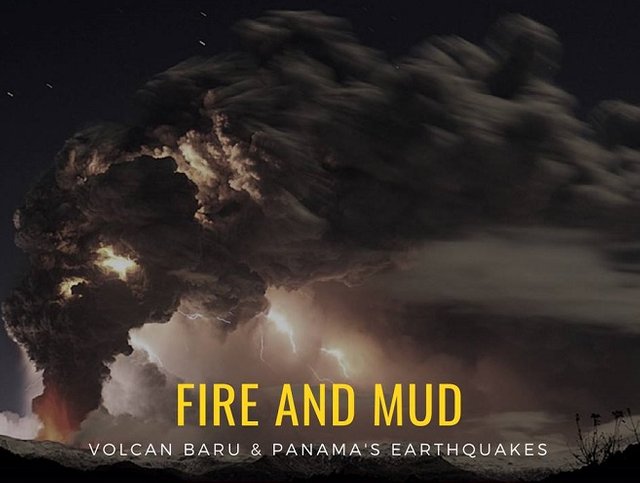 Recently this photo came onto my screen on Facebook letting me know that my town would be having a talk about the current state of our volcano. You see, we live on the old lava flows from an eruption 500 years ago or so. Because of that, we all want to know if Baru still sleeps...and for how much longer he will likely do that!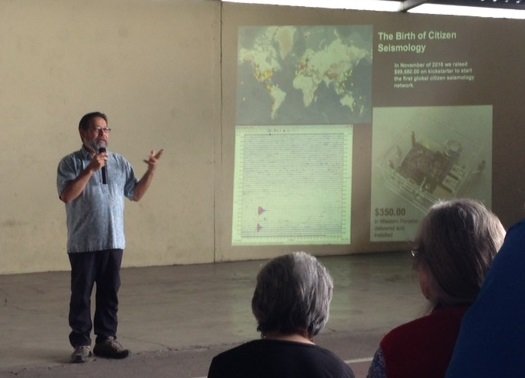 There was actually a really good crowd of gringos and Panamanians in attendance for this, our first, weekly community talk (although not pictured). It was led by a local man who calls himself a citizen scientist. He studied in the States and is fluent in English and Spanish, so the talk was held in both. He had a lot of great information about the volcano and what we would notice leading up to an eruption, if one is to happen in the future.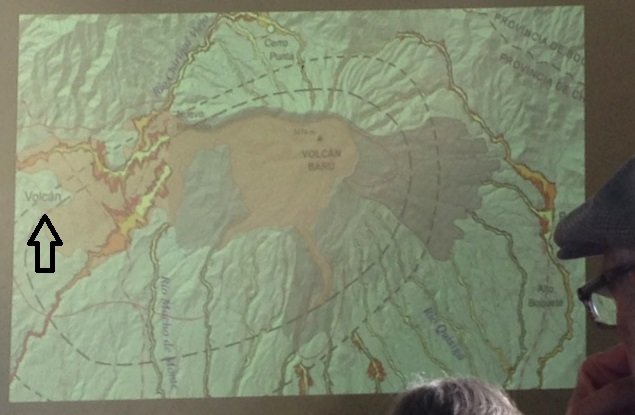 You see, we live right there, where that little arrow is on the map. Yep, the part where the volcano previously had a large lava flow. The speaker, however, believes that this time, there will just be a lot of ash spewed up into the air that will rain down like concrete and cover the entire area. BUT we should be able to have a little notice before anything happens...a few months or so. He said the earthquakes would increase, if Baru decides to become active again. Sleep on, Baru. Sleep on.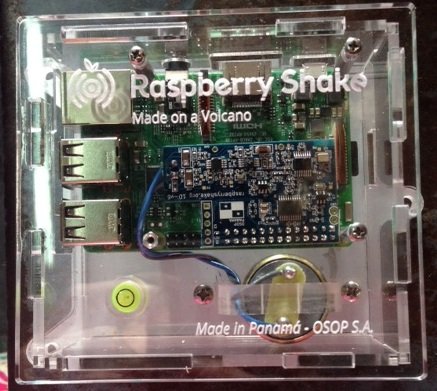 Being able to track these earthquakes is a great reason to have your own, personal, teenie tiny seismograph! We were even able to hold one that was passed around which was about the size of a sandwich. The presenter is the builder of these earthquake measuring devices and there are about 5 people in our town who have one installed in their homes.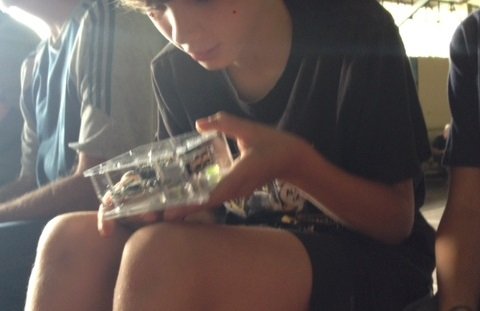 These seismographs will collect data (and are sold all over the world) and send it to a central location where the information is deciphered. Was that a truck that drove by or was it a small earthquake? The person who reads the data is able to determine this and help the people in the community know what the volcano is up to. Are there the same number of earthquakes or are they increasing? I'm glad that there are people monitoring the volcano that closely in our town!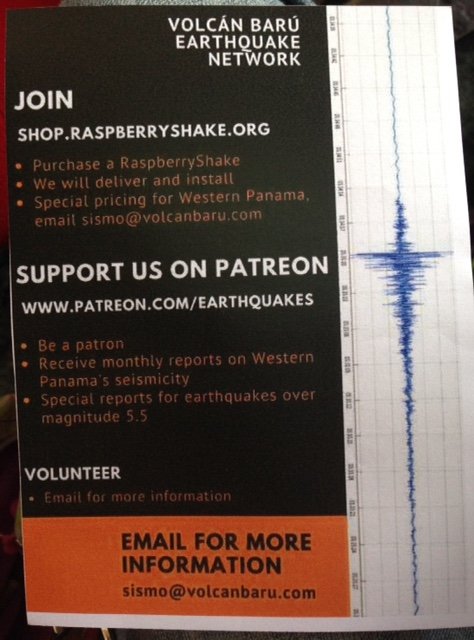 These personal seismographs, called a Raspberry Shake, are also for sale! There were quite a few people at the talk who were interested in buying one. He even said that it was not necessary to have a special building or location built for them. They also had a map of people who owned a Raspberry Shake all over the world! Be sure to check him out if you're interested in buying your own seismograph for your home or town!
---
---
Are you interested in visiting Panama to learn more about moving here? Check out Panama Relocation Tours if so. This tour will take you to many cities in the area where expats have settled and introduce you to many helpful people. Each tour is 5 nights and 6 days across the entire country (and you get to meet me)! The December Panama Relocation Tour is currently 10% off!
(We don't all live on the side of a volcano here in Panama, by the way...)


!steemitworldmap 9.059013 lat -79.471001 long David District D3SCR
Check this out on the steemit World Map