Hazard a Belgium professional footballer was signed from LOSC Lille 2010/2011 by Chelsea in the year 2012.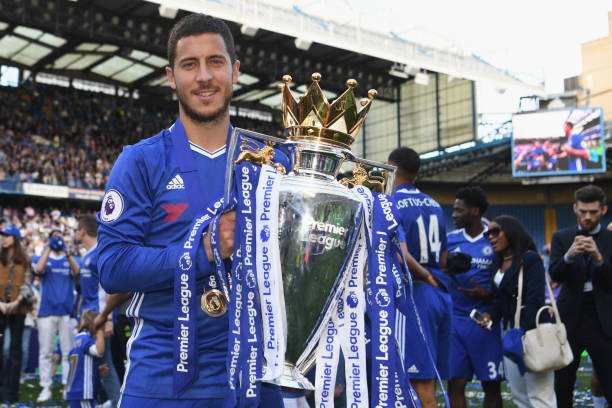 Source
As a young star then all his thought was that one day he will be on the field playing side by side with Didier Drogba, but unfortunately on his arrival to Chelsea club Drogba had left for Galatasaray football club. Then in 2013, he was so lucky to lift the 2nd Europe greatest trophy(Europa League)
Hazard has lifted up Two (2) Premier Leagues, One (1) FA Cup, One (1) League Cup, and Two (2) Europa Leagues. Making it six trophies in his seven (7) years stay in Chelsea football club.
Hazard was sold during the 2019 Summer Transfer Window to Real Madrid. The club at hand is facing a though time in the absence of Hazard. And presently they are unable to sign any player till the next two transfer window which will be in the 2020 Summer Transfer Window...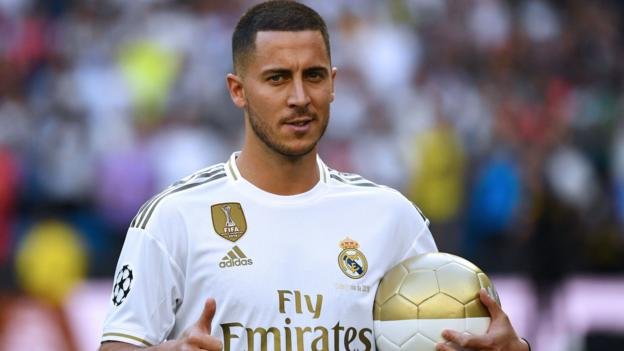 Source
And as for Maurizio Sarri who was regarded as a cupless coach was lucky to lift a trophy (Europa League) With Chelsea last season, with Frank Lampard has his successor and Chelsea's current coach. Maurizio was sacked of recent and he was signed in by Juventus to be their Head coach.
Maurizio Sarri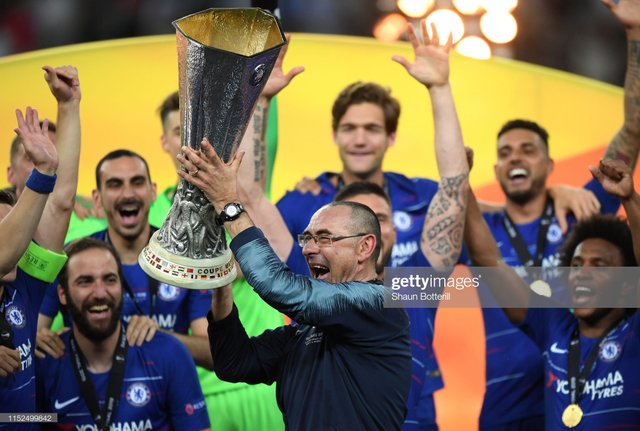 Source
Frank Lampard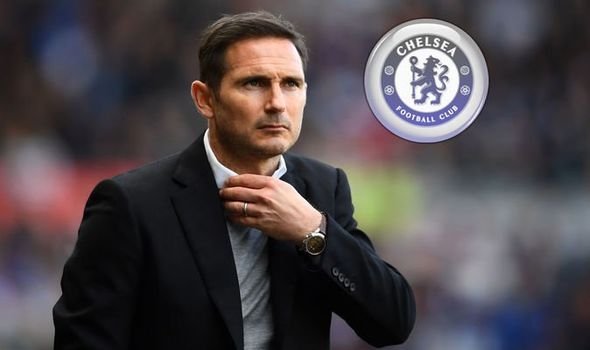 Source
Now, players on loan are back to Chelsea and Hazard is being looked up to, to take the place of C. Ronaldo.
I hope and believe that Hazard will lift up the greatest trophy(Champions League)
In Europe
Thanks for your support.