STOP POWER DOWN MONTH ("SPDM")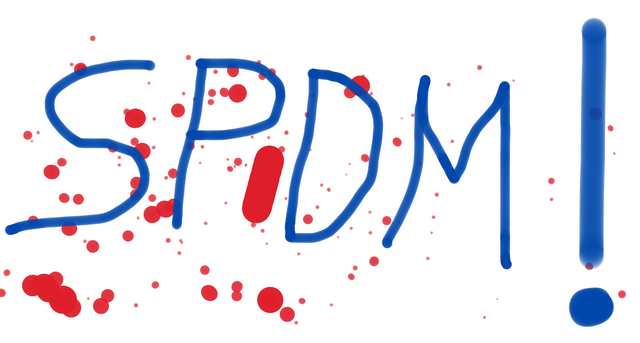 ...and the history repeats again and again lately...BITCOIN corrects, STEEM shyly grows, BITCOIN stand up then STEEM goes down...Only yesterday STEEM was growing at 7% rate a day, while BITCOIN was stuck a between -2 and +1% rate, actually STEEM managed to recover from the 64th position to the 54th in a short time and it was really encouraging to see that good signal....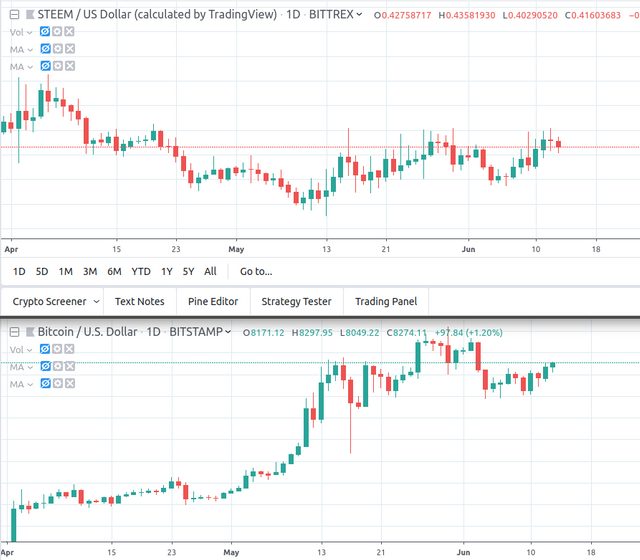 And now, we are back to the start, defending the former position in front of altcoins as the "very well-known" SOLVE or the famous THETA:
Of course if BITCOIN grows strongly, it pushed all the market prices, including STEEM but the thing here is that STEEM does not manage to grow at the same rate, even more, it used to decrease a little in relation with BITCOIN, which indicates that people sells STEEM for BITCOIN, continuously...
Since early April, we have a clear and solid resistance level placed at 0.45 USD. This level has been touched more than 5 times since then, and every time we get a rejection downwards.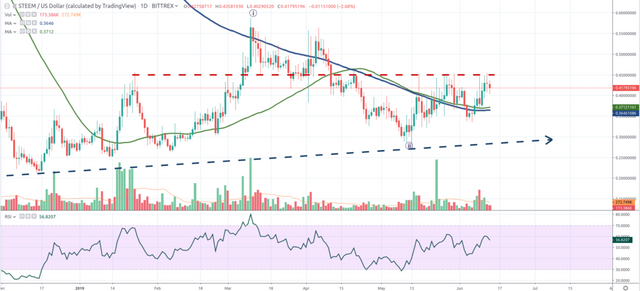 50DMA and 200DMA weirdly travelling following the same path...no jumps, everything under "control"...
@steemit , @ned , the majority of the witnesses and some other major whales squeezing the lemon in a "controlled" way, while we, the "dreamer" steemians that still keep being active, try to squeeze their brain while searching for more options, more newcomers, more attention at tweeter, facebook and at everywhere... creating the SPUD day, promoting the Seven77 Challenge, creating palnet.io...
... A few hours ago, I have read a post from @klye which has been bombarded with a massive amount of downvotes of flags or whatever the name they want to use...a very sad situation indeed.
The post title is: "Power Down Halted... Time to Get Back to It!"
@klye is not only a witness but also a skilled developer, well appreciated, at least in the past, by the developers community at STEEM. This witness fellow decided to stop POWERING DOWN his STEEM stake and so, quit from feeding the exchanges with his "modest" STEEM extracted from the Power-down process...
In my opinion, that's the kind of commitment I would expect right now from a witness...that's why I am going to sacrifice one of my 30 voted witnesses for him...
I wonder what would be the price of STEEM right now if the biggest accounts would also halt their Power Down...
What would happen if all of them stop feeding the exchanges for, let's say, a couple of weeks or so?
Would it be positive for STEEM to recover?
Would STEEM move within the 30 first places of the total market cap? and, if so, would not be a major attraction for investors to come?
I think YES.
Why not a massive shout out in order to promote a STOP POWER DOWN MONTH aka SPDM?
Please, think about and resteem this post if you agree...
---
Posted from my blog with SteemPress : https://scrips.io/blog/toofasteddie/stop-power-down-month-spdm/
---