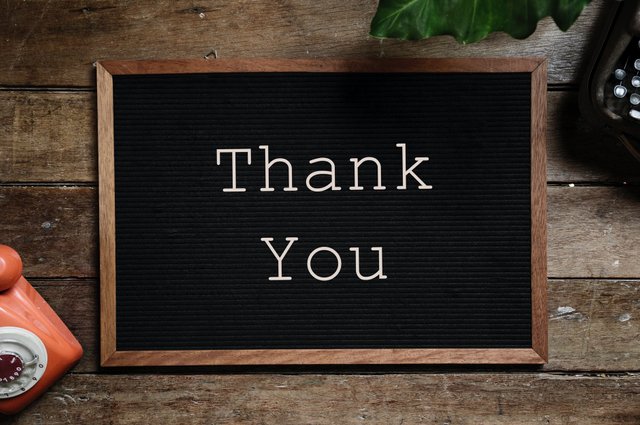 Pexels
It's been a long journey, but with my latest rewards redemption, I finally hit 2,000SP! Although it doesn't move me into Dolphinhood, it's still a big milestone for me. I couldn't have imagined hitting 2,000SP when I initially started over 1.5 years ago.
That first 500SP was tough to reach, at which point I got the voting slider bar. Now votes are worth little, so it's not needed. Ha ha
I think things started picking up for me when Steem Monsters released and they've been going gangbusters since I found I could sell the DEC to get more Steem. I've even traded real-world items for Steem and that helped a bit too.
This has been a crazy adventure thus far, but reaching milestones like this makes me want to keep pushing it. I like powering up because that means my influence grows and I can give out ever-increasing votes.
I look forward to the next milestone, but am humbled and thankful to have reached this one.
For all of you who have helped me get here, a huge and sincere "Thank You!"
---