Splinterlands Domination + Giveaway #21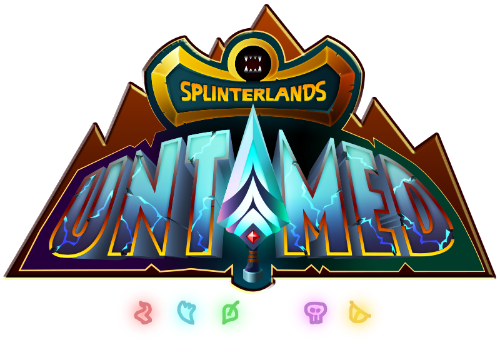 Hello, today is the day to draw giveaway #14, since it's a special giveaway, only 1 winner can exist


@alokkumar121 won a Bortus



LIST OF BATTLES

Had stubborn mercs daily today.

Wins
https://splinterlands.io?p=battle&id=0d7355eb4821b99463cb187636434a92e60cfb4b&ref=taintedblood
https://splinterlands.io?p=battle&id=51420e308f80aa4b369e4d3c6d9fdacfa4c7d17e&ref=taintedblood
https://splinterlands.io?p=battle&id=9cfb23c71553146742a0662b9ed1fc3994a274c1&ref=taintedblood
https://splinterlands.io?p=battle&id=7d808d20f97d459d3b59742c0d8c655b066ca791&ref=taintedblood



losses
https://splinterlands.io?p=battle&id=eab1e618468078795abc7589977a319b47bcc598&ref=taintedblood
https://splinterlands.io?p=battle&id=38ef1dbd2e43821cd7fbbe6c0e6280cb17eeb8e2&ref=taintedblood
https://splinterlands.io?p=battle&id=c21838cda5f230ddbe2a5e1c842b4409aac4e180&ref=taintedblood
https://splinterlands.io?p=battle&id=8f81c4a40a8beccea04367fdab845774249cac8f&ref=taintedblood
https://splinterlands.io?p=battle&id=a34ccd198e88ed0b33ae5ffd2bc69b076b46ce0d&ref=taintedblood

GIVEAWAY

Now to giveaway extra cards I have lying around, these minions serve no purpose towards my growth. And therefore, I am giving you peons a chance to obtain them.

The rules for this giveaway is as follows:
Must comment below
Upvote optional
Provide Splinterlands/SteemMonsters username if different
State which card you want
Winner(s) picked at post payout
Resteem/Follow for additional chances
Minimum 25 reputation
Now for the cards to pick from:
Phantom Soldier
Contessa L'ament
Spirit Shaman
Fire Elemental
Manticore


My other giveaways:
Giveaway #20
Giveaway #19
Giveaway #18
Giveaway #17
Giveaway #16
Giveaway #15


Check out my other post about Flowerpatch You can get a free flower, so check it out :)


Disclaimer: Any attitude/personality shown in these Splinterlands posts is fictitious, and not representative of who I actually am.
------------------------------signature------------------------------
If you feel like donating to help the cause:
Erc-20 compatible eth wallet address: 0xAa09c6ad610C0fB4C52B67aE1b84b94975249e1D
Bitcoin wallet address: 3EhHNPH12kzuCgvYw77XGHg53ZrVBcgNHK
Mannabase wallet: GVcZ8xabPYgvL2ADCnKwroWmeVo9yYcXkB
gridcoin wallet: S8JyHccSEpNSTFBkzXKfeuQXCYk76MnUuY
paypal for noncrypto: paypal.me/TNida
Amazon: https://www.amazon.com/hz/wishlist/ls/35EWUUHZ8A3K6?ref_=wl_share
ref links:
SteemMonsters: https://steemmonsters.com?ref=taintedblood
Gods Unchained: https://godsunchained.com/?refcode=0xAa09c6ad610C0fB4C52B67aE1b84b94975249e1D
mannabase: https://www.mannabase.com/?ref=vNFsukLPAQ
Publish0x: https://www.publish0x.com?a=w9aAM4PavM
Coinbase:
earn free eos for watching videos: https://coinbase.com/earn/eos/invite/hjp9n307
earn free stellar for watching videos: https://coinbase.com/earn/xlm/invite/qks6gh0m