S W O R D S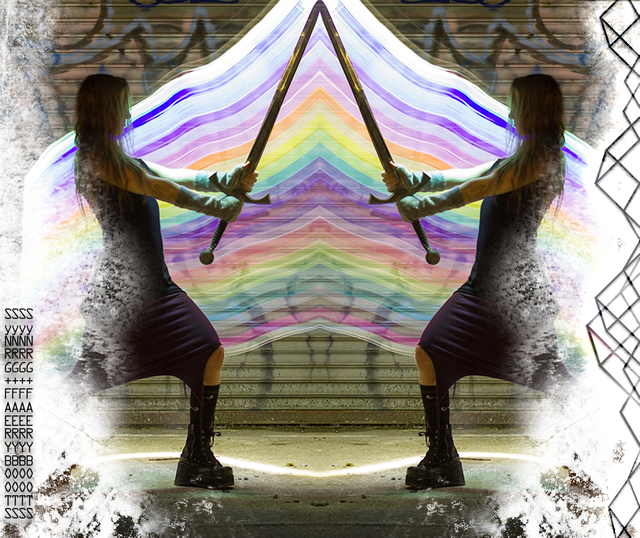 ---
Even more Lightpainting with @faeryboots
Here is some recent light-painting we worked on. As always, before snapping pics, it's good to scan 'the edges' of your frame to find things that might be lurking in your composition which you might not be aware of. This is one of the habits of a good photographer and sometimes one that I struggle with - clearly not enough practice going on; There was a piece of trash behind where we were light paining and while I didn't notice it during the shoot - it was so glaringly obvious seeing it up on the computer afterwards!
Thankfully that piece of trash was fairly easy to shop out, and if you weren't looking for it or pixel-peeping, you likely wouldn't notice something was out of the ordinary. But always easier to take the tiny amount of time and fix it during the shoot rather than have to go in manually afterwards and pray that it can be fixed later. Most things can, really it comes down to your skill with photoshop... Although at the end of the day, it's always worth the time up front. Like they say, a stitch in time....
Enough talk - on to the pics!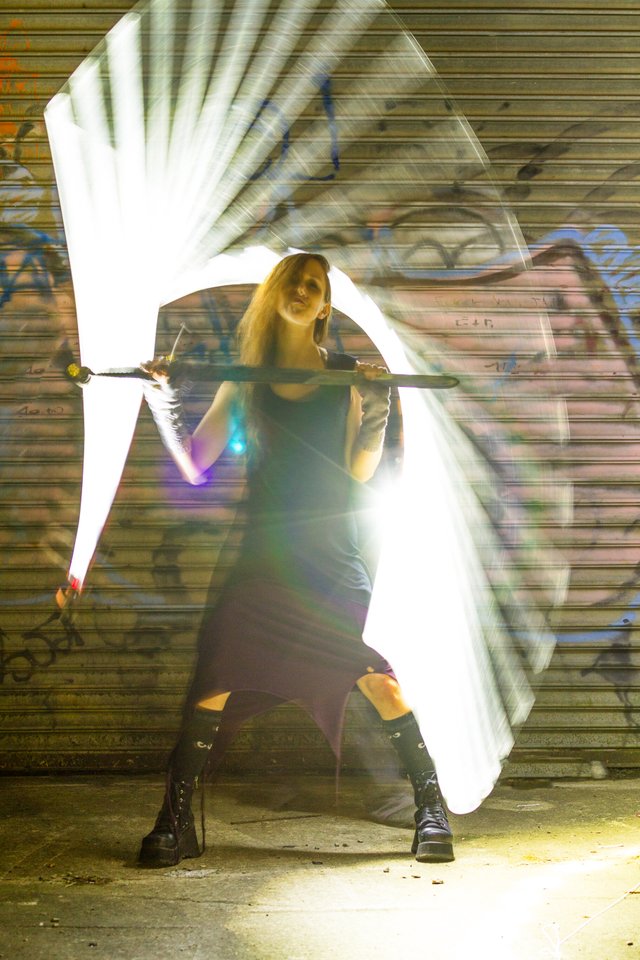 [- V a l k y r i e -]
---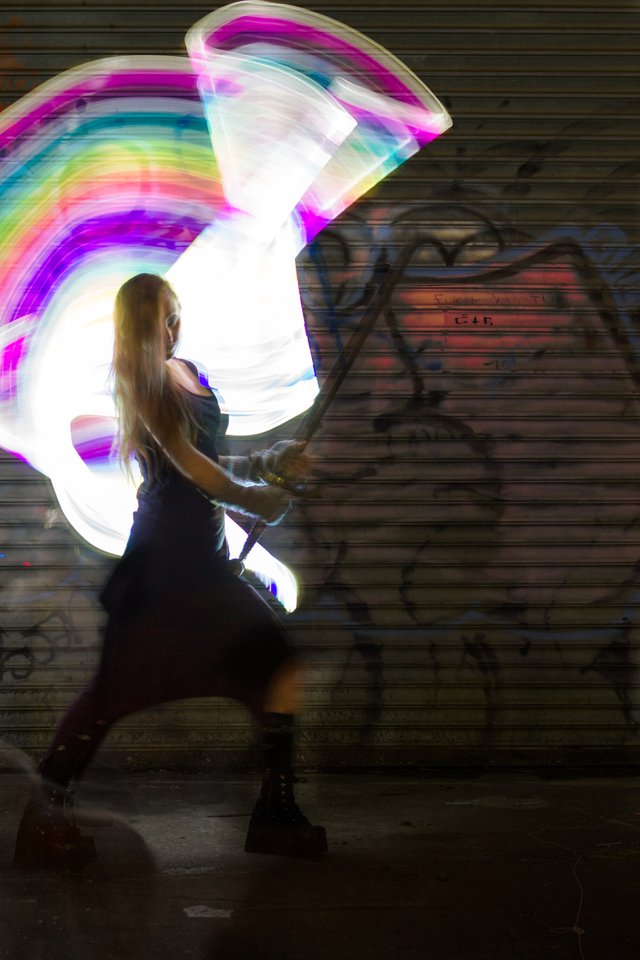 [- W a r r i o r -]
---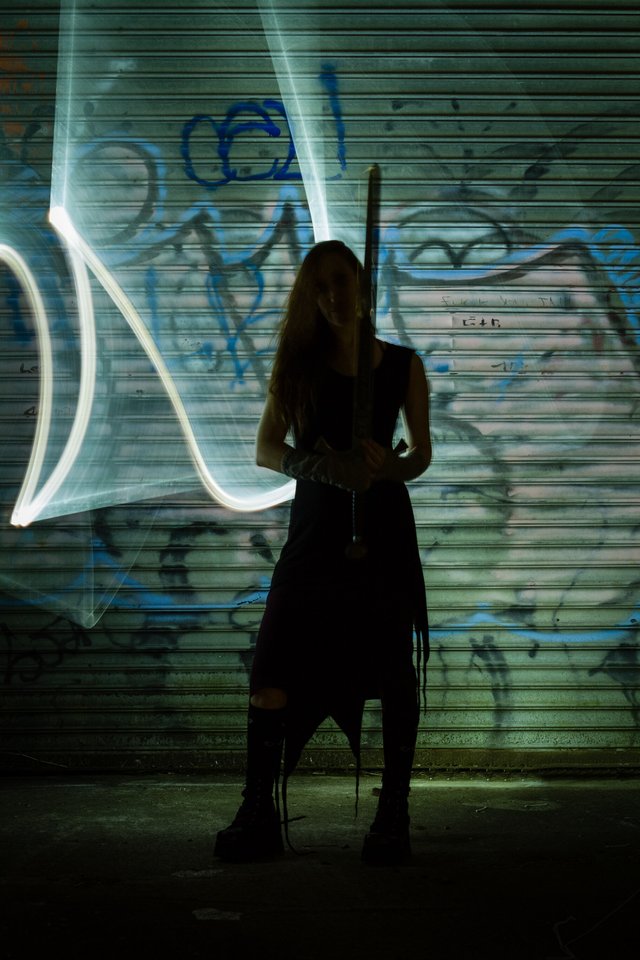 [- D a r k l i g h t -]
---
Here's the proof...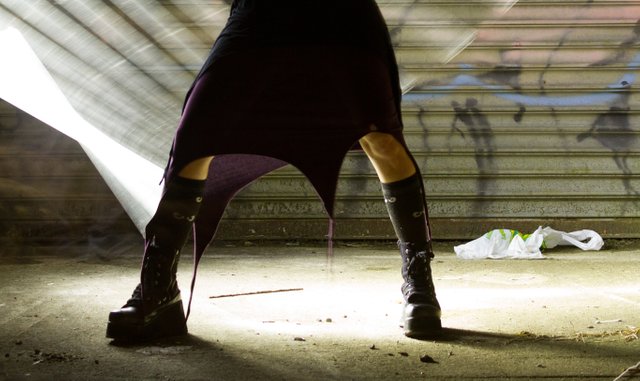 So now you can see my horrible clone job because to me the plastic trash bag although wasn't all that appealing, although admittedly, if one is to open their eyes to it, there is so much beauty in the world
---