Even MOAR announcements for @creativecoin: Delegations and STEEMPEAK Integration!
We have two more announcements regarding the www.creativecoin.xyz tribe!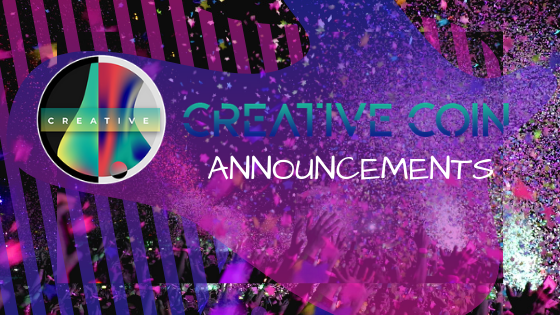 The first is one that I wasn't expecting for a few more days, but delegations for Creativecoin are now live! Delegations can be made through the steem-engine.com site.
This will allow us to start sponsoring contests with delegation prizes and supporting other contests as well. We're very excited about this as we think it will add quite a bit of value to the tribe.
---
The second announcement is that we will be live on Steempeak on 7/25/19. I do not know exactly when, but it was confirmed that we will be included when they do their update.
The Steempeak team of Jarvie and Asgarth were very communicative and helpful, very painless process. Thanks guys!