Now you can get 3% return on your steemmonsters Cards purchase from SVIRUS market || Notification of cheap cards
Hey steemmonsters lovers,
Now you can get 3% return whenever you purchase any card(s) through svirus. It's very easy. Just send your steem or sbd to svirus instead of any other market. Below is a screenshot of working market-

It's so easy and obviously save your money 😘. So try it out. If you have any question you can ask on comment section or in my discord server
On the discord server we have a feature of cheap card notification. Whenever someone throws a card in the market cheaper than the lowest price, it will show up a notification like below message.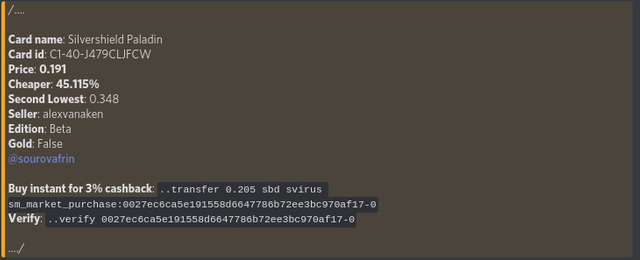 Though it's not well formatted(as it's currently for my personal usage), i might format it if some join server and show interest in it and in our market.