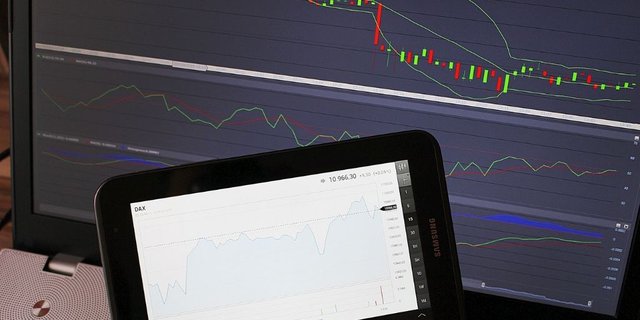 Przegląd wyzwania i przedstawianych zadań. Day trading - strategia inwestowania polegająca na otwieraniu i zamykaniu pozycji w tym samym dniu.
---
Dzisiaj rozpoczynam poboczne zadanie, które ma zdobyć jak najwięcej tokenów steem. Całą zabawę rozpocząłem parodniowym testem pod kątem platformy i aktywności graczy na tokenie. Jak widać na wykresie, okazji nie brakuje pod kątem zielonych świeczek, a trzeba podkreślić, że nie we wszystkich tokenach jest taka aktywność.
Samo Binance również mi się podoba pod względem zawierania transakcji i szybkości. Przynajmniej nie odczuwam tu aktywność botów i czasu oczekiwania na zakup jak w przypadku np. Bittrex gdzie trzeba potwierdzać kilka razy.

Rezultaty testów, które przeprowadzałem przez ostatnie dni, według mnie są zadowalające. Więc mogę śmiało przysiąść i to już na kilkugodzinne uprawianie Day Trading wstępnie rozgrywając za całą kwotę. Przy większej kwocie jest to punktowo ustawiane na kilka pozycji w razie większego spadku.


"Zgodnie z powyższym autor nie ponosi żadnej odpowiedzialności za decyzje inwestycyjne podejmowane na podstawie umieszczonych treści zawartych w materiale, jak i jakichkolwiek materiałach dalszej części opisu. Zarabianie i pomnażanie pieniędzy w giełdy krytptowalut i inny rodzaj inwestycji. Przed rozpoczęciem należy zasięgnąć informacji lub skonsultować z doradcą inwestycyjnym do tego uprawnionego."

Foto:1 Pixabay
@strefanetu