Midnight Genny Logo Recreation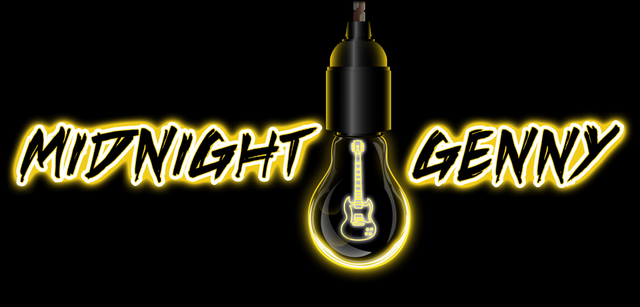 I had a little bit of time for some drawing the last nights. Actually, I have a lot of firewood to stack but I'll be coming up with excuses not to spend time stacking wood until it's stacked.
I recently joined back up with my old band, Midnight Genny, since moving back to Nova Scotia. We recently played two gigs and both times we were asked about merchandise but didn't have any. Since I left, somebody drew them up a logo for them but they only had a JPG file with no transparent background.
I've been thinking about getting this logo made into a t-shirt, but it would look horrible with a big black square around it. So I decided to take a stab at recreating the logo from scratch, which would give me control of the background, color, size, layout, etc. I'll then get some shirts made up to see how they'll look and we'll go from there to have some on hand to sell.
My first draft turned out pretty good. I got the lightbulb almost exactly the same as the original with some small tweaks of my own. The only problem was, I couldn't find the same font for the life of me.
My first draft: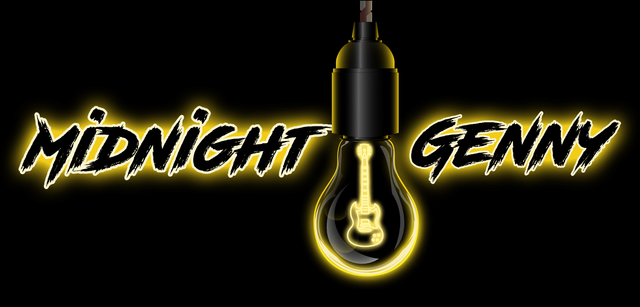 And the original: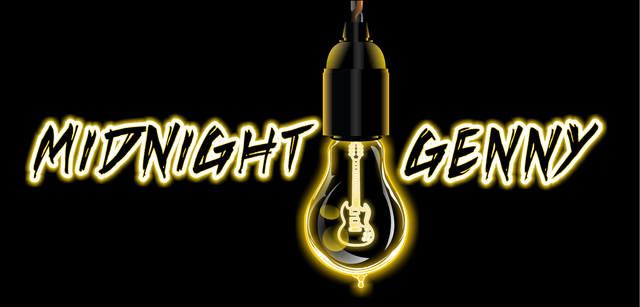 ---
The other guitar play, after a few hours of looking online, actually managed to find the original font. If anyone has ever been on any of these font webpages, there are literally thousands of them. The chance of him stumbling across the same font is actually quite amazing.
The original font was called Death Rattle.
So I updated the new graphic with the same font and worked a little bit on the color. Comparing the original above and the new one below, there aren't many differences. The slight ones you can notice I probably did on purpose.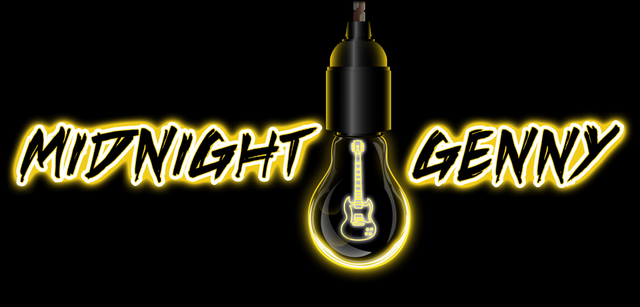 So what was all the extra work for?
It took a little while to get everything looking as close as I could. It wouldn't have been worth it if I was just going to leave it the same so I had to make some changes.
First things first.... getting rid of the background and black text to see what it looks like on a t-shirt and embroidered on a toque.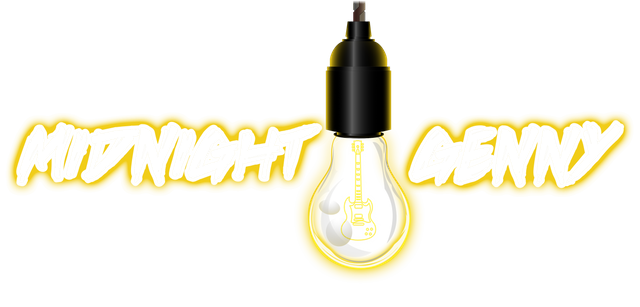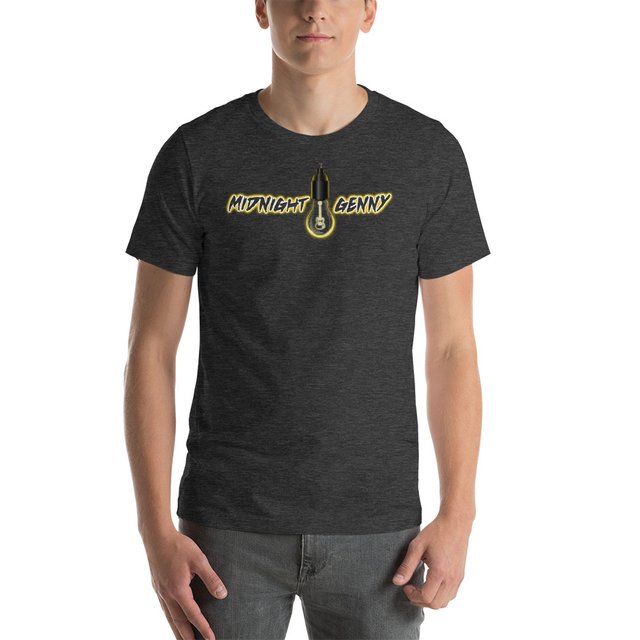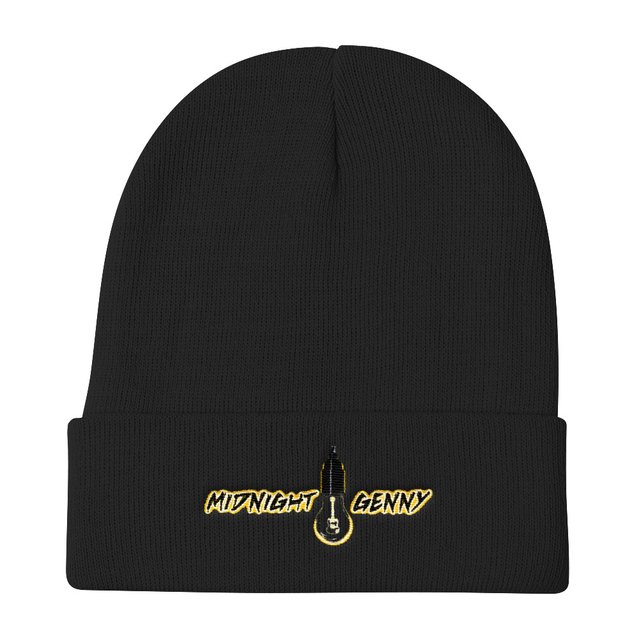 I think they look pretty deadly and I'm looking forward to getting my order in soon. I just need to get sizes from the rest of the band for theirs.
I also went one step further with this. By making the yellow a global color, I could easily change the color of everything with only a few clicks. This will help if we wanted to put it on different colored apparel that doesn't quite go with anything yellow.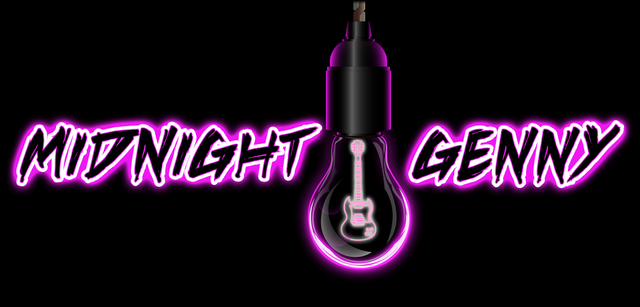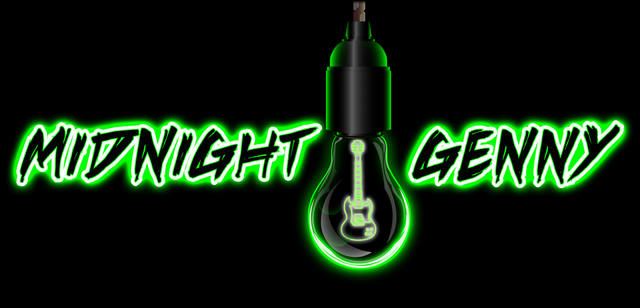 So now, with a little bit of messing around, we've got a pretty customizable graphic we can use in many different applications. And since I made the @midnightgenny account right before the hard fork(s), we'll be using it as we start making posts here on the steem blockchain.
Head on over and give the new account a follow for when we ramp up posts. You can also find us on Facebook if you bother to still use that.