NEW GAME - Video Poker Double Up - STEEMSLOTGAMES.COM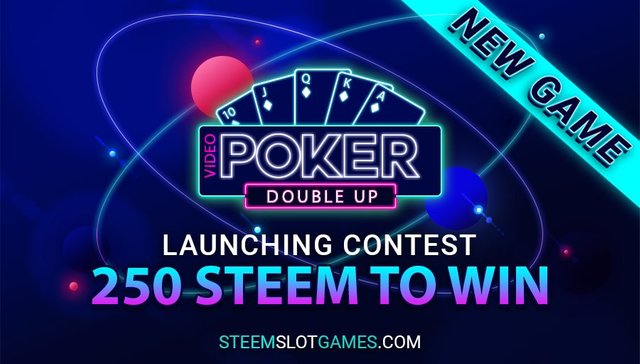 Hello lovers of games and easy money! Lol
3 hours ago @steemslotgames announced Video Poker on Steem Blockchain!
With Video Poker Double Up you can test your luck in the classic 5card draw poker game!
Standard rules - anyone who has at least some idea of poker will figure it out!
I immediately followed the link ....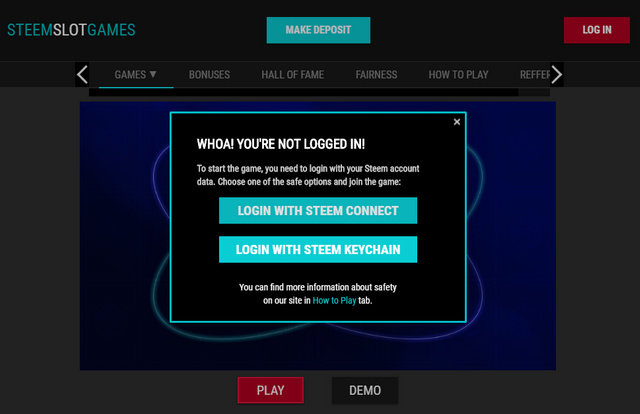 The login is possible through SteemConnect or KeyChain. All your keys are encrypted on your cookie file and they remains 100% private.
I deposited 25 steem and started playing with a bet of 0.3 steem!
Then I switched to bet 0.5 steeam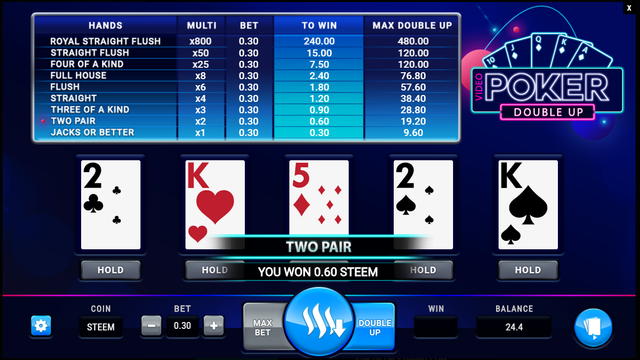 Winning bets can be doubled up to 5 times in a row!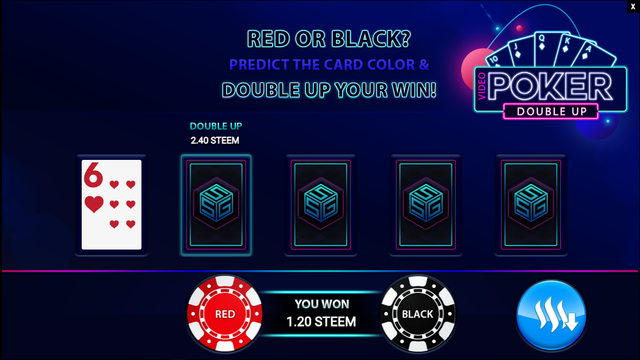 By the way, I want to share my observation: in 80% of cases of doubling, I opened by pressing the red chip first (I don't know if you will also have one, but I was always lucky with a red chip!)
A few photos from the game ...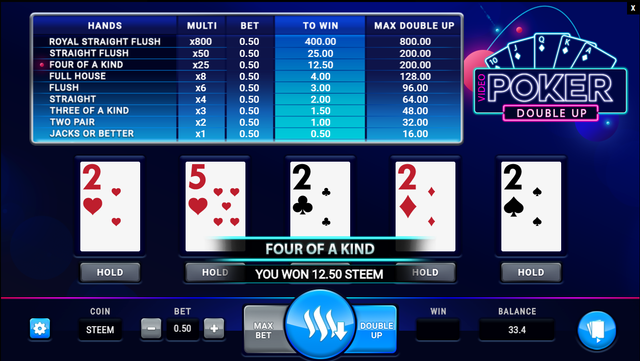 I decided to stop when I reached 50 steem - more precisely 49.9 steem.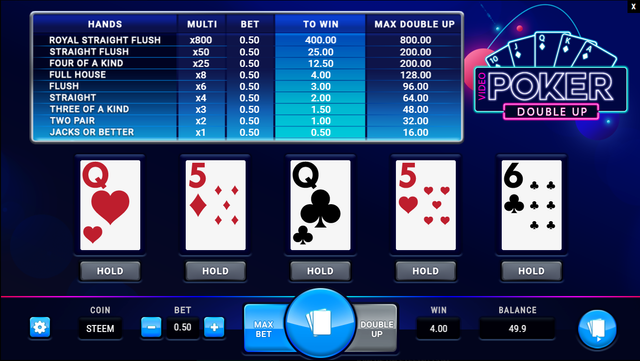 The game took me no more than 15 -18 minutes, and I doubled my deposit. Lol
BOOM 25 STEEM after 15 minutes - you hear me Kaaaarl - 25 STEEM after 15 minutes )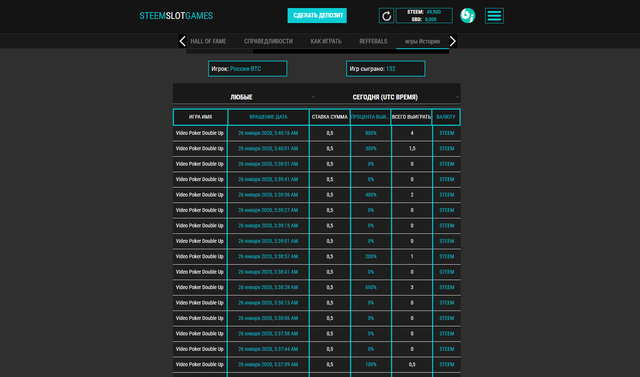 I clicked the mouse 132 times - all statistics can be viewed in the menu.
If you ask me, will I play tomorrow? I will answer YES !
I really liked the design and speed of the site.
I recommend you try (the game has been tested by me personally)
I leave here my personal referral link https://steemslotgames.com/?referral_name=russia-btc
When registering at this link, you and I will receive small STEEM awards !!!
I wish you only victories !
Who does not risk he does not drink champagne ! (as they say in Russia)

For those who's interested in following my "Content" and "Daily" Posts... you can just follow me @russia-btc to get my updates.

You Can Follow Me Here:
➡️ Twitter: https://twitter.com/bitinvest_news