Raynie's Rambles pt.2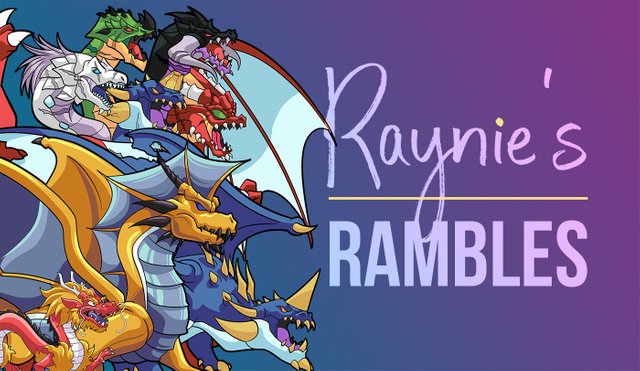 Hi guys! Today I will ramble about the fun things happening today.
To start off- I must say that this heat wave is a killer out 104!! So thankful the A/C is fixed! I played in @contestkings tourney this morning- that was fun and so long! I got taken out by @cranium alt. Still fun! Next up is a tourney at 3pm The Golden Rule!!! Gold Foil Silver- Did I ever mention that I have a obssesion with Gold Foil cards?
They are just so pretty to look at- they make me feel more powerful! Muwahahaahah...... anyways- so after that we are headed out to go watch Secret Life of Pets2. I know what you might be thinking- "didn't you just go watch Dark Phoenix a few days ago?" Well , yes we did. I have to explain that we do things on the super cheap! Today is AMC rewards day at the theater. Means discount tickets. Why pay 12.19 when you can pay 5.99? Sweet deal. I also bring in my big Disney Dooney purse, which holds our refillable popcorn bucket, all of our reusable drink cups and candy from the $1 store. I am not spending $5 on a candy when you can get the same thing for a $1 at the dollar store. So yeah, that is how our family saves $$$ ...... Money that can be used to buy more Steem, Splintercards, DEC etc.... or now SPT...... It is my sweeties birthday week! Yes, birthday week.... /rolleyes.
It started off years ago with just a day. Then progressed to a whole weekend. This year he wants a whole week, and even suggested a whole year. Not happening. A birthday week consists of doing extra sweet things for him- like washing his car by hand, making all his favorite foods for every meal including drinks and snacks, special favors , anything he wants. So tonight after the movie he gets Red Robbin for dinner- using his free birthday meal! More money saved!
This weekend is the big plans- his actual birthday is Saturday. So we are spending the night in San Francisco and hanging out at Chinatown for Dim Sum etc. On Sunday is the big day- Club Suite at Oracle for the Giants game! Woot- So happy birthday week to @Nateaguila! Oh did I mention he wants me to send him 50k DEC AND my Gold Foil Crypt Mancer!!!! What do we say to death?
NOT TODAY!
~Raynie!