Hi friends,
Change is coming and there seems to be a bright future. Costa Rica decided to be single use plastic free by 2020 and also our goals to be carbon neutral are pretty close to be a reality. In the recent years we managed to be 98-99% of the time able to generate electricity from renewal sources. Single use plastic use is very bad for the environment but there are also many other stuff that is not easy to dispose in a good way that impact and most of them are hard to avoid.
I was always amazed by the zero waste movement and how many of them can make a year long of garbage in a jar. I never thought about it again until recently. The company I worked for started a campaign to reduce waste and by implementing eco blocks a new school is going to be built in rural areas. This also seems very cools seems I really love the earthships buildings and so building in a sustainable way and reducing waste is a key to improve overall environment health.
Here is a picture of my ecoblock at home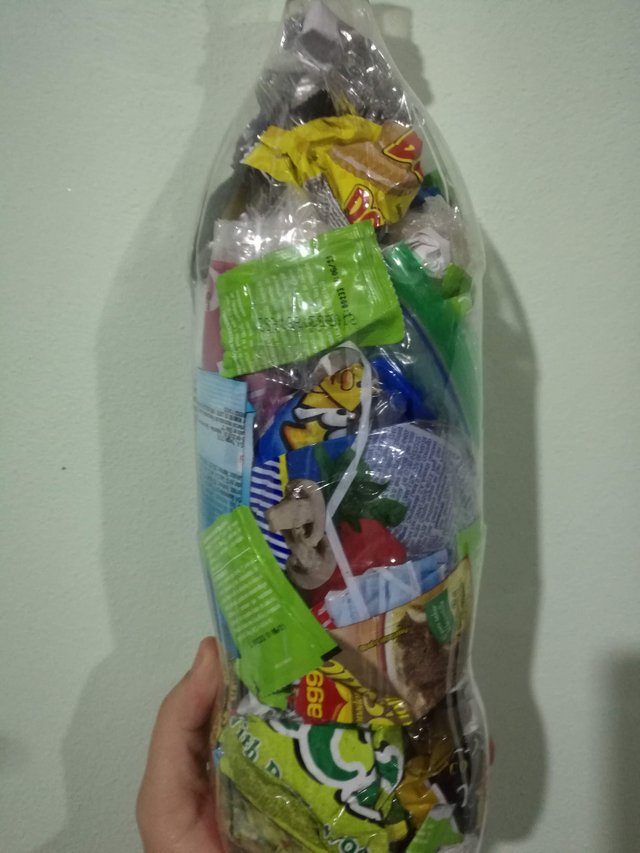 Now that you have seen how much waste I'm making there are few things that I would like to mention, the first one is incredible how much waste you can throw and how much can make it into a plastic bottle or any container, usually when you compress you are good to go for a few more days. Another thing and I believe this is the most important is how to change your consumption to produce less waste, it is really hard to reduce it if you do not take it to the next level and that will also make it harder for you in the short term but you will enjoy the benefits in the long run.
---
@raserrano - Developer
---