Guess the number, win the gold card. plus the 2 closest guesses will win 1 sbi each!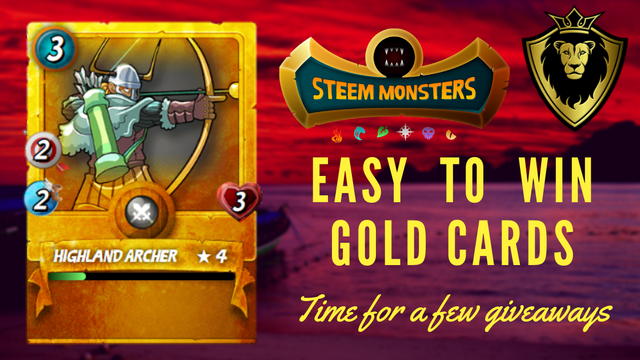 This is an easy to enter competition, just pick the number and win the card.
I don't want to make this difficult, plus the Contest Kings motto is
No Upvote
No Resteem
No Follow
Of course that doesn't mean you can't, I'd love it if ya did.
It's just not a requirement for entry!


To enter all you must do is:
Pick a number between 0 - 100
Write your SM name
Tag a friend who may also want to win a Gold Foil card
(example below)
26 @philippekiene, tagging @criticalthinkin
If two or more people pick the winning number, the person who guessed it first will win the card, the other(s) will win an SBI share and get another card as a bonus.
Otherwise the 2 sbi will go to the 2 closest guesses The winning number will be selected by RNG once the post has reached payout.
It's that simple!

Today's Bad boy is...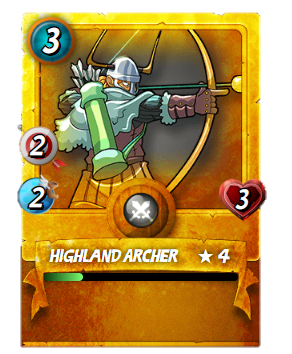 HIGHLAND ARCHER



Good Luck!
Remember it's between (0 - 100)

Want more chances to win... click here