Firstly, I don't really care if you kill the planet. It's not my top priority but it seems to be a bit of a hot topic at the moment. Cutting down on plastic use, going carbon neutral. The vegans are even slightly less hated for a small while.
Everybody seems to be looking the same direction right now. Which is probably a good thing. The planet is being destroyed albeit more by governments and large corporations than Mary using a plastic straw in her gin and tonic.
Regardless it's probably time to make some life changes if people want a future for the next generations. I'm sure that everybody has seen Greta Thunberg lately as she addressed the EU and led activity in the name of climate change.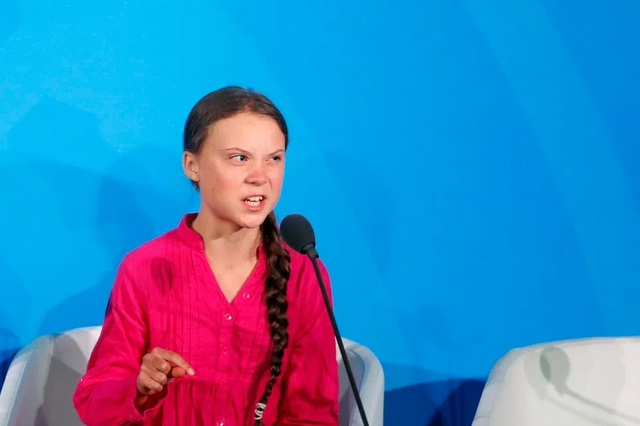 source
Now while I do find her to be fairly annoying it has to be said that she has made some good points throughout her campaign. At the end of the day she is only a young girl who has achieved some huge things so far. Right or wrong she should be respected for taking a stand while most kids her age are afraid to ask out a date never mind address world leaders.
I think it's irresponsible to put her under that spotlight in the first place but the damage is done now so we might as well roll with it. While it's the role of the government to enforce new laws and policies as per usual they are showing their incompetence with regard to doing anything and in my country have decided that more taxes on an overburdened middle class is the answer to sorting out our countries pollution. All hail their bright and leading wisdom with this progressive solution of robbing the people even more without tackling the actual problem.
While there is nothing that I can do about that short of getting elected to the highest office or staging a military coup in the near future there are things that we can all do to help the change.
Small steps can cover big distances.
I work in retail, so that is where i can see improvements just in peoples everyday habits that over the long term would make a difference.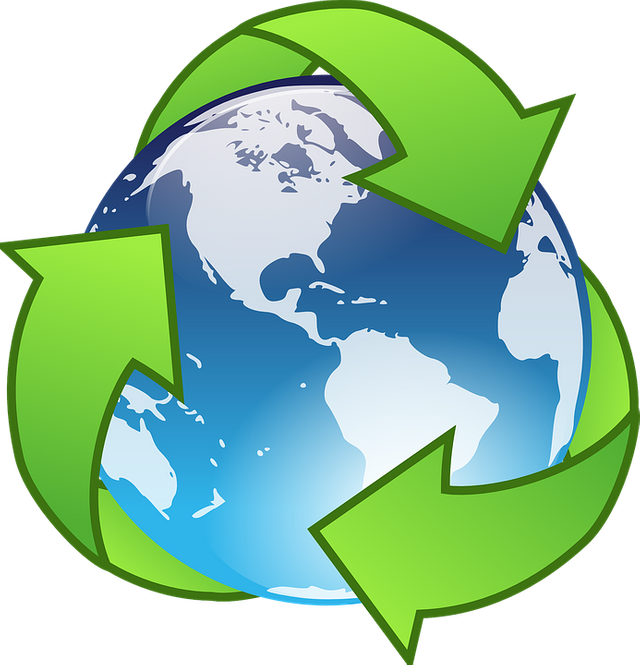 source


There is a lot of waste in retail in general but the majority of it is avoidable. Our store is part of a large multi national where waste is kept to a minimum but it is still there. It has a grocery section and provides large amounts of fresh products at 100% quality. From the stock that we get rid off, a large portion of that is fruit and veg. Products where one or more parts of it are bad quality so the full bag needs to go.
In the past that was all sent back for recycling to the main warehouse but this year we have been partnered up with a charity service that collects most of the stock and uses it for various charity groups to provide food for those in need. It's a great initiative that takes a lot of food that would otherwise be wasted for having a small fraction of it below 100% quality.
One of the things that I have learned from working in this industry over the past decade is how much I hate the unnecessary waste that it produces. So much thrown away that could be used and I hold that same outlook in my own life. I follow a few basic rules that make sense in my own head but are good for everybody.



Only buy what you actually need.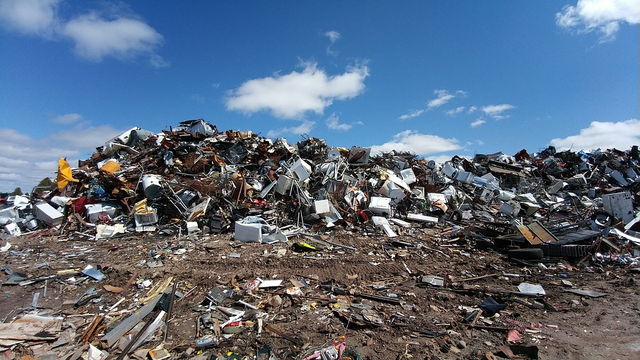 source
So many times I have been serving customers at the till as they struggle with the shopping that they have just bought.
" I only came in for 3 things."
Yet they have 20 random bits and pieces in their hands without even a bag for them.
" It was on offer so I had to get it."
You really didn't.
Even the offers in store aren't always what they seem as shops are always playing around with prices and promotions. Simple task, If you only need bread and milk don't buy the two tins of sweets because you get one half price. You're not really saving money. That's how they get you.
So much food gets thrown out in houses just because they were bought when not needed. I try to shop for about a week together and pick up some meat or milk as I go. I very rarely throw any food in the bin as it gets used as I buy it. Also saves me lots of money as I only buy what I need.



Shop the dates smartly.
This one always gets me annoyed. People who tear up the whole place just to get that 1 extra day on the expiry label. If you are going to use it tonight, there is no need to pick the one with the longest date at the bottom of the pile. Pick the top one with the shortest date. We rotate stock for a reason and that is to sell it through, long before it goes off. If everybody just took the top dates they would actually be longer as we wouldn't have to try and get rid of old stock as it was coming into it's last days.
There would be practically zero waste from the chilled sections as most of that is date related. So much meat gets thrown out due to it's dates despite the fact we try to stock it to sell the oldest first.
People are giving out about eating meat and methane/ carbon gases from the farming and yet we end up wasting so much meat due to bad shopping practices. To cut down on these we just need to be more economical with the meat that is produced and zero the waste from it. This can be done by just shopping smart and nobody needs to turn into a vegan.
If you don't want it, put it back.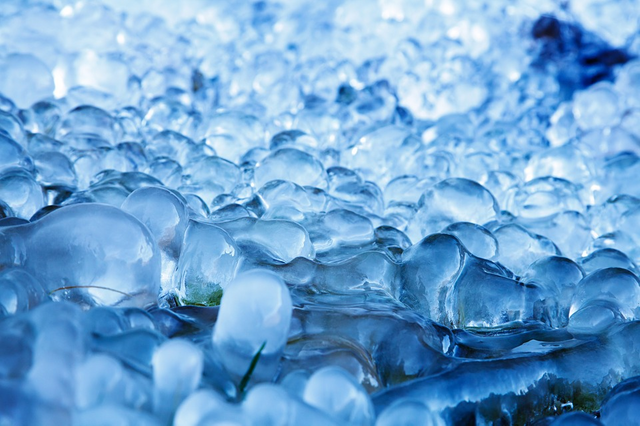 source
You might be surprised to learn that a lot of people can't tell the difference between chilled and frozen. It's true. Every night when we go to tidy the store we find packages of what should be chilled meat, frozen solid from where the were thrown into the freezers. People who decide that they don't want the product any more throw it into the nearest hole so that they don't need to make that long trek to the other side of the store and put it back.
Any product that ends up in here gets thrown out automatically as you can't sell it after that. We lose hundreds of euro's worth of stock every month due to laziness that could have been sold, which also took it's toll on the environment before going straight into the bins. The same goes for chilled products left on the shelf when people don't want them and can't be arsed walking to the fridge to put them back. What seems like a small little thing actually wastes so much stock every month across every store in the world.
People are getting crazy over the use of plastic but i bet that most of them have done these exact same things over and over again. I know the post comes across in a bitchy sort of way but that is just from dealing with people every day. It's never easy.
These are just a couple of small little things that we see very regularly but if we could all start to make little changes in life, eventually they become habit. If we pass on these habits to others, they become trends. Trends become movements and movements become powerful.
Just something to keep in mind as we try to do a little better than in the past.