The Neoxag is moving to Hive-Engine: tentative date: 2020-04-29
Hello all,
First, let me repeat the disclaimer that I wrote originally:
BIG FAT DISCLAIMER
My Neoxian Silver and Miner tokens are just digital pieces of fluff, and may never be worth anything. Be very cautious in purchasing any tokens, including mine.
---
This is a post to announce that my Tribal currency, the NEOXAG, Neoxian Silver will be moving to the Hive Engine.
https://hive-engine.com/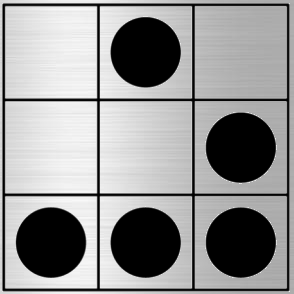 The tentative date of this move shall be 2020-04-29. Assuming Eonwarped is available, and nothing else comes up.
The mining token NEOXAGM shall not be making the transition.
The new neoxag inflation shall be thus:
85% PoB = Forum
15% Staking
Both NEOXAG and NEOXAGM will be snapshot on moving date (4-29).
In about two weeks after the transition happens, provided things seem to be working smoothly, there will be a NEOXAGM based airdrop:
1 neoxagm = drop of 75000 neoxag
You are urged to pull your market orders from Steem-Engine by the moving date (4-29)
Especially if it's a buy order.
NEOXAG and NEOXAGM on Steem-Engine will be considered NULL and VOID after the moving date.
Neoxag will only be accessable on Hive Engine.
If you have a buy order on Steem Engine after the moving date, you may end up purchasing defunct and worthless tokens. I cannot promise you'll be refunded, so be sure to pull your orders by then.
See you on the Hive side!