Conoce a Taiger/Meet Taiger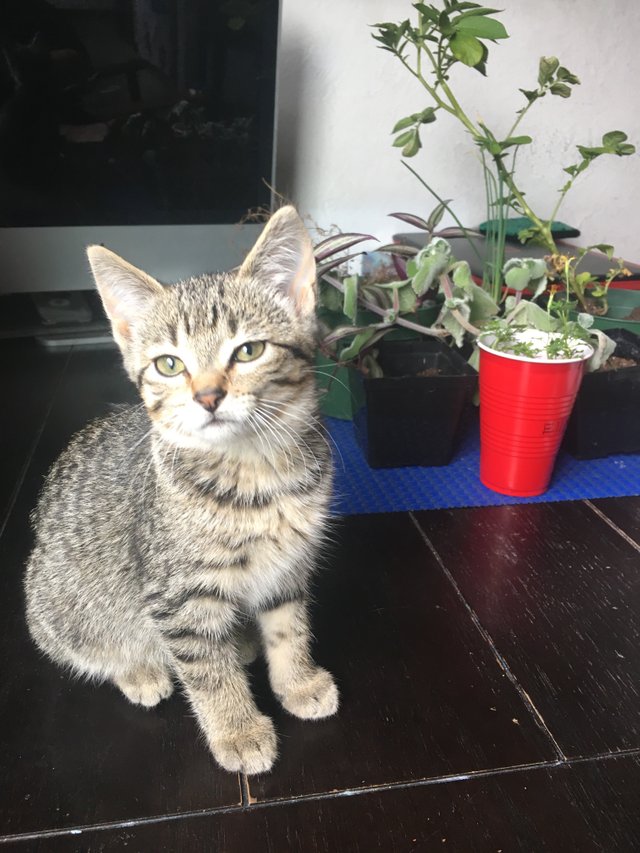 Lo no gusta gatos pero este pequeño amigo come mi corazon.
I don't actually like cats but this little dude just ate my heart.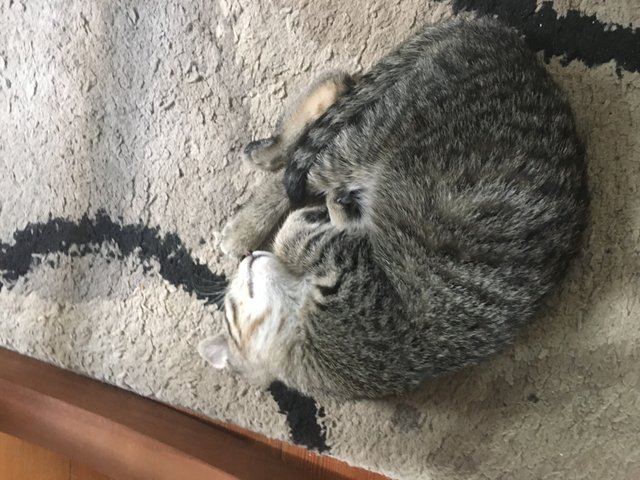 Su nombre es Taiger.
His name is Taiger.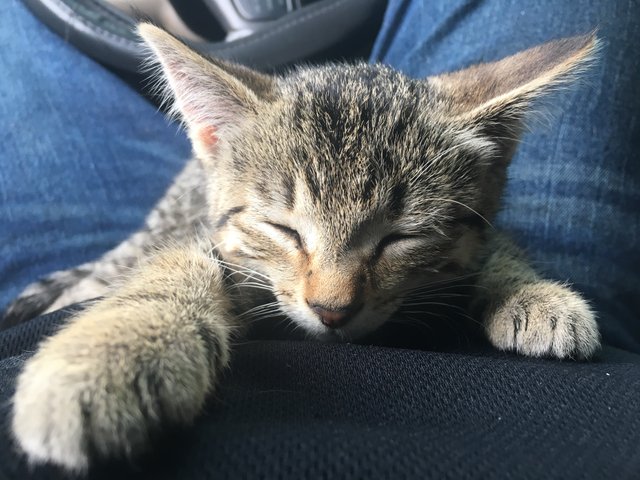 El problema con los gatos es que no están con nosotros mucho tiempo y dejan un agujero en tu alma cuando se van.
The problem with cats is that they are not with us very long and leave a hole in our souls when they leave.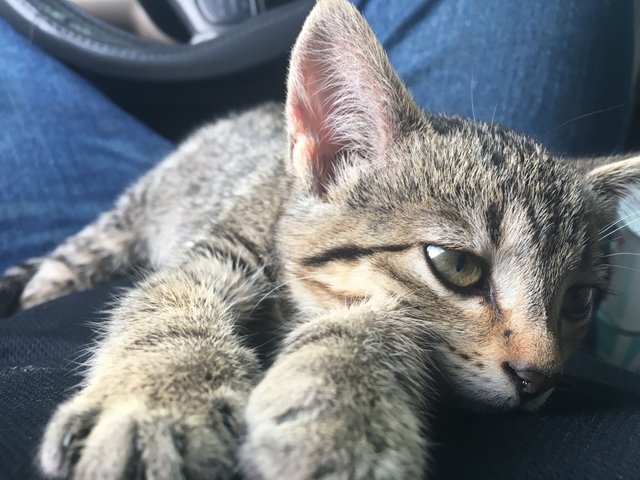 Yo no gustar gatos. Solo este. Y yo creo él gustame.
I don't like cats. Just this one. And I think he likes me.