I'm watching a little crazy story unfold before my eyes. Two cars are facing each other, and neither want to move. You see, there's a parking spot, a perfect parking spot, and "the bastard" is trying to take it - "Both drivers surely thought". The stand still lasts about five minutes, when finally.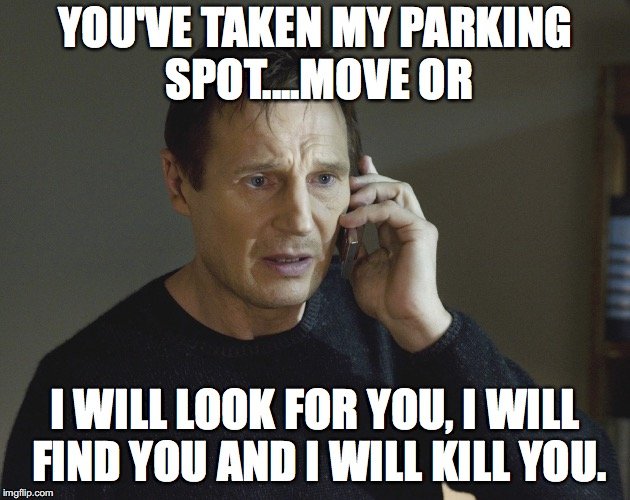 Road Rage!!!!
The white SUV backs up, turns the wheel, but of course lowers the window. It's at this point that the full display of violent vocabulary surfaces. Imagine all the words, all of them, and then do a couple of remixes just for kicks. The other call lowers the window too, I notice this point something pathetic.
Both vehicles are full of children. Yes, but who cares? setting an example? Yes, precisely, letting them know it's correct to fight a stranger for a parking lot. Nevermind the fact that there's a free space about 5 cars further from the building, of course, that's not relevant. The fight is because "a bastard" is trying to take a spot.
Seriously?
To me this is a clear indication that we actually have no problems. In other words, we are doing so well, we have so much these days, that fighting for "the right" to not add 40 more steps towards my walk to the retail shop is priority number one.
I will confess I felt like walking up there and slapping them, but violence in the name of peace would not make sense either.
MenO