JOIN Scorum, don't miss chance to win SCR by playing FPL
It hadn't been a week that I joined SportsTalkSocial. I have loved all the engagement and interactions so far. Steemit felt so dead and I almost had stopped posting. But with SportsTalkSocial around, I am already actively posting again. Last year, it was a different story when Scorum was brand new and I was posting there regularly. If anyone of you knows me from Scorum or Steemit, I am one of the big Fantasy Premier League enthusiasts and post about it regularly. I even had a mini-league for Scorum users last year and I would continue the trend. I would love more participants joining the leagues and win some SCR.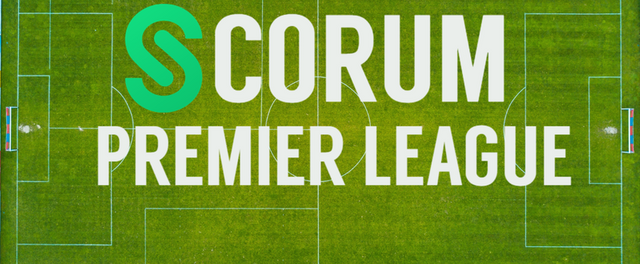 There are a couple of leagues to join in SCORUM. For that, all you need is a Scorum account. The deal is simple because if you win the rewards, you need Scorum wallet to receive it. Isn't it simple?
Here are the 2 leagues I am talking about:
Scorum fantasy league with prize of 5000 SCR here
Scorum Premier League with the prize of 4260 SCR here
Also, @blanchy already has mini-leagues setup for sports talk social users to join here. Don't forget this one too.
---
I hosted the second one with an initial plan of 1000 SCR in the reward pool. After the immense support from the community, we are here with a grand total of 4260 SCR in the prize for the Scorum Fantasy Premier League. I would like to thank everyone who came in and chipped the valuable SCR for the contest. I am really honored and happy that the prize pool increased 4 times than I initially planned for. Here is the list of generous Scorumians who made a valuable contribution for SPL:
Thus, the total SCR sums to 3500 SCR for the final reward pool and 760 SCR (20 SCR each for the GW Winners). It is hard to describe the distribution of the reward pool. But, this is how I came up with. If you have any questions or concerns, please let me now.
Distribution of Reward:
WINNER - 1200 SCR
Runner Up - 800 SCR
Second Runner Up - 500 SCR
Fourth Place - 300 SCR
Fifth Place - 200 SCR
6th to 10th Places - 100 SCR each
GW Winners - 20 SCR each (Will be sent by @sixx)
---
---
Fantasy Premier League is now 19 days away from today. I know, you might have changed your teams like 100 times to get the best out of it, and it is a tough time. For me, I am in lots of confusions to finalize the teams. The debate for Salah vs Mane and Aguero vs Sterling, Arnold vs Robertson is all around my head. I can't have all of them because of the budget constraints and I can't decide one of them.
You still have time to decide your team but I don't want you to miss the Scorum Premier League(SPL) and win some SCR. We have 39 Scroumians joining so far, and having 50+ would make it a competitive mini-league. If you haven't joined the league, join it today and let me know your Scorum Username. You must let it know because that is where you get your SCR.
How to JOIN:
Sign-up for an FPL team here: https://fantasy.premierleague.com.
If you haven't, create your scorum account here: https://scorum.com/en-us/sign-up
Looking forward to seeing you guys joining Scorum Premier League and an exciting FPL year.