Hi fellow Steemit family,
I decided to share my Dinner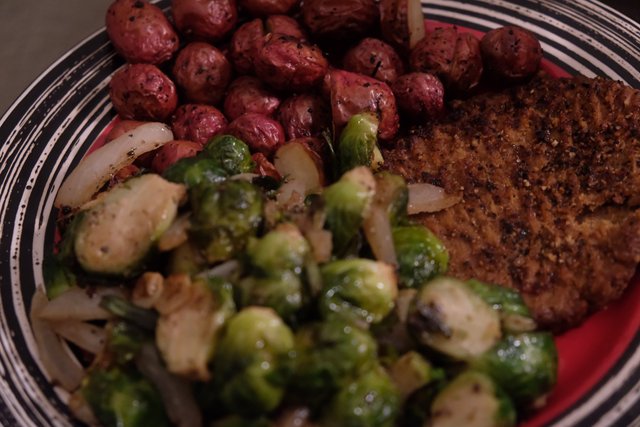 I am Vegetarian and I decided to make me a Beyond Meat patty season and herbs with A side of roasted red potatoes and Brussels sprouts. It came out really good and had a very low Sodium content all together. The Calorie intake was around 600. I also got a decent amount of vitamins and Potassium from the sides.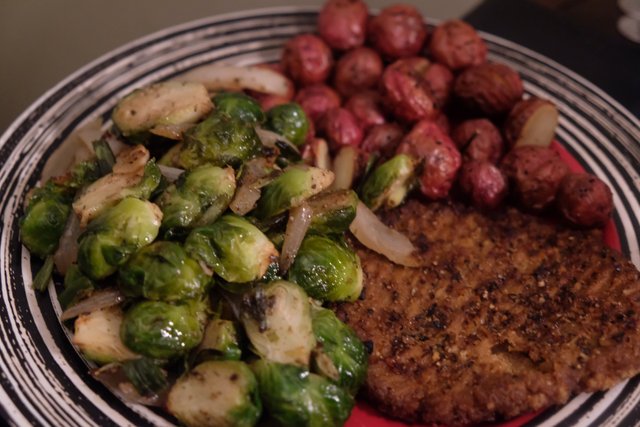 Overall everything came out great and I really enjoy this meal. Make sure you guys eat a nutritious meal.