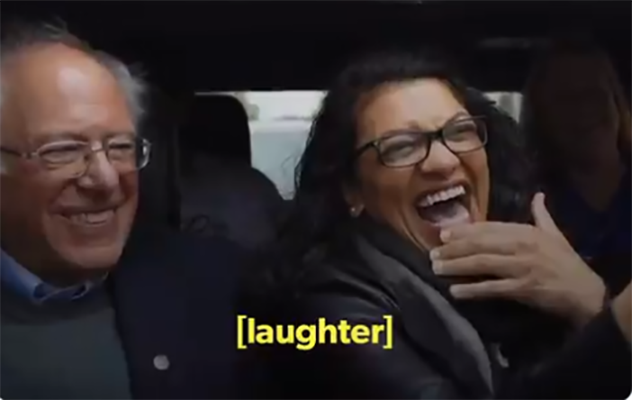 US Presidential candidate Bernie Sanders continues his love affair with the "squad", this time posting a video of him visiting
Rashida Tlaib
's district with the vile congresswoman.
It starts off with those famous crocodile tears, followed by a smiling selfie and Sanders declaring it is a "pleasure to be here"- because, totally appropriate when visiting such a poor district.
https://twitter.com/BernieSanders/status/1189692207068000258
All this video is missing is Sanders telling the Black residents to be polite to police - or risk getting shot in the head.