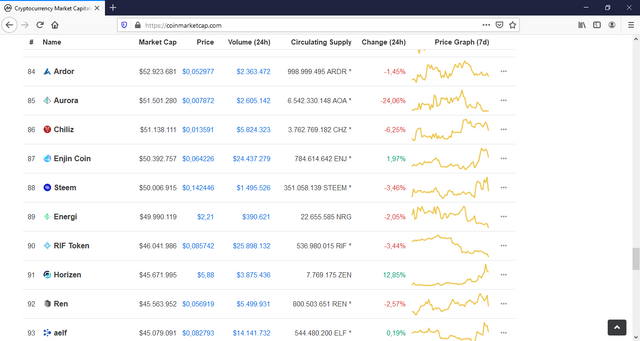 Dear friends
as you can see from my post image, our beloved coin is day by day loosing positions in Coinmarketcap, so this time i would like to propose another kind of bet than for sport.
This is the bet:
Will Steem go out from first 100 best coins in Coinmarketcap ranking within this year?
If YES, the bet will win double because i will power down and give those shit coins, who will bet NO, will get a bet for free for Dudi on next weekend.
So these are the choice to do bet within next weekend:
YES! This means Steem will become a shitcoin within this year.
NO! Steem will keep into the top 100 coins.
Who will bet YES! must wait till begin of next year to know the result, who will bet NO! will get a free bet with the same amount for Dudi OK next weekend.
All friends who will bet will got upvote and rewards by steem-bounty.