My 1st Post at PALnet | Finally came out of shell & try it, yay!
And so here I am typing my first post at https://www.palnet.io after some delay due to other commitment outside of Steem & PAL. I am excited about this new project of course!
It brought me down the memory lane when I first joined Steemit and everyone was talking "must register at PAL discord" as they support Steemians by giving free upvotes. I was equally as clueless about curating as I was in upvoting so I just did whatever people adviced me. Still, until today, I cannot be thankful enough for PAL network who keeps supporting people here by giving them community upvotes via the discord channel. BIG THANK YOU!
---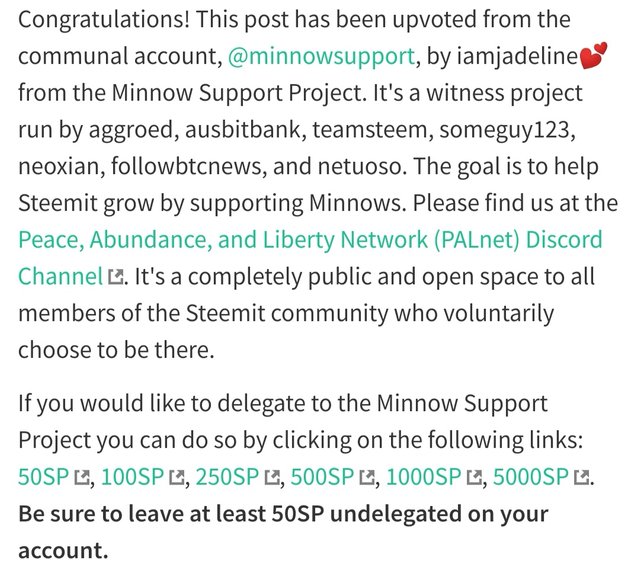 Screenshot from my phone
---
The first comment I received from PALnet!
was the above which got me very excited about this community. I was like... "wow, we can do such thing at Steemit!!!" You know, as new users, we were full of excitement.
And now PALnet just level up once again into this new venture with PALcoin. Etc.
I have read the whitepaper and still have many more stuff to learn but all in all, I have my utmost honor for @aggroed and the passionate teams behind this project.
My best wishes to PALnet and Steem on!
And PAL on!
Lol... Haha.
---
Remember to check whether do you have any claim for PALcoin at https://www.steem-engine.com and click from the menu "wallet".
If there is a claim for you, you should be able to see the PALcoin icon at the left hand side, such as the photo below.

---
Congratulations

Photos above taken from PAL discord
---