A day like today: Charles Baudelaire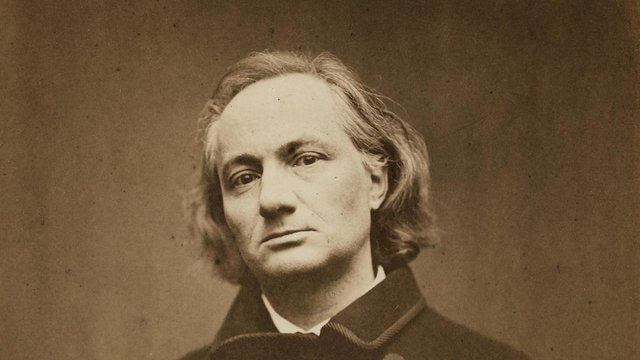 source
One day, a sixty-year-old priest hung up the cassock and married a young girl who had just turned twenty; from that marriage a child was born who soon became an orphan when the former priest died.
The young widow remarried, this time with a senior military officer, but this stepfather was never accepted by the boy named Charles, Charles Baudelaire, and the world later met him as the father of the cursed poets.
Baudelaire inherited from his father, the former priest, a great fortune that squandered in all pleasures, including those forbidden; in the end his mother and stepfather stripped him of the inheritance and Baudelaire lived a Via crucis to flee from his creditors.
As a writer, Baudelaire was relentless with the society of his time; in response his books were banned, and he himself suffered threats and persecutions.
Baudelaire was an irreverent vocation, and in the nineteenth century, he dared to write the litanies to Satan, in which he condoned that powerful angel punished by disobedient. And he said: "Oh you, the wisest and most beautiful of angels, oh god betrayed by luck and deprived of praise, oh Satan, have mercy on my long misery."
These, and other texts, were banned and only in 1949 the French government lifted the censorship that had proved useless anyway.
Baudelaire was disappearing on a day like today, August 31, 1867, and beyond the silence, he knows that we recognize him as the cursed poet, that of the flowers of evil, that of the dark, unforgettable and telluric verses.