A day like today: Blaise Pascal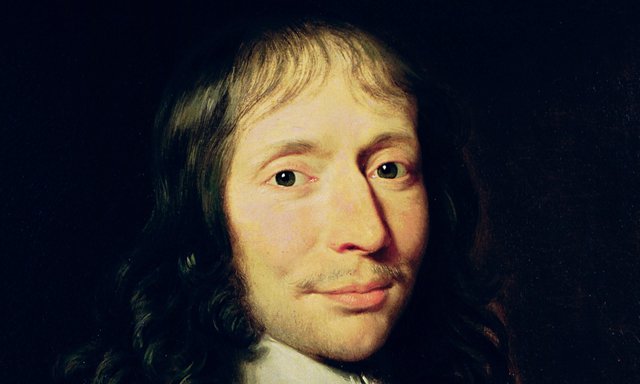 source
Despite love, parents are often wrong when they try to define their children's future. Etienne Pascal did not want his son Blaise to study mathematics, because he thought the numbers could drive him crazy; So he decided to take all the math texts out of his house.
But the young man began to study it without any help and at 16 he had already discovered the most famous theorems, had already written his first book and was already respected as a mathematician by the most renowned mathematicians.
In a nutshell: Blaise Pascal, against all his father's wishes, was a remarkable mathematician, and he wasn't crazy, at least not until that moment.
In spite of everything, Blaise Pascal's father was happy with his son's talent, because he invented for him a calculating machine that was very useful for his tax collector's task. Pascal's father was happy with the first calculator in history, and he was also right, when he thought that his son with such an obsession with mathematics, could go crazy.
And so it was: Blaise Pascal came into contact with different religious groups, some very orthodox, others considered heretical, all fanatics and concerned with issues such as soul, hell, heaven, sin and other similar matters.
And in the end, that mixture of mathematics and religion, made Pascal's mind collapse, he dedicated himself to harmonizing both fields and his talent did not shine again.
Blaise Pascal died prematurely, too young, when his intelligence could have continued to shine, he left this world on a day like today, August 19, 1662.
And from nothing and silence, his mind has discovered that eternity, like numbers, is inexhaustible.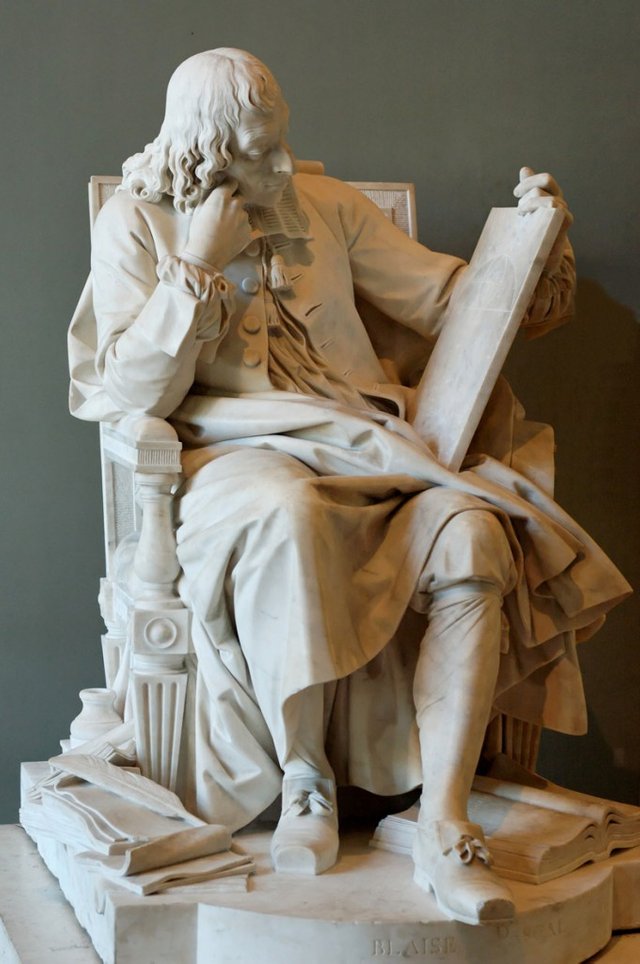 source
Statue of Blaise Pascal, 17th century French thinker, sculpted by Augustin Pajou in 1781.