Palcoin numbers & charts

At the moment there is 2,253,259 PAL staked by 4721 accounts.
37 days ago it was 2,107,923 PAL staked by 2548 accounts.
Huge raise in staking accounts caused by rewards coming in 50% staked.
+145 367 PAL staked in the last 37 days. Issued 165 168 PAL.
staked to issued ratio: 91% - very good sign for PAL.
PRICE
37 days ago it was 0.36 steem for 1 PAL. Now it's 0.12, a huge drop in price. Token sale order is not placed on the market anymore and we can see market depth: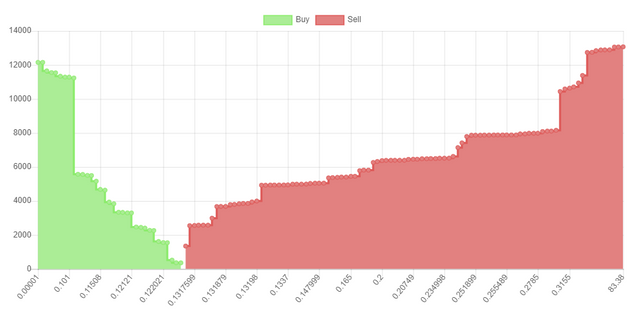 Power Distribution
Better distribution or just more accounts with a low stake?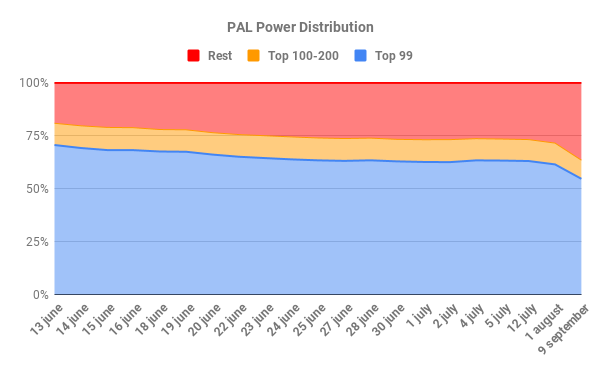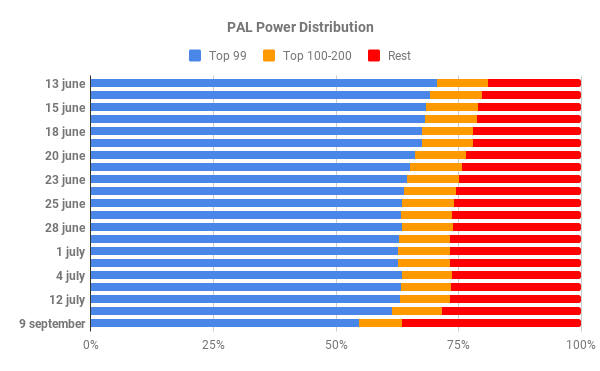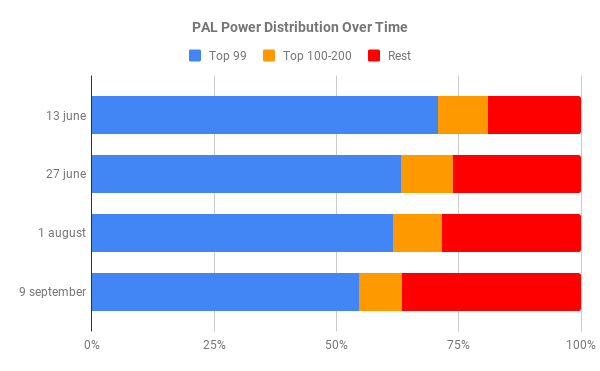 Liquidity
Excluded PAL from token sale order.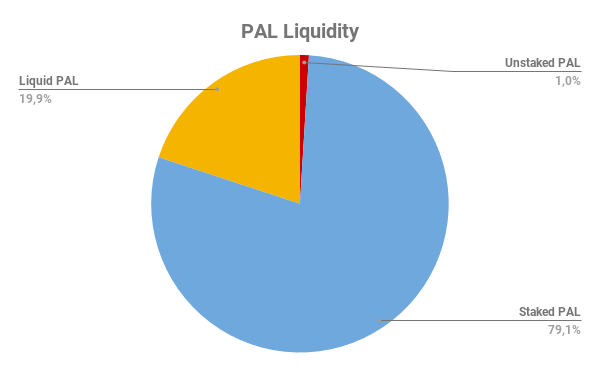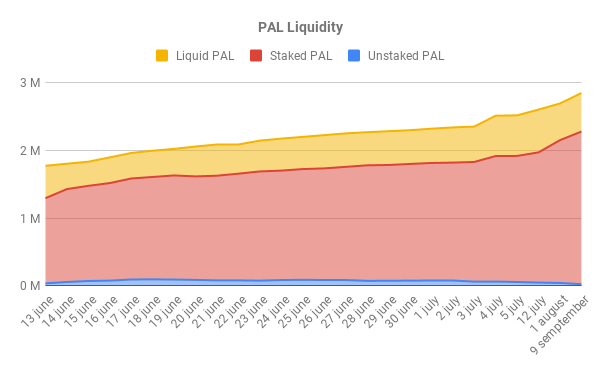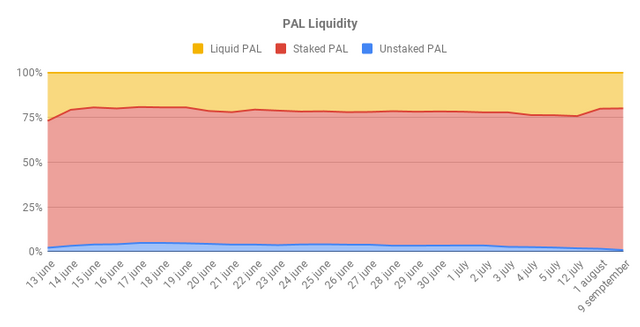 Disclaimer: I'm not a financial advisor. The content in my post only serves as information about PAL. Any information in this article is not an advice nor recommendation to either buy or sell. :)