PAL stats after 3 weeks from last check
I forgot about PAL for a few weeks, so I decided to check if there are some big changes :)
At the moment there is 2,107,923 PAL staked by 2548 accounts
Chart I made a few days ago comparing a number of staking users for tribes: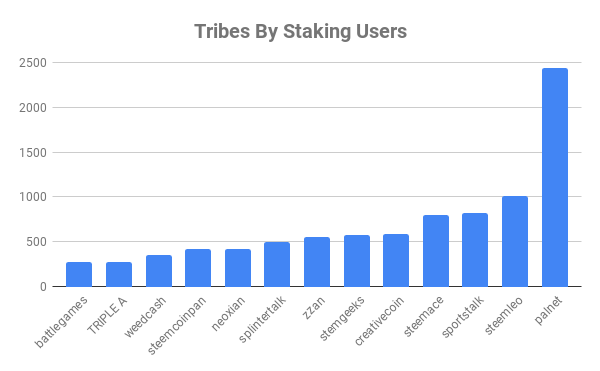 So the number of accounts staking PAL is still growing.
The price seems to be secured by that buy order at 0.36. A few days ago, before that order was placed I was really afraid the price could drop really hard... Anyway, imagine how hard it would be selling your stake if you are one of the top holders.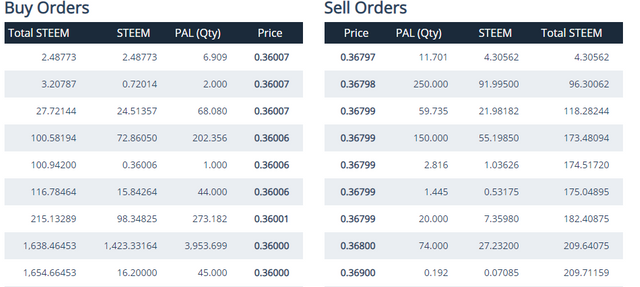 CHARTS:
Power Distribution - Excluded nopal4you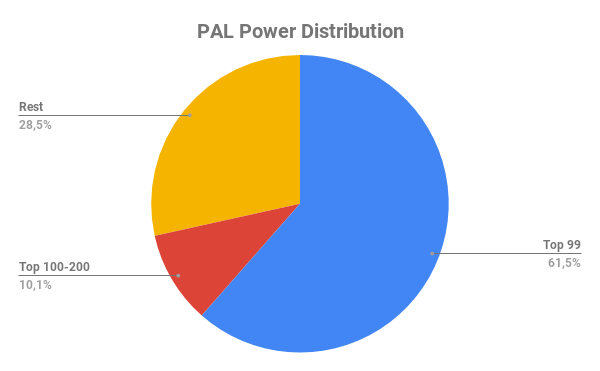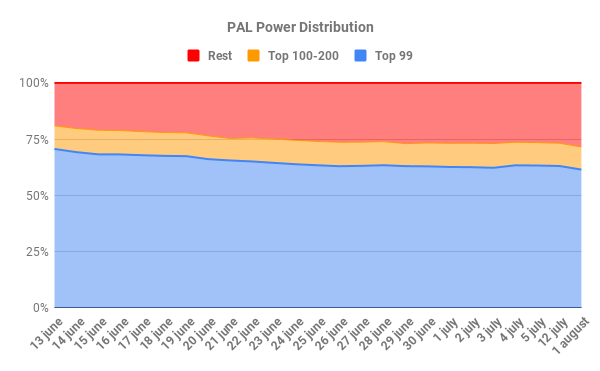 Looks like small fishes have more power every next day :)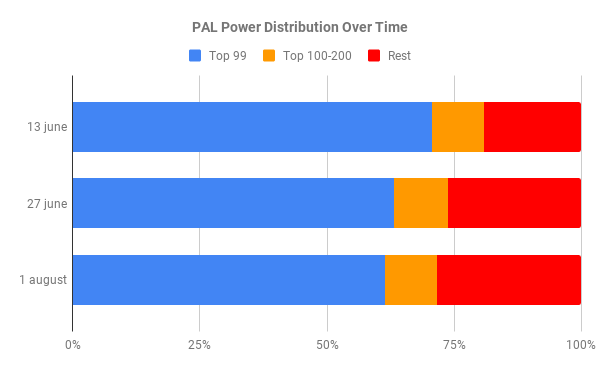 Liquidity - Excluded token sale order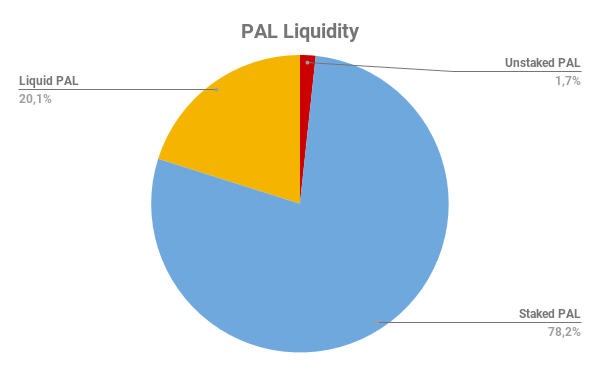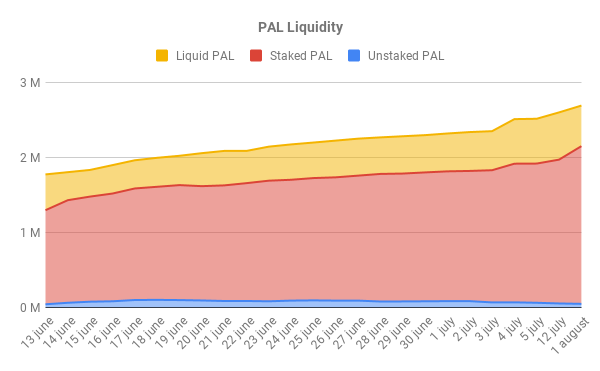 Liquidity at the similar level like 3 weeks ago.
20% liquid PAL = 0.54 M