Today I had the chance to check on the latest addition to the Changi airport terminals - the Jewel. According to the local news it has been pulling many of the locals and get them to shop here instead of the shopping malls in the city area.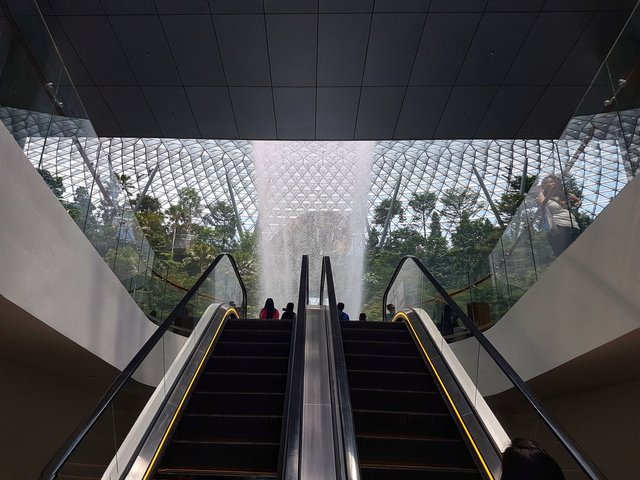 The Jewel is the link between the 3 terminals of Changi airport. I entered through the Terminal 1. I was greeted by an enormous indoor waterfalls. It is claimed to be the biggest in the world.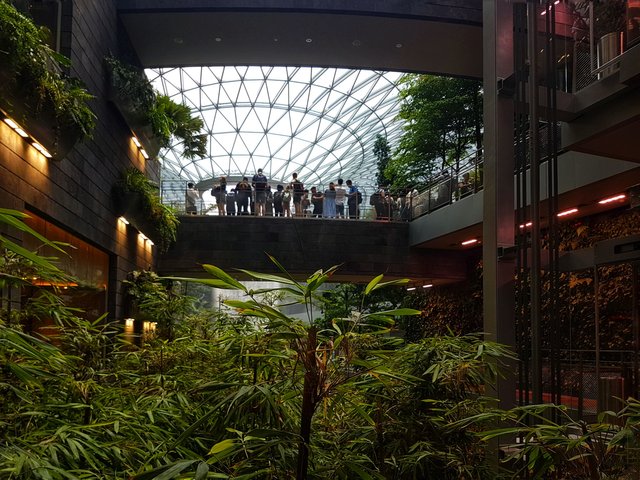 While standing close to the waterfalls, I can feel the surge of the huge volume of water that's pouring down the huge opening on the floor. It feels cool inside since the falls is spreading a lot of mist around the area.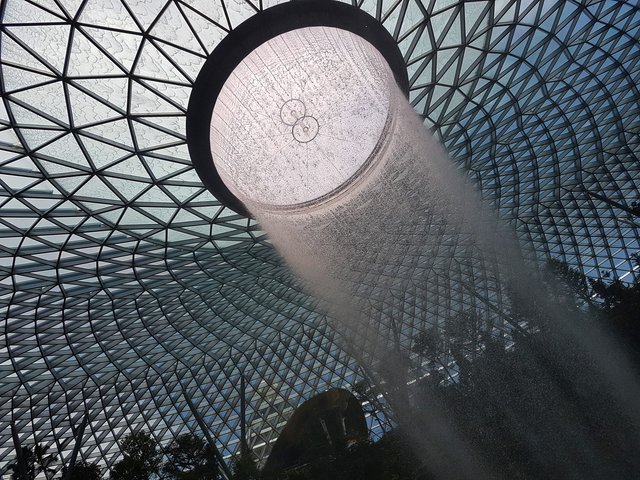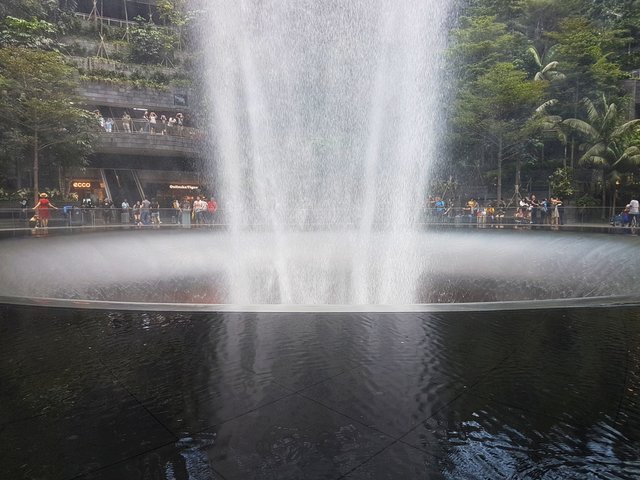 I wonder how it looks like at night. That I have seen later.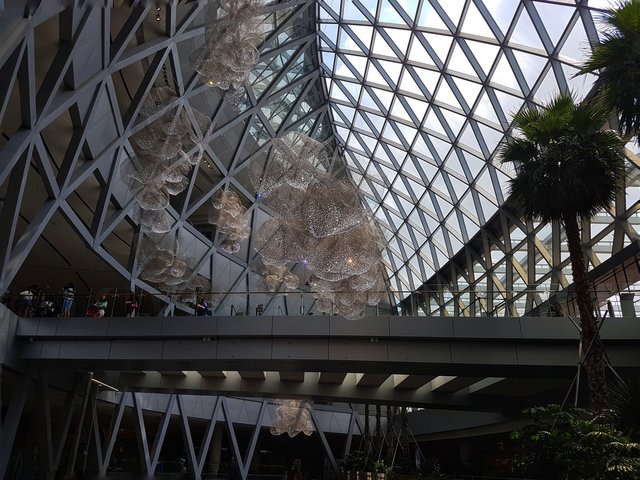 Cheers!