Hi Steemit family!
Junk Art is a movement that was born with the purpose of giving artistic use to objects discarded as garbage, I have already touched the subject, and is not just an artist is a movement in question that since the 50s have been working with this subject, so I decided to do honor and relate a little of the life and work of Jane Perkins.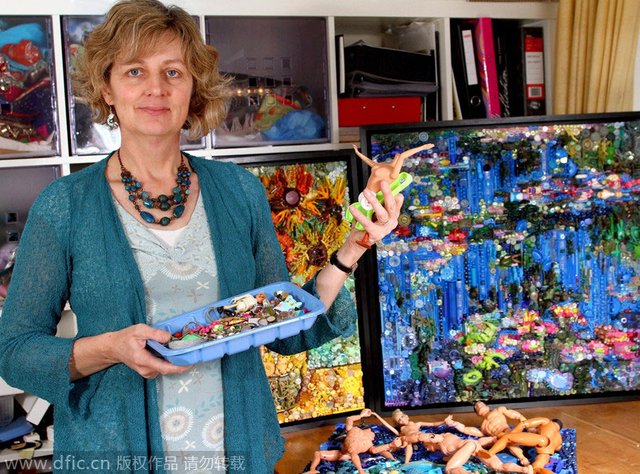 source
Jane Perkins 1963, is a British artist specialized in making portraits of great personalities of all times, her collage technique consists of gathering large quantities of materials almost all waste found anywhere, such as toys, buttons, pieces of jewelry, pieces of plastic, anything can serve for the purpose.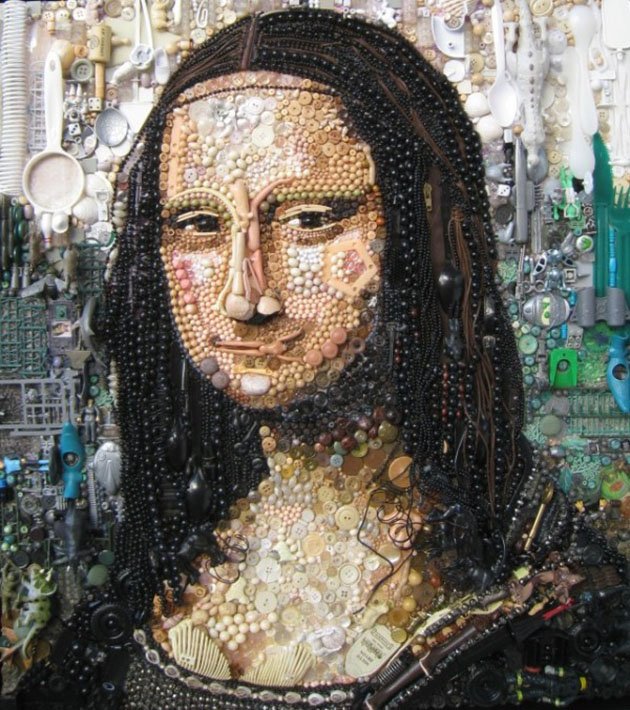 source
Perkins, who lives in Kenton, England, has a lot of patience to elaborate each one of his works, it usually takes him several weeks, the process of choosing the fragments for the composition, and so little by little he discovers and positions the objects that will later be glued with precision to find the desired aesthetics.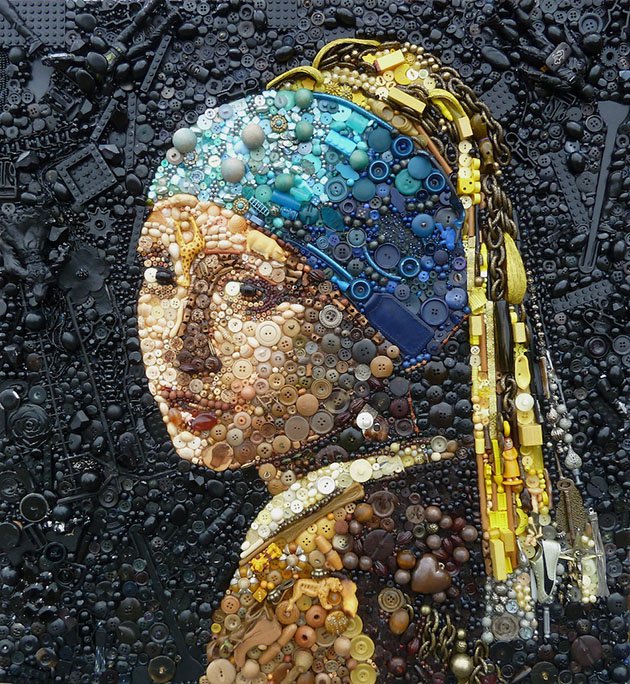 source
In his site [Blue Bowerbird] you will find his Plastic Classics series that he made during 2010, he has made replicas of great paintings in his style like Leonardo Da Vinci's La Gioconda, Johannes Vermeer's La Joven de la Perla or Vincent Van Gogh's Los Girasoles. He has also worked with celebrated photographs such as the green-eyed young Afghan Sharbat Gula - the iconic portrait of Steve McCurry on the cover of the National Geographic in 1985.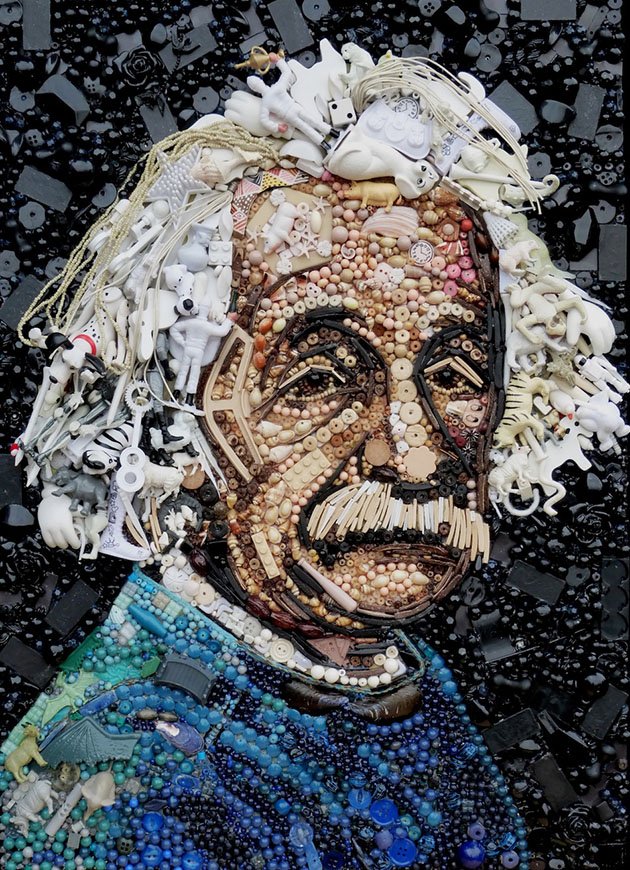 source
She studied textile design in 2006 and worked for 17 years as a nurse and 10 years as a housewife. It was precise during her course in textile design when she came up with the magnificent idea of using recycled materials, so much so that her thesis was dedicated to this subject, this made the artist very sensitive to her ecological footprint, her commitment to make the world a cleaner and more orderly place.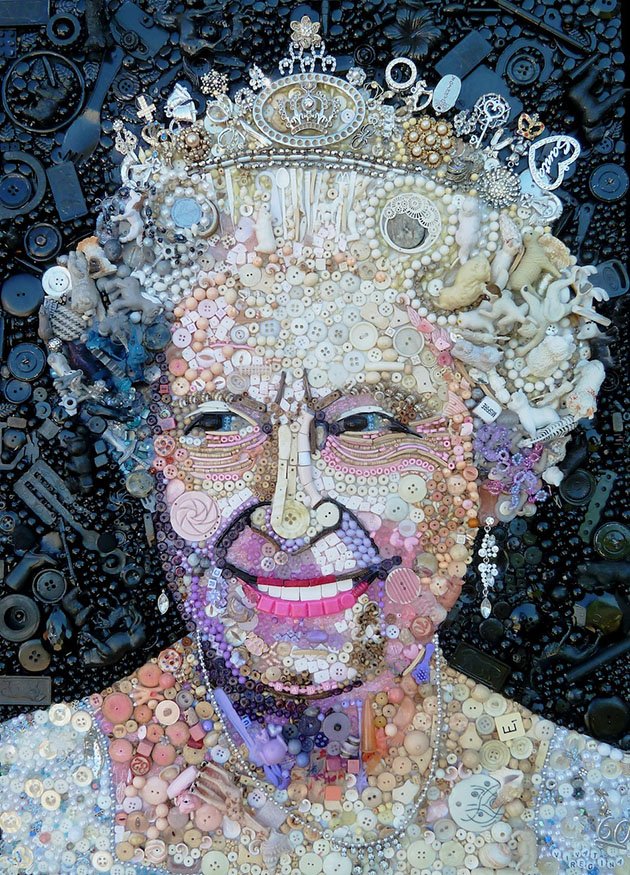 source
Currently, she continues working and giving talks about the use of waste, which is undoubtedly one of our main problems, almost that we are drowning in our own waste.
So it would be nothing more than to follow the example and advice of our artist, and thus reuse all those materials that we are discarding or disincorporating from our lives to turn them into true works of art.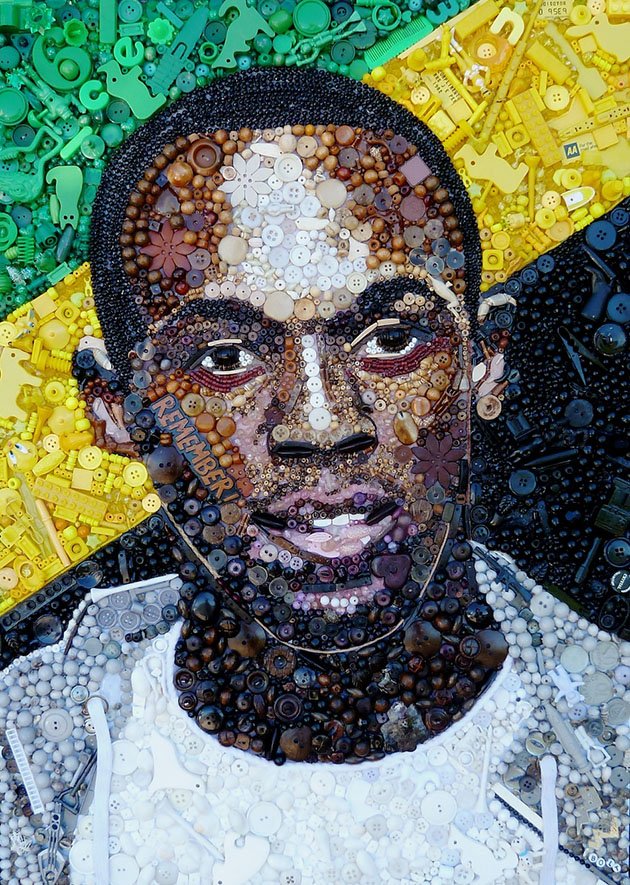 source
It is incredible how artists maintain a balance with the environment, while there are others who spend liters of toxic paint, or use metals that, although they end up being works of art, only the fact of their manufacture implies a high impact on the environment, as is the case of foundries that not only pollute but use a considerable amount of water.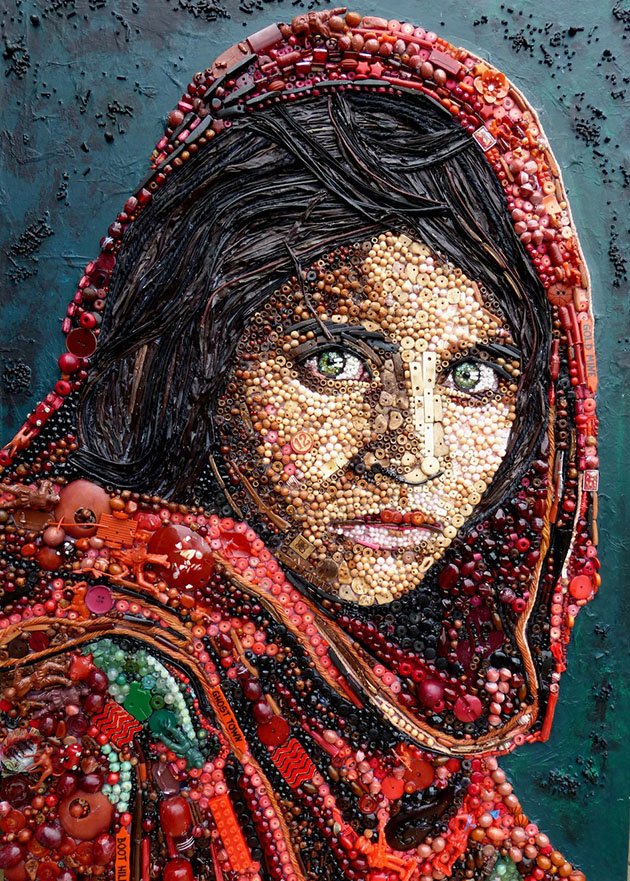 source
It is estimated, according to calculations, that the entire world produces 228 thousand tons of garbage and 30% remains in the ground, is catastrophic for us.
The data is as overwhelming as it is alarming. The tool estimates that the annual generation of waste is about 1.9 billion tons. Of the solid waste produced, 70% is taken to landfills. The worst thing is that when navigating the atlas you discover that there is no paradise left on Earth that is no longer a garbage dump. This was also discovered "live" with his surfboard the Hawaiian Alison Teal, who had come to the paradisiacal Maldives, in the Indian Ocean, to film a television series "Naked and Afraid". He found the expected: white sands, light blue sea, surfing waves and an artificial island overflowing with garbage. She was so impressed that she changed course and filmed a documentary with images surfing that garbage. She became an activist who travels the coasts picking up garbage and denouncing the environmental problem.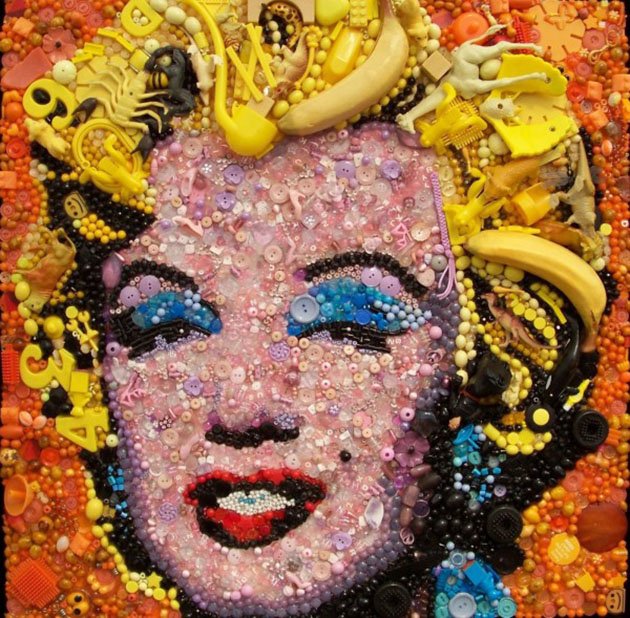 source
Garbage is not only an earthly problem. The planet's great garbage dump is the sea. Above it, more precisely in the Pacific Ocean, a plastic island floats adrift. Its size is twice the territory of the United States. The spot - which rises 800 kilometers from the Californian coast, approaches Hawaii and extends to almost Japan - is a serious problem for the marine fauna that feeds on it by confusing it with food. According to the United Nations, ocean pollution kills one million birds each year and 100,000 aquatic mammals.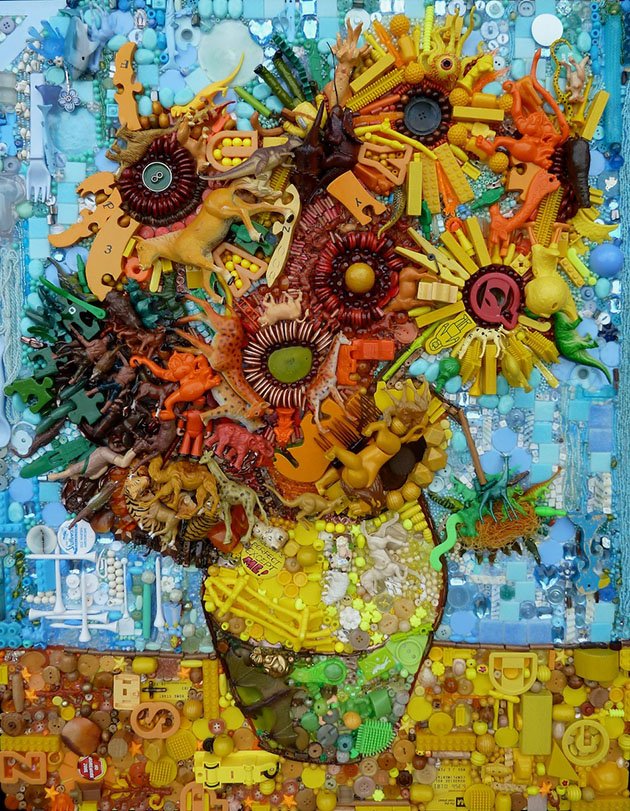 source
Thank you for reading
---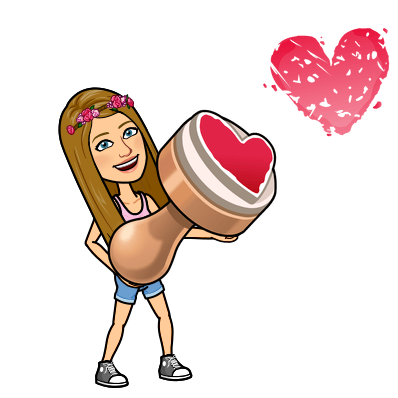 If you liked reading this article, feel free to FOLLOW ME, UPVOTE and RESTEEM! It's always appreciated =D. Thank you all for your support and see you soon for the news flamingirl's adventures!