Santana: Gregg Rolie (lead vocals, piano, Hammond organ), Carlos Santana (electric guitar, backing vocals), David Brown (electric bass), Michael Shrieve (drums), José "Chepito" Areas (timbales, congas, percussion) and Michael Carabello (congas, percussion). From the album Santana (1969).
Michael Shrieve is an American drummer, percussionist and electronic composer, known for having been part of the Santana group from 1969 to 1974. He is renowned all over the world for his experimental and sophisticated collaboration with the most creative musicians of genres as diverse as jazz, rock, DJ, electronics and world music. World music blends different musical genres from all over the world, such as jazz, folk, and ethnic, indigenous, neo-traditional and popular western music. Shrieve pioneered electronic percussion in an innovative way when it was still a new technology in the 1970s.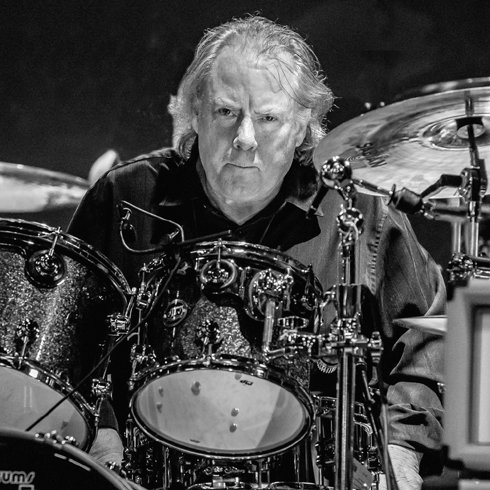 Michael Shrieve
He has played with such important artists as Freddie Hubbard, John Mclaughlin, Bill Frisell, Jaco Pastorius, George Harrison, Andy Summers, Steve Winwood, Buckethead, Zakir Hussain, Jonas Hellborg, Amon Tobin, Airto Moriera and Steve Rouch among others. His first professional jobs were with the Glass Menagerie band, playing rhythm and blues in a club and supporting musicians on tour including Etta James and B.B. King. In 1969 he replaced Bob Livingston in Santana and participated in the Woodstock Festival in which the group's consecration took place. He featured in the albums Santana (1969), Abraxas (1979), Santana III (1971), Caravanserai (1972), Welcome (1973), Borboletta (1974), Lotus (1974) and Santana IV (2016).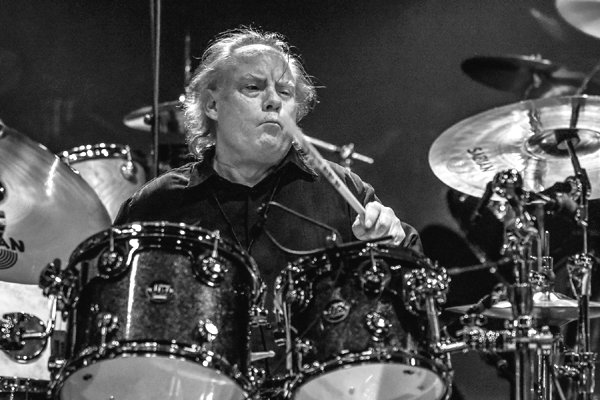 Michael Shrieve
In 1974 Shrieve left the band to pursue his own career and moved to London, where he recorded Automatic Man with Pat Thrall on guitar, Tom Cochran on keyboards and Doni Harvey on electric bass. In 1976 he joined the rock supergroup Go ("five" in Japanese) with guitarist Al Di Meola, singer and keyboardist Steve WinWood, keyboardist, percussionist and bandleader Stomu Yamash'ta, and Claus Schulze handling the synthesizers. With it he published its only three works: Go (1976), a pop/rock conceptual album about space travel with jazz and classical music elements, Go Life from Paris (1976), recorded live at the Palais Des Sports in Paris, and Go Too (1977) with jazz-funk-fusion.
© Columbia Records