Santana: Carlos Santana (electric guitar), Gregg Rolie (piano, Hammond organ), David Brown (electric bass), Michael Shrieve (drums), José "Chepito" Areas (timbales, congas, percussion) and Michael Carabello (congas, percussion). From the album Santana (1969).
In 1980 Shrieve played percussion on the Rolling Stones Emotional Rescue and in 1982 composed the soundtrack for the Paul Mazursky's film Tempest. He later was part of the supergroup Hagar Schon Aaronson Shrieve with singer Sammy Hagan, guitarist Neal Schon and electric bassist Kenny Aaronson recording with them their only album Through the Fire (1984), from which came out the single "Whiter Shade of Pale", a version of the 1967 Procol Harum song. In 1984 he collaborated in the first album of the Supertramp ex-member Roger Hogdson In The Eye of the Storm and with Claus Schulze as perscussionist.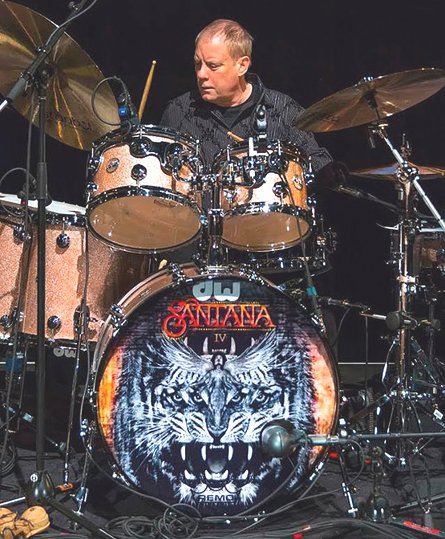 Michael Shrieve
He also released his first album Transfer Station Blue with new age music and in 1985 appeared in Mike Jagger's She's the Boss. In 1987 he wrote with Patrick Gleeson the soundtrack for Curtis Hanson's The Bedroom Window. In 1988 he recorded Stiletto and in 1989 The Leaving Time and The Big Picture, both also of new age. In 1995 he composed the soundtrack for Ron Howard's Apollo 13 and also has worked extensively for television. In 1996 he published the jazz-rock and avant-garde album Two Doors with guitarist Shan Lane and bassist Jonas Hellborg.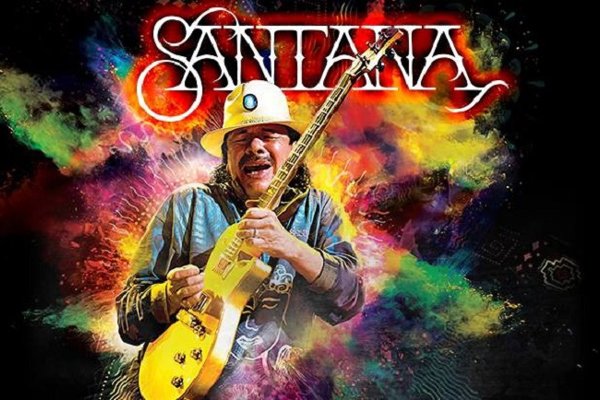 In 1997 Shrieve met with former Santana components Neal Schon (guitar), Greg Rolie (voice and keyboards), Alphonso Johnson (electric bass), José "Chepito" Areas (percussion) and Mike Carabello (percussion) to record Abraxas Pool. He was also a studio musician in several albums by singer, multi-instrumentalist, composer and record producer Todd Drungen, and singer and songwriter Jill Sobule. In 2001 his jazz fusion album Fascination went on sale and from 1990 to 2005 he participated in the Bumbershoot international music and arts festival in Seattle (Washington). Since 2010 he plays with his jazz fusion group Spellbinder at The White Rabbit club in Seattle.
© Columbia Records