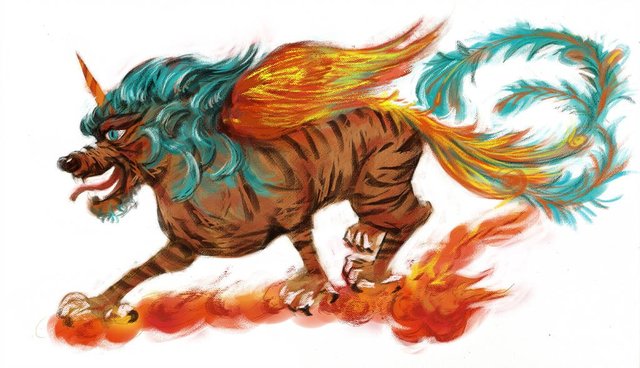 This post will likely not be lengthy, it follows a series of question I've had on discord about the Yellow Vest, and I don't really like speaking about that topic, but I thought that I might as well make that clear.
While the Yellow Vest first revendications made sense and came from an impending sense of financial danger, the state has already answered to that. But following the long-lasted tradition of French People, once you obtain a finger, go for a body. As if the fact that this "political flash mob" was not embarrassing enough, they go through the motions and go on discrediting the state's head at a moment where China show its muscles and thus where we need someone to counter them at full force.
Also, their revendications are less and less clear, and I hate the fact that they feel that it's a necessary movement, and are "ready to go on" but not at the price of their precious summer vacations, at least if you are a nuisance be so all the way down, don't just stop conveniently during your vacations.
The initial movement died down with a well-earned victory, all that's left now are just dissidents who should be judged for riots and dissidence. Also, they may speak of police violence, which is a hot topic, but did they speak of the rioters' violence? The shops who have been ravaged leaving working people and shop owners without a job? The shops who lost money because they are so unstructured that the shops had to close for fear of their safety?
And then there are those who work at the international level, what face do they have toward the world? How do you avoid the snickers and pointing fingers aimed at you by your foreign colleague? How do you sign a contract your head high? Those yellow vests who continue just don't see the collateral damages as consequent, but those who feel the brunt of their actions are both the sate and fellow citizens.
And how many just put a yellow vest in their car just so those damn rioters would let them go to their job, and do things? Even kids in the schoolyard near my home were saying "just put a yellow vest in your car, and you can pass" it's both ridiculous and a sign that things have gone too far, and that the degree of ridiculousness is sky-high. So while I did think the initial measure was needed, I think that the sate reacted accordingly and that from that point on to the rest, it's just the good old french idiot getting against the government, nothing we're unused to.
French is a state where many people have privileged, where the syndicates spoilt the workers rotten, and therefore, made them used to their privileges, and thus as soon as it's a matter that removes their privileges they will swing the red flag and riot. Macron is neither from the right or the left, but they will flag him wherever they can for the sake of slandering him. But take just any other president, and they'll do just the same. It's almost like a habit, they just don't care as long as they can protest in some way, make it to the street, and do some noise.
Sometimes it's tiring even trying to follow what they'll say next, think next. But a state that sees employers as the enemies of workers isn't deemed to be doing well economically speaking. If you see every success with jealous eyes, and every business owner as a slaver, then where does the country get its wealth and economy from? Well: nowhere.
Maybe one day this will change. Who knows? But not yet.
If this post is older than 7 days, please support by upvoting my latest post:


latest post ||

latest post
PS: if you want to help these project grow but wish not to invest directly, you can:
-- Delegate power (even 1 SP helps and counts) to @djenny.floro that upvote my posts & will upvote the webnovel,
-- Resteem my posts & webnovel to help them gain exposure!
-- Engage in discussion about it on my posts, so to help in the form of opinions, points to think about, etc...
Of course, you are also welcome to do all three :P!
Yours,
@DjennyFloro