My #GratitudeChallenge ♥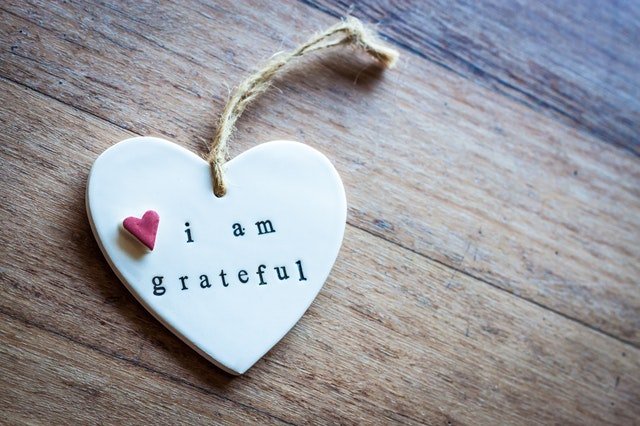 Source
A few days ago I was tagged to participate in the #GratitudeChallenge by @traciyork. The challenge itself was created by @theycallmedan a fella that creates waves of positive support and interaction across our Steem Blockchain regularly.
To participate we were asked to do reflect on these topics:
What has steem done for you?
Have you met some awesome people who have changed your life?
Have you earned some rewards on a post, and maybe bought something useful/cool with the money? (photos please!)
Has Steem been useful as a foundation for you to build an online profile that can never be taken from you?
To even begin to explain and elaborate what Steem has done for me would be an ongoing affair. I'll do my best to be direct and to the point but I have to warn you ahead of time; it could get Deep... and no we aren't talking about BS here. I am going to attempt to be personal yet not delve to far into things; yet leave you with a sense of understanding.
My beginnings with Steem was from finding Dtube on the Youtube platform. I was looking for a way to earn extra money doing what I love.
I found centralized platforms to be restrictive and intrusive and was delighted to find an alternative in the Steem community.
Through research I came across @paulag, @jerrybanfield @reseller and a few more on youtube and decided to sign up for Steem. It looked promising and I loved the idea of not being censored. I also like the idea of being in control of when and if I was monetized according to the quality and efficiency of my own work.
There was more too it though. I had been leading a introverted lifestyle for several years. Prior I had been out in the world doing music performances "singing", ran my own photography studio/business for many years, had been a wife and mother which was my main priority through it all.
I had just learned about 6 chords on the guitar and could play and sing it simultaneously. I no doubt was inspired by this. I wanted to step out of my shell. Wanting to live a life of self-expression doing what I love and be able to feel the courage to share it with others.
With little interest in stepping back out into the bar scene to do gigs or chasing wedding parties, lugging equipment from place to place. Years past had given me my fill of that. It was a good time, but not one I wanted to return too.
So where does Gratitude come into play?
Steem is my outlet for creativity. It has become a learning base that opens doors to new experiences. Technology and personal interactions with like minded people. People across the globe with interesting lives and stories. A world of experience and intellect combined with a sense of humanity.
There is so much to absorb from this platform. Some days I don't know which direction to go because of the vast choices of areas to participate. Some days I just do my own thing and feed my soul by just posting whatever makes me happy. Leaving me to appreciate the power of choice.
Decentralization has become a regular thought process in my mind. Though I do not understand all the politics or directions of all the different projects and front ends. I do maintain hope that the platform maintains the decentralized aspect and growth will continue to thrive.
People
In the past, I would scroll mindlessly on Facebook. Left feeling drained and brain dead. Entrapped by what I would call useless information for the most part. Other than family posts it had become mundane. I left fb in the dust long before I found Steem. I found it a waste of precious time.
I could list names to no end that I have encountered on Steem. Each and everyday I am inspired by people I have never even interacted with. Admiring from a distance the dedication and commitments that are made daily.
I will list some of the people that have shown me genuine kindness, information and/or encouragement in some form.
@gray00, @d00k13, @techcoderx, @jongolson, @kaerpediem, @mariannewest, @pixiepost, @traciyork, @priyanarc, @jeronimorubio @mayb, @amberyooper, @solominer, @nathanmars, @paintingangels, @iamjadeline, @gaborockstar, @alphasteem, @shaidon, @julisavio, @sergiomendes and several others ♥
Accomplishments:
Not sure if it is a personal flaw... But I do lack in the area of being Material.
I don't thrive to hoard up every little bit of $ that I can. Though I was raised to be the opposite, I find being rich is more profitable in living than in my purse. So success can be objective. Thus I have been here on the blockchain for less than a year. Have accumulated almost $500 SP from content alone. I'm hopeful I will accumulate more in the future but I keep the majority of it powered up and use my VP to vote for others. I have never powered down. One day I might... but no plans in the near future. I will lean more towards investing as a future endeavor, plus building more content.
I run my own VPS node through a cloud server. I host my own videos with it. I have my own website that I piddle with here and there. I have days that I am committed to the point of exhaustion and days I just live and post at my leisure according to my time available.
Free to be me with Steem... There are times I want to progress more, contribute more, be more involved. Life doesn't always allow me the time to commit, but I fight obstacles each day and make an effort. I am grateful to be a Steemian. Thankful for every aspect of this community on a whole. I have great appreciation for the things I have learned to do here. I didn't know what I node was... linux... even the term decentralized. I found a internet world full of intellect, progress, humanity and friendship with a super splash of creativity at every turn.
I would like to tag: @sergiomendes if you haven't yet participated because I feel we would all love to hear your thoughts and entertaining perspective of gratitude for Steem ♥
Also, @gray00 I feel you could give us all a great introspect because of your knowledge base of decentralization and knowing the love you have for our blockchain and your commitment to it. ♥
and @paintingangels a leader in the @helpie community who I feel could have a beautiful story to tell from her experiences here with Steem. ♥
A special thanks to @onelovedtube community for taking me under their wing when I had no sense of direction in the beginning. ♥
And I will close here...
I wrote this with several distractions lol Hoping it makes good sense to those that take the time to read :)
Thank-you @theycallmedan for all you do ♥
Thank-you everyone for any and all your contributions to our blockchain community ♥