Worshiping ghosts and God
When a person dies, it becomes a ghost.
When the ghost is absorbing the aura of heaven and earth,
Practice is perfect, no longer afraid of the sun, it is called God.
People like to worship ghosts and gods.
Some are asking for blessing,
Some are seeking for wealth,
Some are seeking peace,
To say that is to seek peace of mind.
is the ghost god really there?
Just look at your own thoughts,
Some people say that he can see ghosts,
But when you bring together those who say you can see ghosts and gods,
Where are the ghosts they saw?
Everyone said that the location is different.
They said that ghosts are invisible.
When it comes to sensing with them,
The fluctuations that each person senses are different.
So the image and locationthey see are different.
It is like the refraction of light.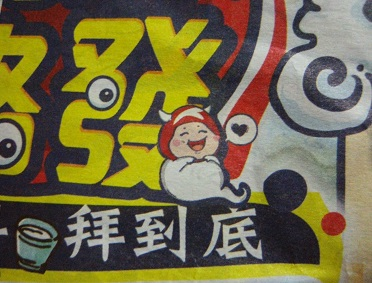 祭拜鬼神
人死了之後,會變成了鬼.
當鬼在吸收了天地靈氣之後,
修練有成,不再害怕陽光,便被稱之為神.
人們喜歡祭拜鬼神,
有的是求保佑,
有的是求發財,
有的是求平安,
說來說去就是求心安.
而鬼神是真的存在嗎?
就看個人的想法了,
有人說他能看的到鬼神,
可當你把那些說能看到鬼神的人都招到了一起,
問他們看到的鬼神是在哪個角落?
每個人說的位置都不一樣,
他們就說神鬼無形,
當與他們發生感應的時候,
每個人感應到的波動是不同的,
所以看到的形象和位置也是不同的,
就好像光的折射.