Guess & Win with #MeatyMondays 24 June 2019 - SBI Shares, SteemMonsters & Upvotes
I've been posting less on Steem & 'regular' social channels recently, but if you're a regular follower on any of these platforms, you may have noticed me talking about BB Bistro. Opening these Bistros (and getting them operational) is literally eating up all time.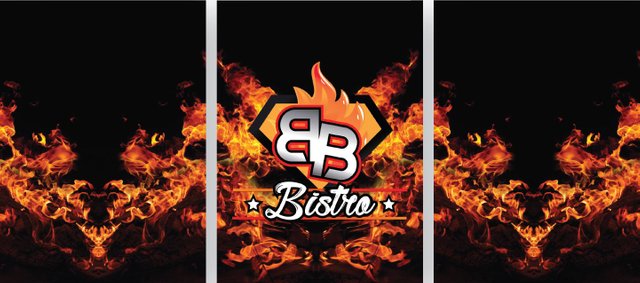 I've got one more Bistro opening in July, and then I should be back to "very active on Steemit", but until then... please hang around, check my #BraaiBoyTV videos and participate in my #MeatyMondays comps... and keep an eye out for when I officially launch "Pay with Steem and get 50% or more discount at BB Bistros" ;-)
THAT is already a thing actually, and both @BaasDeBeer & @TheArneD bought chow from my stand at Park Acoustics, and we even made a little video of that going down... but I managed to 'misplace' my phone that evening and so that video unfortunately is lost forever... but we'll do another next weekend at the next Park Acoustics. Watch This Space
Until then though, let's get on to #MeatyMondays
Please feel free to scroll on down if you've been here before
If this is the first time you're hearing of my MeatyMondays competition, here's a quick overview:
Every week I share a slightly/mostly obfuscated pic, and you need guess what it is.
The obvious hint: There's a 99% chance it will be something on the Braai, and more often than not something MEATY... it IS #MEATYMONDAYS after all :-)
Tag a mate who you think would enjoy the competition too, and the the first 2 people to do so automatically get an SBI share AND a @SteemMonsters Starter Pack.
Then I've got 2 more Steem Monster Starter packs and 7 more SBIs to randomly giveaway to correct guesses. (If nobody guesses correctly, then to 7 random entries).
All (South African) correct guesses for the month also go into a draw for a Jimmy's Sauces hamper.
All (valid) entries still get a 50-100% upvote (depending on my VP and # of entries at the time).
i.e. up for grabs is...
~50% - 100% UpVotes on all valid entries (and even a few random comments)... depending on number of entries and VP etc.
4 x @SteemMonsters Starter Packs
9 x @SteemBasicIncome shares
At the end of the month, 1 lucky South African entry will receive a Jimmy's Sauces hamper.
(unless you're willing to pay the shipping costs from South Africa :P)
Of course none of this would be possible without YOU being so enthusiastic in your support of the weekly contests, and then Jimmy's Sauces and
@SteemMonsters
for recognising that.
So Please go and give Jimmy a visit (off-chain) as well as show @SteemMonsters some love and support too.
---
But First... Last MeatyMondays' winners:
I asked you to guess what this pic was: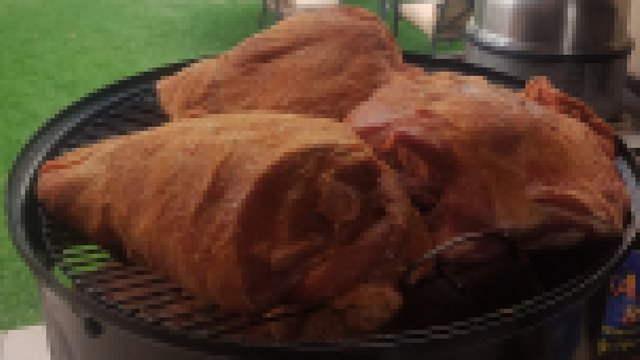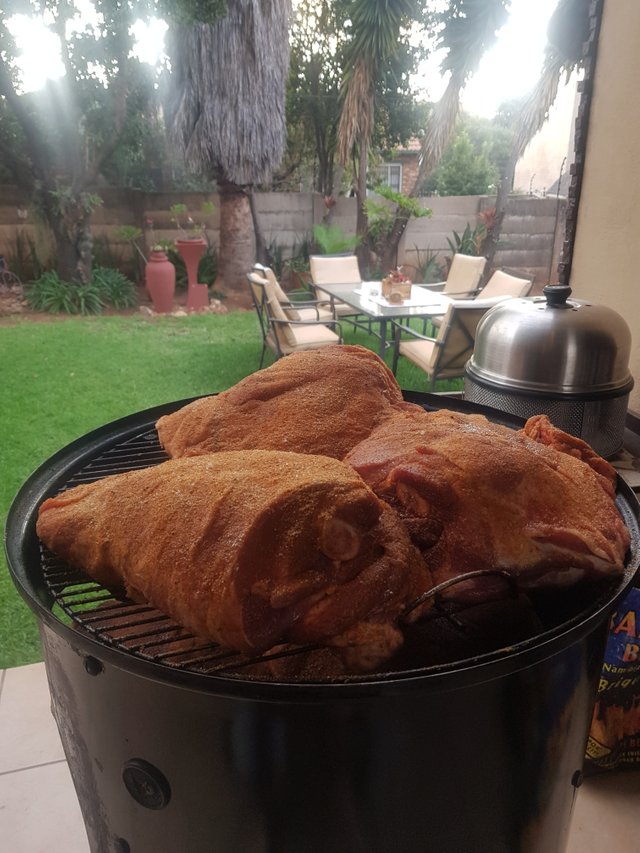 FAR TOO EASY (if you know anything about American-Style BBQ... i.e. Low & Slow Smoking). The answer I was looking for is of course: Pork Shoulder - which is turned into pulled pork
1) SBI + SteemMonsters (for being the 1st to guess - regardless of being right or wrong)
The 2 people with the fastest fingers were: @blind-spot & @priyanarc... Congrats folks \m/

Please reach out to me on discord for your SteemMonsters codes... your SBIs have already been sent ;-)
2) @SteemBasicIncome shares - randomly chosen from all correct entries
Congrats @koskl @chireerocks @wolffeys @flamo @luueetang @fionasfavourites @cryptictruth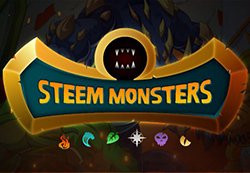 3) SteemMonsters Packs
Congrats @mk992039 & @shaheerbari ... you've each scored a SteemMonsters Starter Pack... please reach out to me on discord @BraaiBoy#4913 so that I can send you the voucher code.
---
So... what was on @BraaiBoy's braai recently?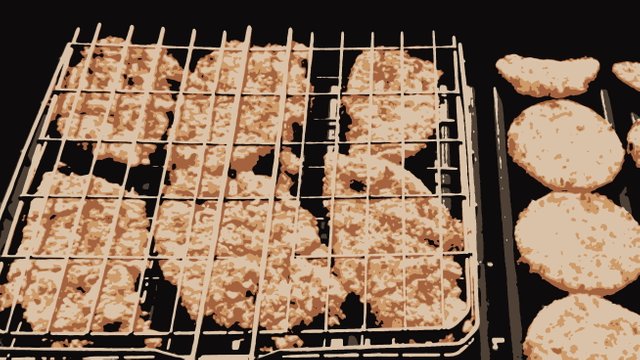 Think you know what this is? Let me know in the comments below, tag a buddy and you can get your grubby paws on those awesome prizes!
That's it! Easy Peasy!
Need a clue: There's a very good chance (but nothing in life is guaranteed) that I've shared the pic, or just from a different angle, on FB/twitter/IG already in the week that past.
ReSteems and tagging extra friends are VERY MUCH appreciated, but not required... if we can show my sponsors some great mileage, then I will be able to convince Jimmy (and new sponsors) to get involved even more and offer even larger prizes. So please strongly consider a ReSteem to get the word about this weekly comp out to even more people.
---
All the UpVotes & @SteemBasicIncome shares in this post are sponsored by Jimmy's Sauces!
Find Jimmy's Sauces on the Interwebs
Facebook: https://www.facebook.com/JimmysSauces
Twitter: https://twitter.com/jimmysauces2
Web: https://jimmysauces.co.za/
---
UpVotes & ReSteems are held in high (e)steem :P
If this post is older than 7 days please support by upvoting my latest post
---
All my @dtube videos here:
Play Dice for free & win STEEM
Connect with me on Social:
Steemit: https://steemit.com/@braaiboy
Facebook: https://www.facebook.com/BraaiBoy
Twitter: https://twitter.com/BraaiBoy
Instagram: https://www.instagram.com/BraaiBoy
View Printable Recipes on my website:
http://braaiboy.co.za/braai-recipes/


footer by @bearone for #TeamSouthAfrica