You Can Now Withdraw BAT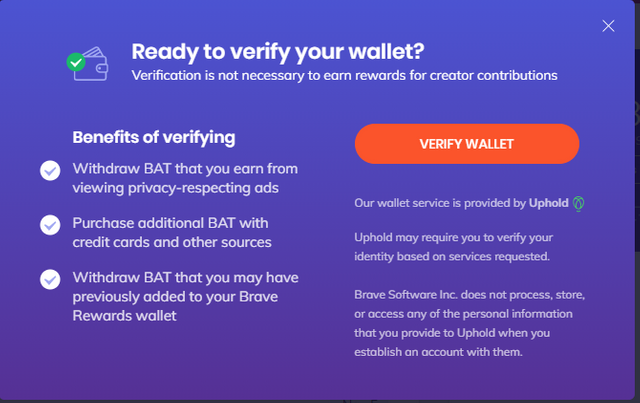 Not really sure if this happened while I was gone last week but today I just noticed you can now verify your BAT wallet on your browser and withdraw your BAT coin to yourself instead of having to use it for tipping.
I know this answers a lot of dreams lol
If you do not have Brave Browser yet consider joining under me to show some support by clicking on the link below. THANK YOU!!
Click Here To Download Brave Browser
It will be interesting to see if this helps or hurts the brave ecosystem now that people and self fulfill themselves. Normally when a system starts allowing you to claim your own rewards it opens it up to massive cheating, abuse etc. Lets hope Brave has already thought about all of this before going live with this feature.
As a question to you all will you end up keeping all the BAT you earn or would you be using it for tipping once in a while or all the time ?
---